Galaxy Tab 2 10.1 for the USA brings the $400 tablet to Samsung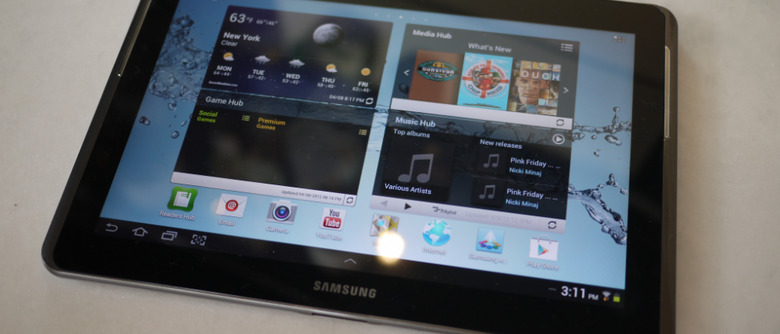 It's time for Samsung to get a taste of the $399.99 tablet pricetag, especially now that the Apple iPad 2 is selling for that same price and still being produced to replenish stock on the regular. What with the tablet wars still very much going in Apple's favor, Samsung's strategy to create an Android slate in every conceivable shape and size seems to be sticking. The Samsung Galaxy Tab 2 10.1 joins the official USA release announcement team with the Galaxy Tab 2 7.0 we've completed a review of today – is this your new everyday all day tablet?
This tablet looks and feels very much like an improved version of the Galaxy Tab 10.1 where the Galaxy Tab 2 7.0 seems to be a wholly revamped version of the original Galaxy Tab from many moons ago. What the 10.1-inch version of the Tab 2 offers you is a WXGA 1280 x 800 pixel resolution display, 16GB of storage built-in with a microSD card slot to expand your memory by 32GB, and a dual-core Texas Instruments OMAP processor at 1GHz per core.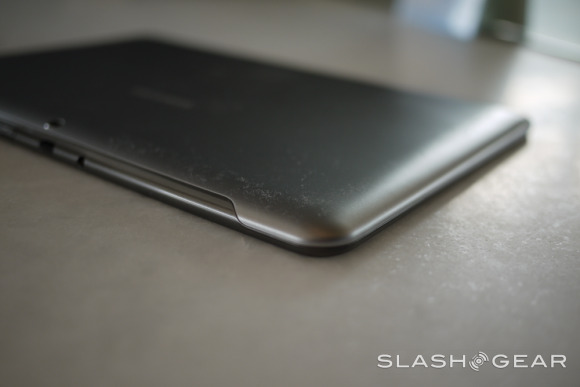 Then there's more lovely apps right out of the box than you could possibly dream of – each of them added to allow you instant access to your Samsung devices galore. Android 4.0 Ice Cream Sandwich with TouchWiz UX updated for that version of Android is included as well – have a peek at the Galaxy Tab 2 7.0 to see what you'll be getting for ICS on the 10.1:
The Galaxy Tab 2 line will also give you a fabulous 1 year of 50GB of storage with Dropbox – this being otherwise a $99 value here for free. This tablet will run you $399.99 when its released and will be launched on the 13th of May – right in time for my birthday!