Galaxy S9 retail box leaks game-changing camera upgrade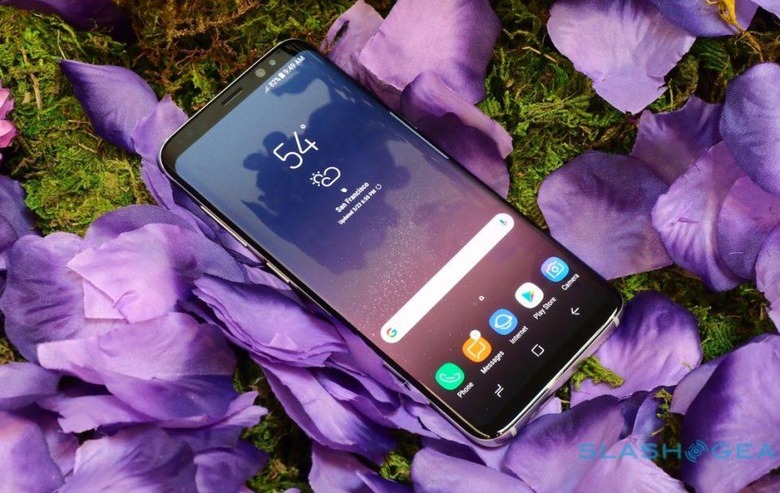 There's been no lack of Galaxy S9 rumors to start the year but we're now starting to see signs of life from the device. From leaks that highlight parts that are supposedly final to what we're seeing today, it certainly seems like we're barreling toward reveal. Most recently, we heard that the Galaxy S9 could be revealed shortly before MWC 2018 in February, so perhaps it shouldn't be surprising that we're seeing the retail box for the device leaking out today.
The leak comes from Reddit, where a user by the name of minhvn shared an image of the box to the Android community. There's just one image to look at, but it's a shot of the specifications list on the back, which sheds further light on what we can expect from the Galaxy S9.
Starting us off, the box says that the phone will feature a quad HD, sAMOLED display that clocks in at 5.8-inches. The biggest surprise comes in the very next line, which boasts a "super speed dual pixel" 12MP camera. This camera will feature optical image stabilization and a variable F1.5/F2.4 aperture, so even though we're not getting a dual camera in the Galaxy S9, this should still be a capable shooter.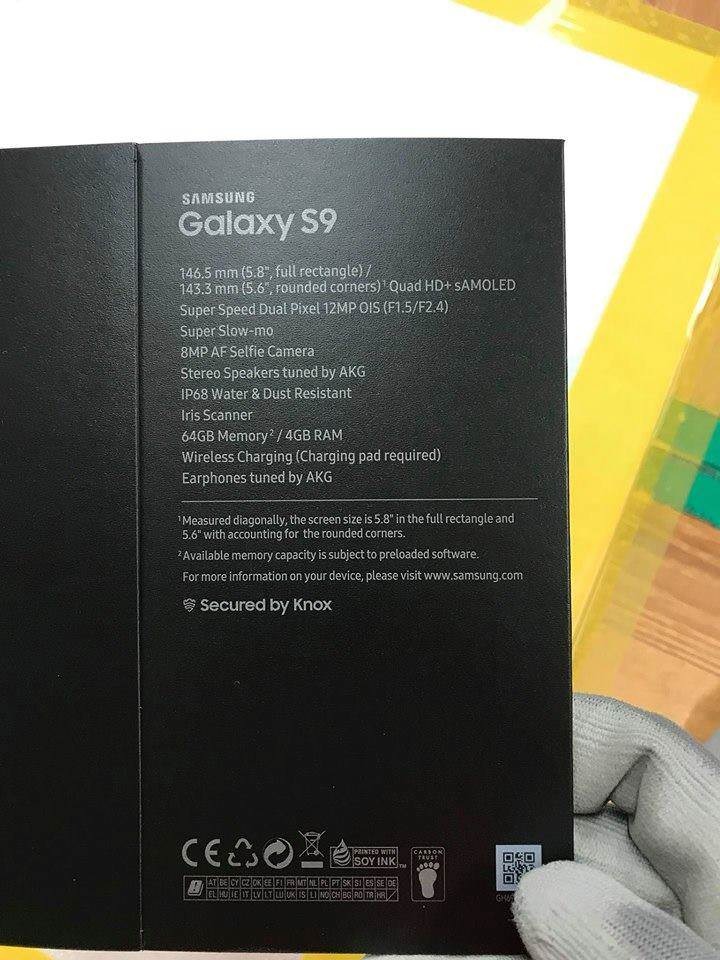 The box goes onto list a bunch of other miscellaneous features, such as stereo speakers, IP68 water and dust resistance, and an 8MP autofocus selfie camera on the front. Of course, wireless charging and the iris scanner are still present, and the fact that the box comes packed with a pair of earphones suggests that the headphone jack is indeed sticking around with this iteration.
As always, you should take this image with a grain of salt, but honestly, it looks pretty legitimate. The hope is that we don't have to wait much longer before we get official confirmation of these features, so let's keep our fingers crossed for that early reveal. Keep it here at SlashGear for more, as it almost certainly won't be long before we're talking about the Galaxy S9 again.