Galaxy S9 leak reveals Samsung's final design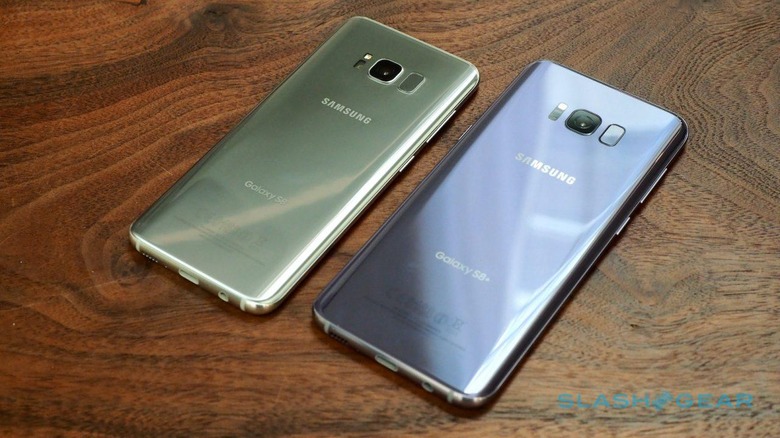 Today we're getting a fresh look at the Galaxy S9 from a few different angles. To those who have been following Galaxy S9 leaks closely, these may not offer anything new, as they show off the rear and front panels of both the Galaxy S9 and the Galaxy S9+. However, they do serve to reinforce previous leaks, further solidifying this idea that what we've been seeing are final components of both phones.
All three of these leaks come from Weibo. The first one shows us that back panels of the Galaxy S9 and the S9+, in two different colors to boot. While they more or less look like the rear side of the Galaxy S8 and its big brother, there are a few key difference. The first is the presence of a dual camera on the Galaxy S9+, which is a new (and overdue) addition in this year's iteration.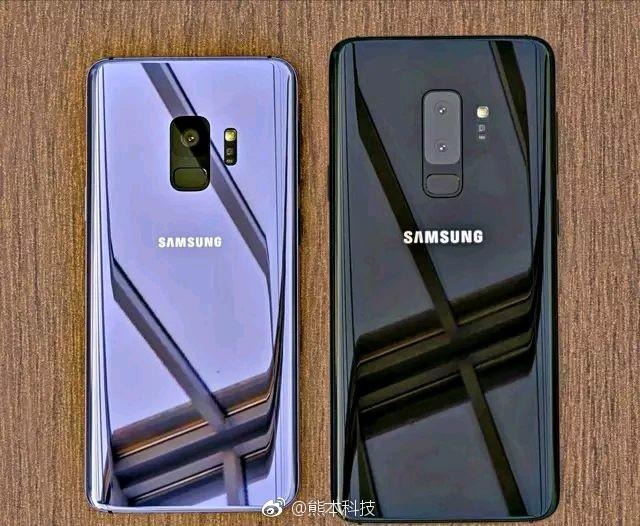 Of course, we also see that the fingerprint scanner has shifted position. While it was previously located to the side of the camera on the Galaxy S8 and S8+, here's it's moved to below the camera. This gives it a more central position on the back of the phone and should, in turn, be more comfortable to use.
Another Weibo leak shows us the front glass for the new phones. While these don't have the rest of the phones attached to them, these are said to be the final front panels. They're devoid of any major features, save for cutouts for things like the speaker, front-facing camera, and sensors at the top. Aside from those cutouts, though, it looks like we can we can expect an edge-to-edge display that's mostly the same as the ones on the Galaxy S8 and S8+.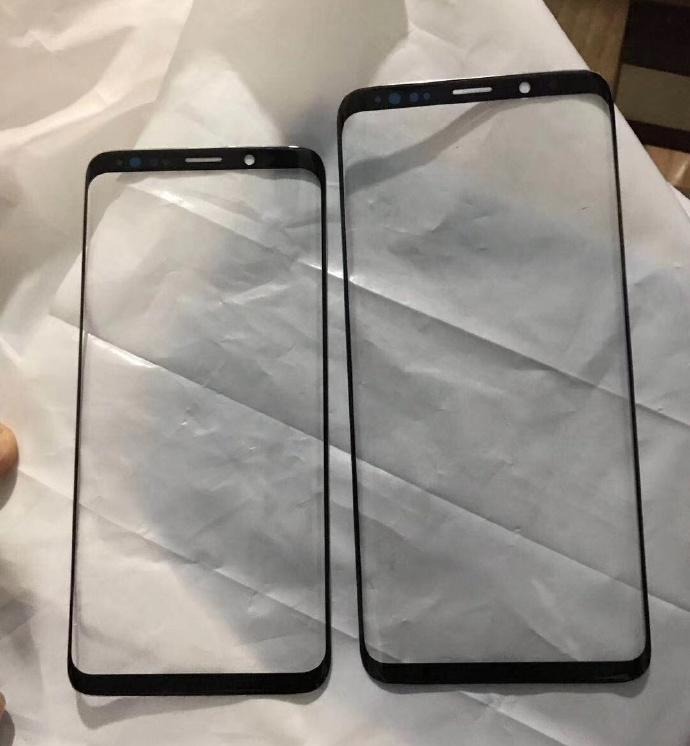 Finally, a third leak shows us the differences between a screen protector for the S9 and one for the S8. As you can probably guess, there aren't many differences, though in the S9 screen protectors, we see cut outs at the top for the aforementioned speakers and sensors.
In the end, we come away with the feeling that the Galaxy S9 will look a lot like the Galaxy S8, so don't expect a ton of changes in terms of aesthetics. To that point, with yearly releases, it's less about changes to the outward design and more about improvements to internal hardware, so as long as the Galaxy S9 can deliver on that front, it should be a pretty solid phone. Word is that we'll see the Galaxy S9 revealed at some point over the next couple of months, so stay tuned for that.