Galaxy S9 January Production Has Some Huge Changes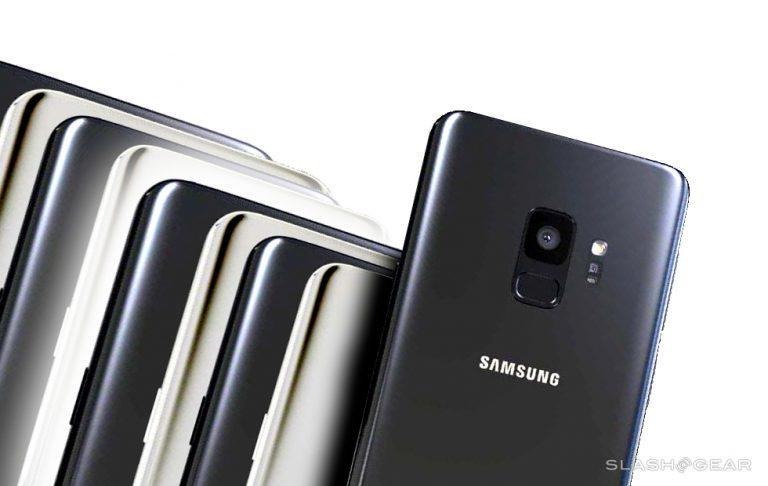 The parts that'll make the Samsung Galaxy S9 were named by a number of South Korean sources this afternoon. It would appear that January production of both the Samsung Galaxy S9 and Galaxy S9 Plus are both on schedule, even as several pieces of this smartphone puzzle have relatively major changes VS the Galaxy S8. One of these is a brand new circuit board manufacturing process, combining high performance capacity and a smaller substrate than before.
Parts specialist Park Soo-ra for ET News today reinforced several elements of our larger picture of the Samsung Galaxy S9 and its release. Included were several notes about the parts this device will be made of, the manufacturers that'll make the device, and when and where the device will be revealed and released. See our most recent Samsung Galaxy S9 specs and rumor round-up to learn more about the event that'll likely take place February 24th or 25th in Barcelona at Mobile World Congress 2018.
Galaxy S9 pre-release specs and expectations
Expectations from Park are that Samsung will begin manufacturing the Galaxy S9 in earnest in January, ramping up to a public release in March of 2018. Isu Exaboard is expected to be added to the production docket in a few weeks, after initial production begins. Samsung was reported to likely start production of the Galaxy S9 in the new year with manufacturing by Samsung Electro-mechanics, Korea Circuit, Daedeok GDS, and Ibidene. One of several new elements that need special preparation is a new SLP board tech.
Substrate Like PCB (SLP) uses MSAP (Modified Semi-Additive Process) and is a developed form of the HDI (High Density Interconnect) board tech that most smartphones use today. SLP increases the number of layers of substrate and reduces the hight and width of the board with next-gen semiconductor tech. It was tipped back in August that the iPhone X would use a stacked SLP board – that turned out to be very much the truth.
"We are making preparation for mass-production of SLPs in order to supply them to Samsung Electronics for its next Smartphone," said a representative for a PCB manufacturer speaking with IPNomics back in August. Several other manufacturers were named this week in a likely industry-wide production schedule for the Galaxy S9 in 2018.
• Patron – frontside cameras
• Power Logics – frontside cameras
• MC Nex – addl camera manufacturing
• CamSys – addl camera manufacturing
• Samsung Electronics – dual cam, 1x cam (backside cams)
• SEMCO – dual cam, 1x cam (backside cams)
• Samsung Electro-mechanics – board manufacturing
• Korea Circuit – board manufacturing
• Daedeok GDS – board manufacturing
• Ibidene – board manufacturing
• Isu Exaboard – addl board manufacturing
For more information on the Samsung Galaxy S9 and the Samsung Galaxy S9 Plus, head to the big fat link above. We've got full expected spec lists in full effect. Then be sure to tune in on the 24th and/or 25th of February as Samsung reveals the real deal!