Galaxy S9 release date may hinder tech to truly battle iPhone X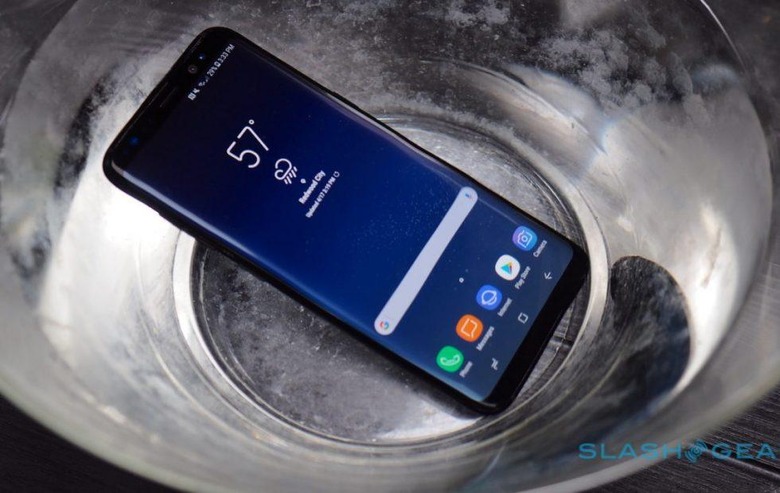 The Samsung Galaxy S9 is just one of three big-name smartphones the company will reveal this year. The company is set to reveal the Samsung Galaxy S9, the Samsung Galaxy S9+ (or Galaxy S9 Plus), and the Samsung Galaxy Note 9. These three devices will be very similar to one another, and the first two will inform the details of the third. This morning we're going over the latest batch of details from South Korea and China on the Galaxy S9 and Galaxy S9 Plus, both of which are expected to be revealed in late February of 2018.
The release date for the Galaxy S9 shouldn't be too long after the reveal date. Both the Galaxy S9 and S9 Plus are almost certainly going to be revealed together at a Samsung event that'll take place on the 24th or 25th of February in Barcelona, Spain. There, as in previous years, Samsung will have an event amid the days-long event series Mobile World Congress 2018.
SEE THIS: Galaxy S9 leak spills all the specs and features
Samsung is nearly prepared to deliver AI chips for several different kinds of devices this year, according to the Korea Herald. "Samsung is almost done with the development of AI chips for servers, which is expected to be commercialized for server firms, according to Samsung insiders," said a source familiar with the matter. "For mobile devices, Samsung has already reached the technological levels of Apple and Huawei, but will come up with better chips for sure in the second half of the year."
The same source suggested that an unnamed Samsung official said "Development of AI chips is underway led by Samsung Advanced Institute of Technology." Such a short statement can mean only one thing: Samsung is indeed making AI chips, just as one might expect.
The question of application in the Galaxy S9 is still up in the air – equity with Apple and Huawei may not be enough for Samsung to go with an early chip for Galaxy S9. Much like the iPhone X, an application of an AI chip – an NPU (neural processing unit) – would allow the Galaxy S9 to think for itself, rather than requiring the internet for cloud server-based processing. Not in all things – we're not quite there yet – but in some!
At the same time, Samsung will be releasing the Galaxy S9 with their own super chip with CPU and GPU power beyond anything they've made before. Now, if only they could make a Galaxy S9 with a flat display. That'd be super duper.