Galaxy S9 leaks: Groundbreaking camera and a tough decision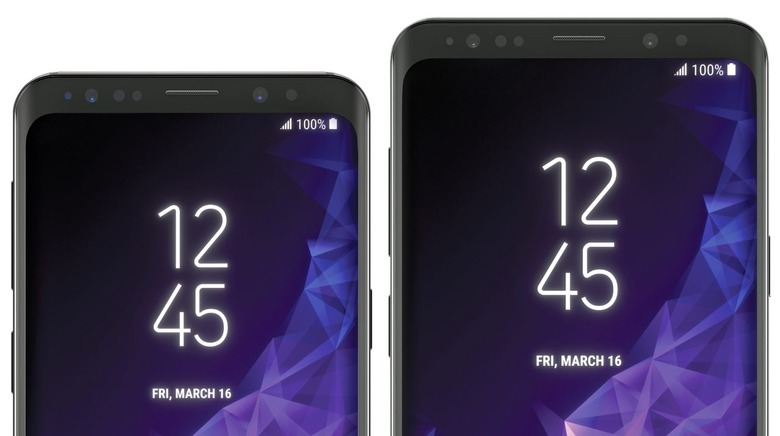 Samsung's Galaxy S9 is set to be the star of Mobile World Congress in just a few weeks time, but the final design for it – and its bigger sibling – have already leaked. The smartphone is set to be Samsung's flagship consumer device for 2018, setting out the company's defenses ahead of Apple's 2018 iPhone X and iPhone X Plus which are expected to be launched later in the year.
By all accounts, the new Samsung Galaxy S9 and Galaxy S9+ will be a combination of mostly evolution and a little revolution for the South Korean firm. The physical design is expected to closely stick to what we've already seen from the Galaxy S8 and the Note 8. That means narrow bezels and a screen that wraps around both the left and the right edges.
However, according to Samsung's event invite which was released earlier this week, the real interest will be on the back. Using the tagline "The Camera. Reimagined," Samsung is clearly promising something different in terms of the Galaxy S9 and S9+'s photographic talents. That, so the rumors go, will involve both special hardware and software.
Now, courtesy of VentureBeat, images showing the front of both the Galaxy S9 and the S9+ look like. As you'd expect, with the S9 having a 5.8-inch screen and the S9+ having a 6.2-inch screen, there's not a huge departure from their predecessors. Inside, there'll be Qualcomm's new Snapdragon 845 for US devices and those sold in China, while a Samsung Exynos 9810 will power the phones elsewhere.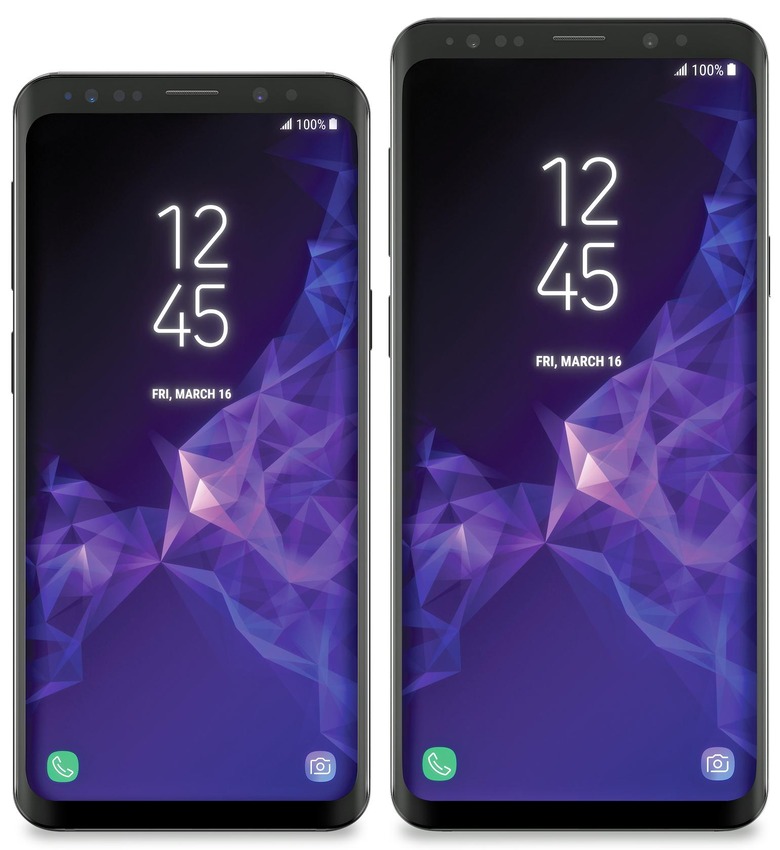 Where the big difference comes is in the camera sensors. There, Samsung is apparently using a 12-megapixel sensor that can switch between two apertures mechanically: either f/2.4 or f/1.5. Each phone will also support 720p 480fps super-slow-motion that can be motion triggered, such as if you ran in front of the lens, or if a race car passed it.
The Galaxy S9+, meanwhile, will have a fixed aperture second 12-megapixel camera on the back. That's something we've already seen on the Galaxy Note 8, and will likely be used for a portrait mode with faux bokeh. 8-megapixel front cameras are expected to be standard on both devices.
If there's an oddity, it's the storage and memory configurations. According to this new leak, Samsung is taking two diverging strategies here, further separating out the Galaxy S9 and S9+ by more than just their screen size. The smaller phone will reportedly have 4 GB of RAM and 64 GB of storage, but the larger model will step up to 6 GB of RAM and 128 GB of storage. At least on both you'll now get stereo speakers.
We'll know all the details for certain come February 25. That's when Samsung is holding its new Unpacked event at MWC 2018.