Galaxy S9 Will Redefine Mobile Cameras: Here's What We Know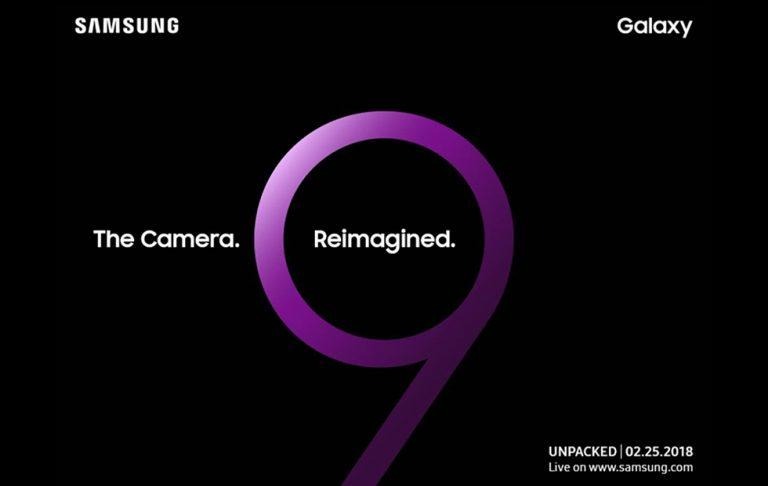 Samsung has fired off an invitation confirming that it will unveil the Galaxy S9 flagship smartphone during Mobile World Congress 2018 in Barcelona. The unveiling will be part of Samsung's Galaxy Unpacked event, which will take place at 6PM CET. We'll know all the official details on the phone then, but Samsung has revealed one major detail ahead of time: the Galaxy S9's camera.
Samsung teased the Galaxy S9's camera in its invitation this evening, saying in part, "If a picture is worth a thousand words, the latest member of the Galaxy family has a lot to say...the next generation of Galaxy devices ... reimagines the camera and redefines the way you share your moments."
The announcement follows a new page found on Samsung's semiconductor website a couple days back that details Isocell mobile image sensors. That spurred speculation that the page details technology we'll see officially announced for the Galaxy S9 next month.
Among other things, the site says the new Isocell Fast sensors have faster auto focus with dual-Phase Detecting (PD) and Super PD sensors. The product's 3-stack Fast Readout Sensor (FRS) will enable the camera to record Full HD 1080p video at up to 480fps, giving users access to incredible slow-motion video recording (for a mobile device).
As we've previously noted, an alleged Galaxy S9 retail box that leaked in recent months listed Super Slow-mo as one of the smartphone's key features (a 12MP dual-rear camera is listed, too). That leak also included mention of Phase Detection auto focus, which Samsung details in its Isocell Fast image sensors page.
Low-light focus gets a major focus with this new sensor, and so it is possible we'll see the Galaxy S9 boast Pixel-tier (or better) low-light capabilities. Tetracell tech improve lights sensitivity "noticeably," Samsung says in its page, while a Smart WDR feature works like HDR photography, combining multiple exposures into a single image.
One of the most exciting mentions in the Isocell page is "DSLR-like photo experiences" made possible on smartphones. This is thanks to the detailed Isocell Dual sensor tech for dual-camera setups, bringing things like depth effects (such as those seen on the dual-camera iPhones), plus better light sensitivity and sharper brightness.
Whether any of these features — or which among them — will be offered in the Galaxy S9 is still not confirmed, but all signs point toward that being the case. We'll know for sure on February 25, so stay tuned!