Galaxy S9 key feature may come to a flip phone first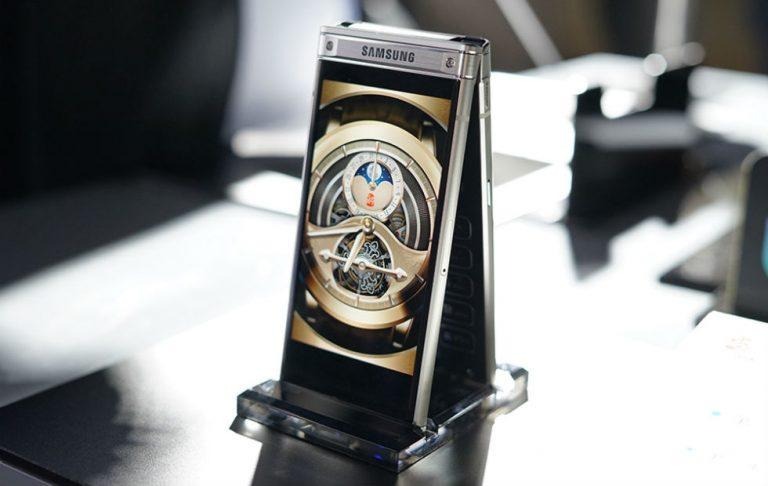 Last week, Samsung revealed a new flip phone called the W2018. With dual displays, a Snapdragon 835, and 6GB of RAM, the phone is crazy enough as it is, but then we learned of the camera, which is definitely the star of the show. The camera is not only worthy of attention because of its f/1.5 aperture, but also due to the fact that the aperture is adjustable.
The bad news is that we'll almost certainly never see the W2018 launch in the US, but new rumors are giving us reason to believe that the phone's camera might make the jump to the Galaxy S9. Today Forbes called attention to a report from Neowin that claims the Galaxy S9 will feature a camera with an adjustable aperture. Though Neowin's report was actually written before the W2018 was revealed, it also claims that the camera in the Galaxy S9 will offer an f/1.5 aperture – a key giveaway that suggests the Galaxy S9 will borrow from the W2018.
True, Neowin's report doesn't name the W2018 directly, but it's fairly easy to connect the dots here. It would make sense for Samsung to bring the W2018's camera over to the Galaxy S9, as that adjustable aperture would give the Galaxy S9 a certain edge over its competitors. The presence of that f/1.5 aperture means that the phone would take excellent low-light photos, jumping to f/2.4 during times when the camera is already getting enough light.
Obviously, take all of this with a grain of salt. Connecting this report to the W2018 requires a fair amount of speculation, and until Samsung officially reveals the Galaxy S9, there's no way for us to know what its plans are for sure. Still, it doesn't require a huge leap of faith to assume that Samsung would want to put this camera in its spring flagship, as its just another thing that would differentiate the Galaxy S9 from the other phones on the market.
Of course, we'll have to wait until Samsung actually reveals the Galaxy S9 to know if these reports are accurate, but that reveal could come earlier than many of us are expecting. Recent rumors claim that we'll see the Galaxy S9 revealed at CES 2018, and if that's true, then we're just a few weeks out from knowing all there is to know about the phone. Stay tuned, because it won't be long before we hear more about the Galaxy S9.