Galaxy S9's release date is its most shocking surprise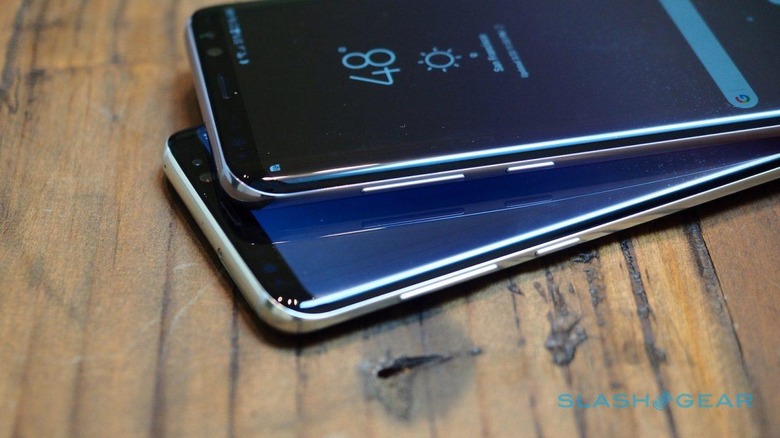 There's been a lot of talk about the Galaxy S9 thus far, and hearing about a new flagship well ahead of its launch is nothing out of the ordinary. As it turns out, we may not be as far away from the launch of the Galaxy S9 as we once thought. Though Samsung typically aims for a spring launch for its Galaxy S-series, it may be looking to get a big jump on the competition in 2018.
A new report from Business Korea claims that Samsung will launch the Galaxy S9 in January 2018, perhaps just over a month from now. Such a move would be a pretty big change up for Samsung, which usually launches its spring flagship in March or April. This isn't the first time we've heard this particular claim either, as similar reports were published before Thanksgiving.
The appeal of a January reveal is clear, as CES is held in Las Vegas that month. A lot of eyes will be on the tech world in January, ensuring that Samsung has plenty of people paying attention to the Galaxy S9's launch. Trying to get a jump on the rest of the industry by launching in January might be a good idea too, but the Galaxy S9 might not be alone when it comes to an early 2018 reveal.
Business Korea also claims today that the LG G7 will get a January reveal, possibly stealing some of the Galaxy S9's thunder. LG is a fan of these early-in-the-year releases, revealing the G6 at last February's Mobile World Congress conference. Being first on the scene with the G6 had some benefits for LG, so presumably the company is looking at an even earlier launch for 2018 to enjoy the same advantage.
For Samsung, it seems the desire to get the Galaxy S9 out the door sooner is a little more personal. According to Business Korea's sources, Samsung wants to get the Galaxy S9 on shelves as soon as possible so it can pull some attention away from the iPhone X. We'll see if these rumors turn out to be true soon enough, so stay tuned for more.