Galaxy S9 Specs Leak Ahead Of Rumored CES Preview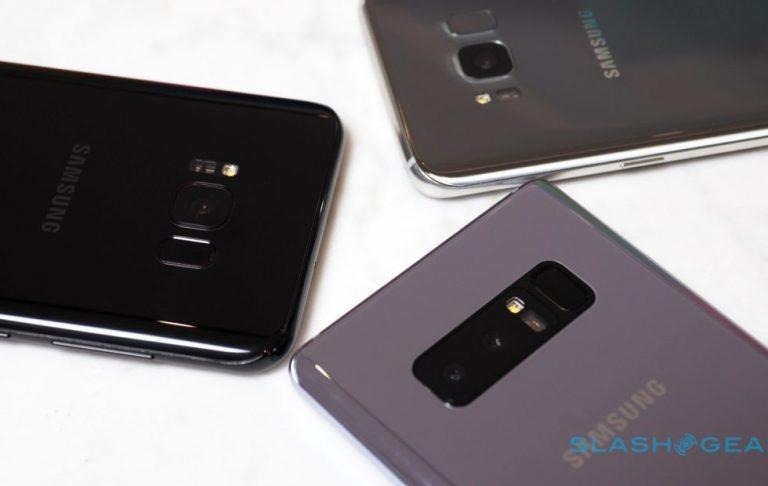 Samsung may be planning to show off its upcoming Galaxy S9 flagship smartphones at CES 2018, according to a new report, though the extent of the unveiling is anyone's guess. This reveal won't replace the expected March launch event, per the tipped details, so it is possible we won't see much at the show in January.
The information comes from Venture Beat, which reports that it got word from unnamed sources. These sources claim the upcoming Galaxy S9 and its larger sibling, the Galaxy S9+, will share a nearly identical design with the current Galaxy S8 phones, which isn't surprising considering the major redesign Samsung introduced with them. The Korean company followed that same trend previously with its Galaxy S6 and S7 models.
The tipsters go on to state that Samsung is referring to the S9 phones as the Star 1 and Star 2, each with the model numbers SM-G960 and SM-G965. The report claims Samsung will pack a 5.8in Super AMOLED Infinity display into the Galaxy S9 and a larger 6.2in Infinity display into the S9+.
Furthermore, the sources say the Galaxy S9+, the larger of the two phones, will feature 6GB of RAM instead of the 4GB that will be included in the smaller S9 phone. There's also reportedly a second rear camera on the S9+, a deviation from both the smaller S9 and both S8 models.
However, both of the S9 phones will reportedly contain 64GB of internal storage, the same microSD card slot found on the S8, plus the 3.5mm headphone jack will remain. Speculation over whether Samsung will ditch the headphone jack with the S9 has circulated for awhile, and nothing is confirmed yet.
Ice Universe recently said that Samsung currently has no plans to get rid of it in the upcoming flagship, but that it will include wireless Bluetooth AKG earbuds with the model instead of the wired version included with the S8. That aside, the fingerprint sensor will reportedly be positioned beneath the camera on the back of the S9, making it easier to touch, and the company will supposedly include stereo AKG speakers in both S9 phones.
SOURCE: Venture Beat