Galaxy S9 dock leak is double the good news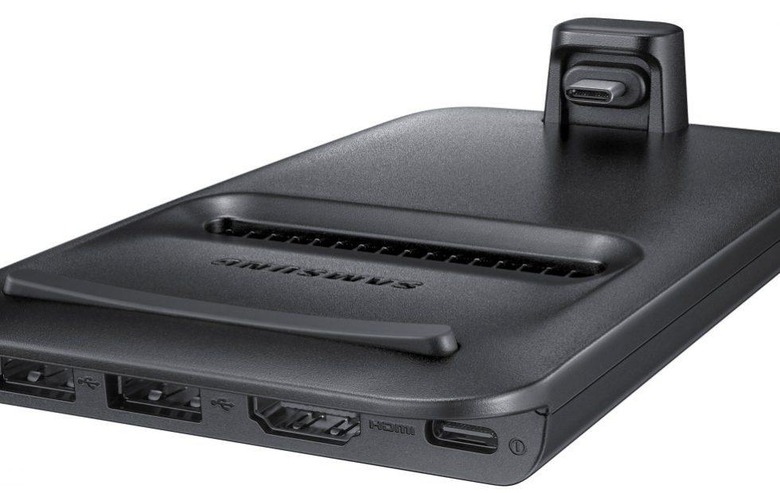 We're just a few weeks out from the reveal of Galaxy S9, and when Samsung finally unveils the device, it might have a new accessory coming along with it. Rumor has it that Samsung is planning to redesign its DeX station for the Galaxy S9. Those of you who already own a DeX dock for one of your Samsung devices is well acquainted with the purpose of the accessory, as it allows you to essentially put Android in a desktop environment.
We've already heard about this incoming DeX redesign, with Samsung said to be working on a DeX dock that allows the Galaxy S9 to function as a touch pad or even a keyboard. At the time those rumors first dropped, we had a hard time imagining how such a dock would look. Thankfully, well-known leaker Evan Blass shared a new pair of photos on Twitter that show us its design.
The results are a little weird, admittedly. As Blass points out in a separate tweet, Samsung doesn't really have a lot of options when it comes to creating a dock – in this case referred to as the "DeX Pad" – that also lays your phone flat, thereby allowing you to use it as a touch pad. If anything, it at least looks better than the first DeX dock (in my humble opinion, of course), so it has that going for it.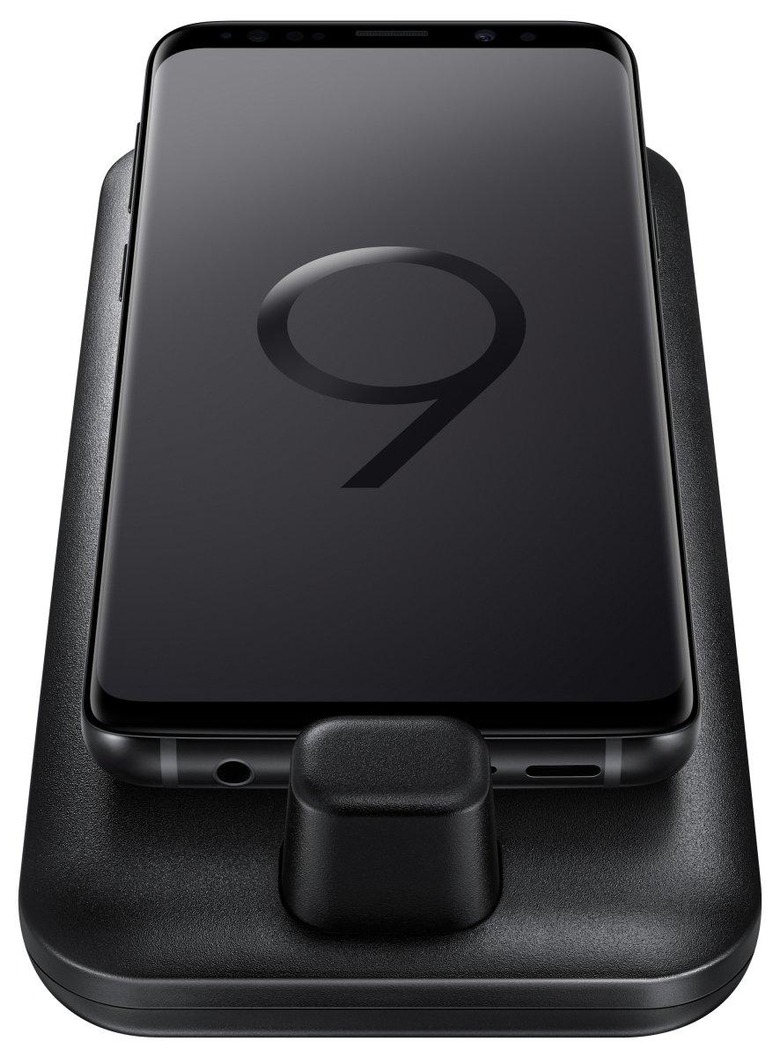 In any case, design is ultimately secondary to functionality, and it sounds like this new DeX Station can boast superiority over previous iterations in that regard. As it allows you to use your phone as an input device, the assumption is that you won't necessarily need a keyboard and mouse while using Android in a desktop environment.
Of course, another bit of good news that comes with these leaked images is that they seem to confirm that the Galaxy S9 will indeed be keeping its headphone jack. With so many manufacturers dropping the headphone jack, it's nice to see Samsung breaking that rather annoying trend. We'll see if that is indeed the case soon enough, as Samsung is expected to announce the Galaxy S9 on February 25.
The so-called 'DeX Pad,' first reported here: https://t.co/DowGkJrKUA pic.twitter.com/5hDaR4g5CM

— Evan Blass (@evleaks) February 8, 2018