Galaxy S9 DeX dock gets a new name for an exciting feature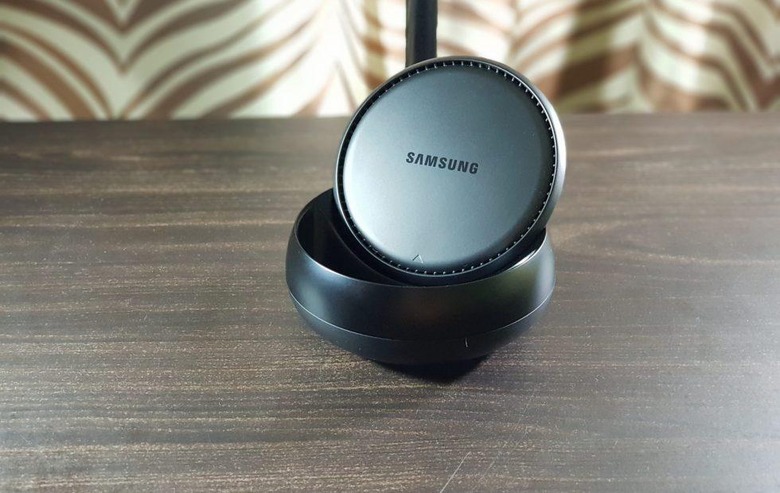 With 2018 quickly coming up, it's nearly time to start looking forward to the reveals of various spring flagship phones. One such phone is the Galaxy S9 (and its expected big brother, the Galaxy S9+), and recent rumors tell us that the launch of those phones could be coming as soon as January. They may not be alone, either, as we're now hearing that Samsung will have a new DeX dock to go along with them.
By now, most Samsung adherents likely know what the DeX dock is, even if they don't use one themselves. The DeX dock serves to bring your phone into a desktop environment, giving you far more options for a bigger display than if you were simply mirroring your phone's screen. Essentially, DeX docks allow you to turn your Android device into a desktop workstation, so it's easy to see why the peripheral has caught on with some Galaxy users.
It should be little surprise, then, that Samsung is looking to refine the DeX station with the launch of the Galaxy S9. As reported by Dutch site Galaxy Club today, the new DeX dock will be known as the DeX Pad. That new name represents a larger change for the DeX dock, as it will now allow you to use the phone's display as a touchpad while the device is connected.
READ MORE: Galaxy Note 8 and DeX one month laterGalaxy Club points out that because of this new functionality, a mouse and keyboard will no longer be required while using the DeX Pad. They'll certainly help, but if you wanted to use your phone's touchscreen as your sole input method, the DeX Pad will allow you to do so. We're also hearing today that the DeX Pad will be revealed alongside the Galaxy S9 and S9+, though its retail availability may not come until after the phones actually launch.
That reveal could happen at CES 2018 at the beginning of January, if recent reports are to be believed. Word is that Samsung wants to take focus off the iPhone X, so it's looking to reveal the Galaxy S9 earlier than it usually announces its spring flagship. We'll see if those rumors hold true soon enough, so stay tuned for more.