Galaxy S8's Secret Audio Weapon : Tipped To Be Wireless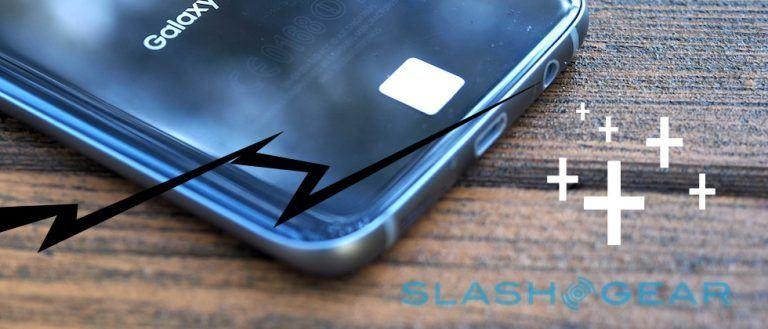 The Samsung Galaxy S8 will launch at the same time as a wireless audio solution that'll take on Apple's AirPods. Information on this set of wireless earbuds is thin, but given Samsung's recent acquisition of Harman audio technology, things could sound mighty nice. This is just the latest in a long line of rumors surrounding the next release from Samsung – the device that'll almost certainly be called Galaxy S8.
It would not be surprising if Samsung ended up trying to out-do Apple's public AirPods image with additional options. Instead of just revealing a pair of wireless in-ear earbuds with Bluetooth, Samsung could move forward with a this-and-that solution. Earbuds that are wireless if you want them to be wireless, or connected to one-another if you're worried about tiny device loss.
Samsung just released a pair of wireless earbuds this most recent season. These earbuds went by the name Samsung Gear IconX – and they were pretty decent. Not anything mind-blowing, but they certainly did what they set out to do. Their only real drawback was their master-slave relationship where a both-at-once bit of technology would be ideal.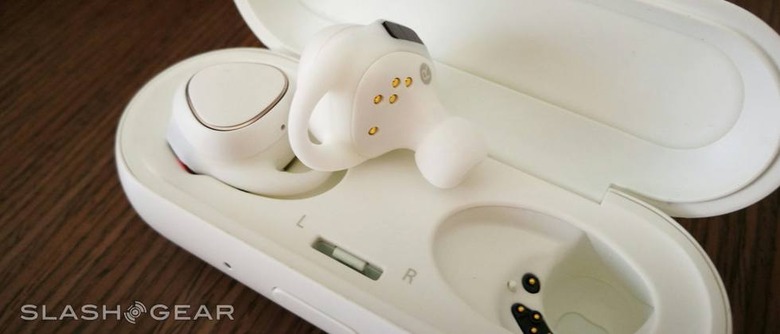 Have a peek at SlashGear's Samsung Gear IconX hands-on from earlier this year to get an idea of what Samsung might have in store next. They'll likely get a bit more sleek and solve the (very few) problems Apple's AirPods had here near the end of the year 2016.
See our AirPods Review to get another idea of what Samsung could be aiming for. Watch the throne and keep an eye on the competitors. Information about the appearance of a new pair of wireless earbuds coming with the Samsung Galaxy S8 comes from SamMobile.
The other possibility is that a replacement for the Gear IconX is simply approaching far faster than expected. Another far-improved pair of wireless earbuds made for running action this Spring wouldn't be that difficult a pill to swallow. Either way we'll see inside of a couple months!