Galaxy S8's odd fingerprint scanner was a last-minute change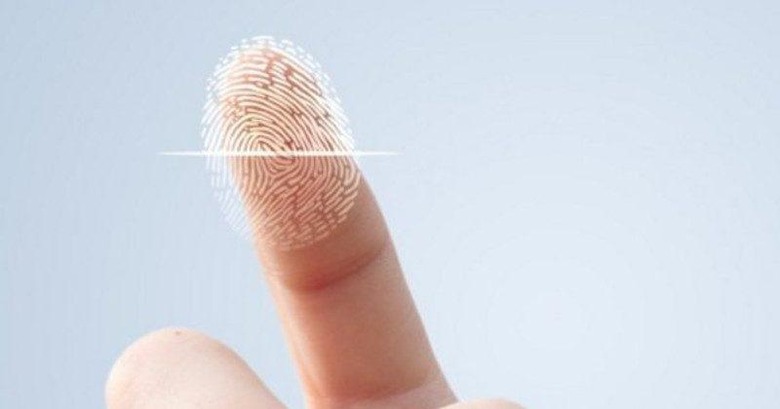 When rumors of the Galaxy S8's nearly all-screen design surfaced, speculation about the new home of the fingerprint sensor was similarly raised. Either it would be removed completely, which would be a regression of more than two years of progress, relocated to the back ala LG, or some other new technology. That last one almost seemed most likely, drumming up hype about the smartphone. Alas, the Galaxy S8 is, instead, left with an oddly-placed rear sensor, because that much hyped on-screen fingerprint scanning technology wouldn't make it in time.
Last December, Synaptics proudly revealed its new optical fingerprint scanner that was widely believed to be Samsung's answer to this technological puzzle. Indeed, according to sources, Samsung itself has invested a considerable amount in its development. Unsurprisingly, the iPhone 8 was also then rumored to have a similar feature. The race, it seemed, was on.
Unfortunately, Synaptics wasn't able to finish developing the technology in time for Samsung's production schedule. The Galaxy S8 was already running late, at least compared to the successful early launch of the Galaxy S7 last year. Not only did Samsung had to exercise caution in lieu of the Galaxy Note 7 last year, production of 10 nm chips, like the Qualcomm Snapdragon 835 and Samsung Exynos 8895, both of which will power the Galaxy S8, has reportedly yielded low numbers. Samsung just couldn't afford any more delays.
According to those sources, relocating the fingerprint scanner to the back was a last minute decision made based on those circumstances. Samsung just couldn't afford not to have a fingerprint scanner, which would have been a bigger mark against it. It also had no other location for it other than the right side of the camera. Putting it below the camera would have made the sensor difficult to access. LG places its camera higher up to give more room for the fingerprint scanner, but Samsung couldn't do that either without further delaying the schedule. So right of the camera it is!
The lack of an on-screen fingerprint scanner on the Galaxy S8 could be a big deal when pitted against the iPhone 8, presuming the latter does have that feature. The technology is admittedly still too new to be reliable but, unlike Samsung, Apple still has plenty of time to iron things out.
VIA: The Korea Herald