After my Galaxy S8 review, of the most frequent questions I've been asked is whether people should buy the new Samsung now, or wait until the new iPhone is revealed later in 2017. Samsung deserves some serious kudos for what it's done with the latest Galaxy flagship. Not only is the design on a par with the best we've seen from Apple's smartphone team, top-notch specs like the beautiful curved Super AMOLED screen make it just as pleasing to use as to hold.
Factor in a proven camera and speedy Android, and you can see why the consensus on the S8 has been that it's Samsung's best phone ever. Indeed, with bells & whistles like waterproofing and wireless charging that Apple is still yet to embrace, and the fact that the Galaxy S8 manages to include the 3.5mm headphone jack that proved so controversial in its absence on the iPhone 7, you might think the decision was a no-brainer.
That's certainly the case if you're an Android user. While Samsung may not have opted for a dual-camera system on the S8 – it looks like we'll have to wait for the Galaxy Note 8 for that – I'd happily argue that the results from its single lens are at least on a par with what you'd get from a dual-camera Android rival. Factor in the easy upgrade process from one device running Google's OS to the next, and really the only issue is figuring out whether to go for the 5.8-inch Galaxy S8 or the 6.2-inch S8+.
No, the tough decision comes if you're currently an iOS user. Never before has the allure of jumping ship to Android been so appealing. Problem is, along the way you have to find Android equivalents to the apps you currently use, figure out how you're going to port across purchased music and video, and potentially re-invest in a whole bunch of accessories because your current Lightning ones won't work with the S8's USB-C port.
My first inclination is to say "go for it" because there's no doubt that the S8 offers a compelling alternative to the iPhone 7 today. Indeed, if you simply have to buy a new smartphone right this moment, I'd lean toward the Samsung. Of course, it's more complex than that: a choice between making your decision based on what we know today, or waiting for Apple's play to become clear.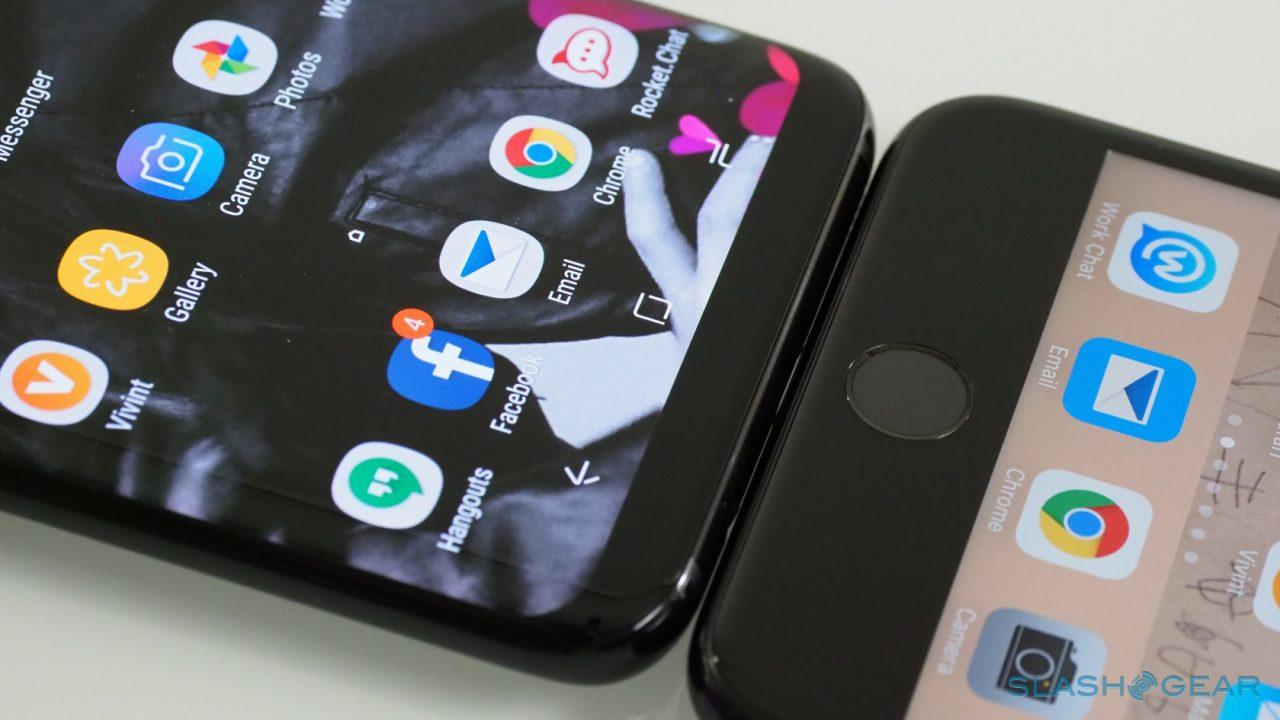 As problems go, it's a nice one to have. Do you buy an excellent phone today, or wait a little longer and have the choice between two excellent phones later in the year? Still, while it may be the epitome of a #firstworldproblem, it's nonetheless a tough decision for someone due an upgrade and maybe considering a jump from one platform to the other.
If the rumor mill is to be believed, Apple has some big changes in the works. For the tenth anniversary of iPhone, the so-called "iPhone 8" – which is also being referred to as the "iPhone Anniversary Edition" but which could end up named something else instead – will finally get onboard with waterproofing. It'll have an iPhone 7 Plus scale display in a more iPhone 7 sized body, courtesy of skinnier bezels and a switch from LCD to AMOLED screen technology.
[Update: To be clear, the current iPhone 7 has IP67 water-resistance, compared to the Galaxy S8's IP68. While that covers things like immersion for short periods, there are still situations where Apple suggests you shouldn't take your phone, like into the shower]
It'll also do away with the physical home button and use a virtual one hidden behind the display, we're told. Apple might have even figured out how to include a Touch ID fingerprint sensor behind the AMOLED too, something Samsung is said to have attempted for the S8 but been forced to put on the back-burner. Wireless charging, a faster processor, and new industrial design are also expected.
In short, it'll be a very different device to what we're familiar with from the iPhone 7 today – and which itself was an evolution rather than a revolution from the iPhone 6s and the iPhone 6 before that. Should you be an iOS fan, that might sound like everything you've been hoping for. Why would you want to jump ship before it arrives?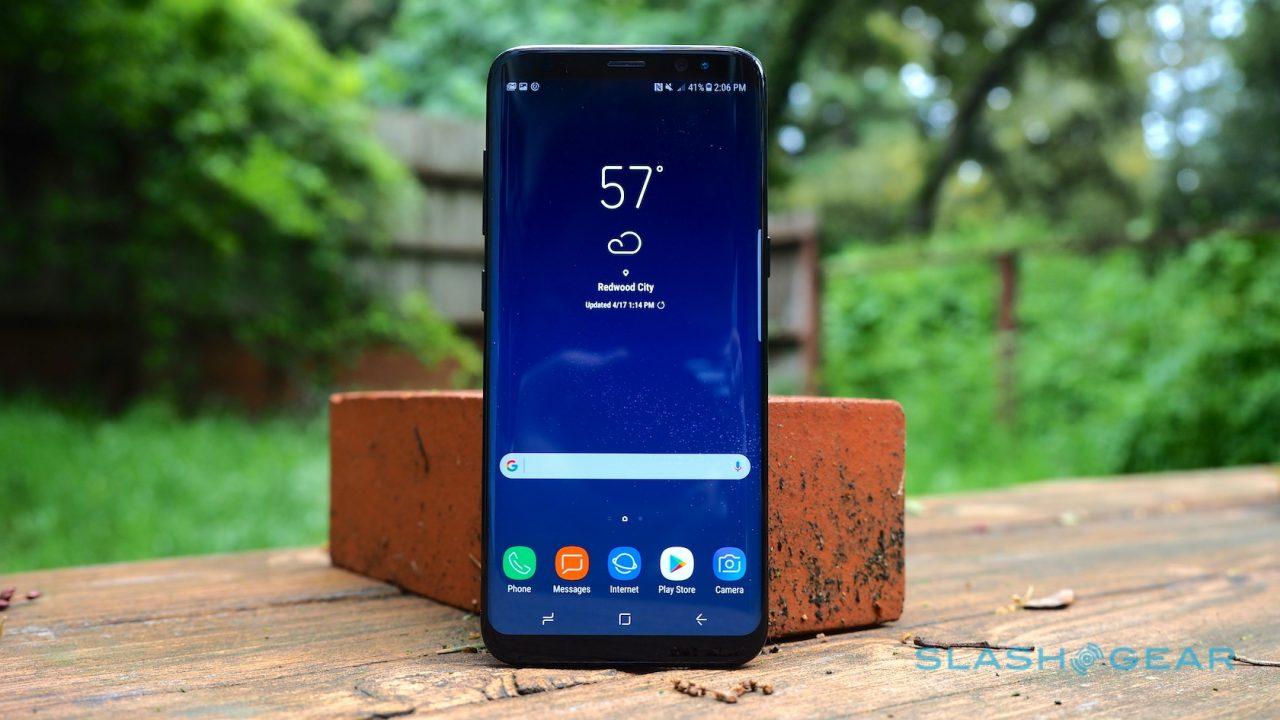 Honestly, my answer right now really comes down to budget. Yes, Apple is seemingly preparing an incredible new iPhone that we'll see in just six months time or so, but it won't be the only model. Instead it'll be the super-premium option, with the broader market served by what are likely to be the iPhone 7S and iPhone 7S Plus. As the names suggested, they're going to be more evolutions of what we've already seen.
The addition of a third model to the line-up means Apple can charge significantly more for its newest, fanciest flagship. Indeed, $1,000+ is the expected starting price for the iPhone 8, and while that's not out of line for some, it's a significant premium over the Galaxy S8 (which, frankly, is at the top end for a modern smartphone already).
Some won't blanch at that premium. Certainly, we won't be surprised by it: Apple products hardly have the reputation for being cheap. I don't doubt that the iPhone 8 will do plenty for its price, too.
NOW READ: Samsung Galaxy S8 Review
Will it do more then the Galaxy S8 does, however? That I'm not convinced by, and if you're not thoroughly wedded to iOS then suddenly the Samsung starts looking like the more cost-savvy selection. In short, while I could well understand you choosing to wait it out and see what Apple has prepared in half a year's time – and that's still probably the most sensible route, albeit the one with least immediate gratification – I wouldn't blame you for opting for the Galaxy S8 today, especially if you have a hard price ceiling you can't or won't break through. I don't think you'll regret it: Samsung's phone really is that good.
Did you buy the Galaxy S8? Are you waiting for the new iPhone? What made you decide? Let me know in the comments!