Galaxy S8 to have no flat version, market might not agree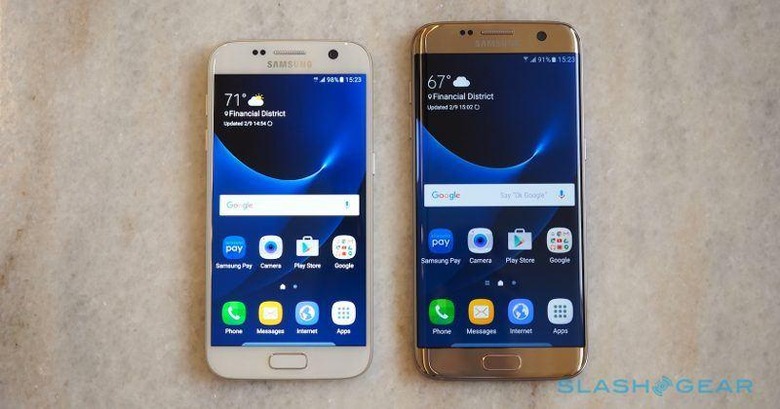 The Galaxy Note 7 seems to have driven Samsung to desperation, with the Korean manufacturer eager to do whatever it takes to restore trust and interest in its brand by the time the Galaxy S8 comes out next year. Its zeal, however, might have the opposite effect and turn consumers off instead. That is the possibility that market watchers are presenting based on speculation that both Galaxy S8 models will sport dual curved edge screens with no flat variant in sight.
Ever since it introduced the first curved edge screen in the Galaxy Note Edge, Samsung has put out a pair of flagship smartphones each year, one with a completely flat screen and one with curved edges. That was true for the Galaxy S6 and S6 edge, the Galaxy S7 and S7 edge, and even the Galaxy Note 5 and the S6 edge+. According to persistent rumors, however, Samsung will break tradition with the Galaxy S8.
There will still be two models, but both will have the same curves as an "edge" series. The two will, then, differ only in size, one with a 5.7-inch screen and another with 6.2 inches. That is also another first for Samsung, whose S line usually falls on the 5.2 and 5.5, or 5.7 at most, inch range.
There might actually be a third Galaxy S8 variant. That one would have almost no bezels, or at least have a screen-to-body ratio higher than 90%. That would follow the likes of the Xiaomi Mi Mix, which boasts of a 91.3% ratio.
Analysts, however, argue that both moves might actually hurt Samsung instead of help it. While the edge variants of Samsung's flagships did enjoy strong sales, the equally strong sales of non-edge models should tell Samsung that the market is far from done with them. In fact, many users have been peeved by how the dual-edge curved screens usually results in accidental presses and touches on the display.
Market watchers fear that Samsung is trading efficiency for novelty and utility for hype in order to make a good first impression. But like a brightly lit candle, that could burn out quickly and, in the long run, burn Samsung even further.
VIA: Korea Herald