Galaxy S8 release "photos" show phone fix nightmare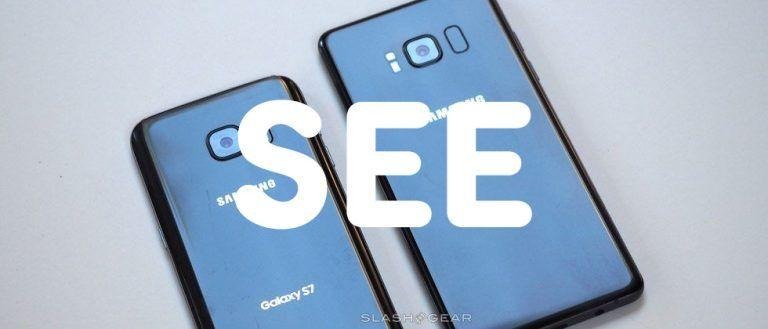 The Samsung Galaxy S8 photo leaks shown this week may look like photos of the device placed on a display-friendly mat, but they're renders. That said, major companies like Samsung and Apple have been known to use renders in their presentation of devices on their websites – even in their online stores. Renders such as these can show a whole lot about the device before the teardown repair-people get at it.
Those that specialize in repairing broken smartphones – hardware specialists, in this case – will likely be displeased with what they see with the Galaxy S8. Not necessarily because it's going to need repairs, but because repairs are not going to be easy. While Samsung will surely use reinforced glass on the front and back of this smartphone – if indeed this is the real deal – there's little indication that the device will be any easier to take apart and put back together than the Galaxy S7 and Galaxy S7 Edge.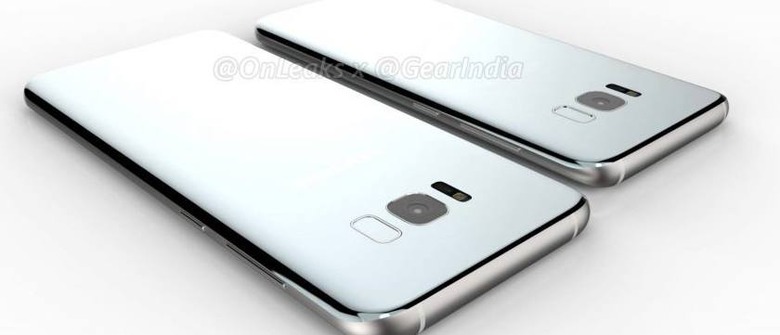 The images shown immediately above and below this paragraph are easily mistaken by the uninitiated as photos. In fact these are computer renders, revealed yesterday by the likes of OnLeaks and GearIndia. As we see here, there's little different between the last generation and this one in the way of ruggedness. I can't imagine this device will be any MORE breakable than its predecessors, but it does not seem like it'll be any less – again, based on what we understand about the device from leaks and rumors.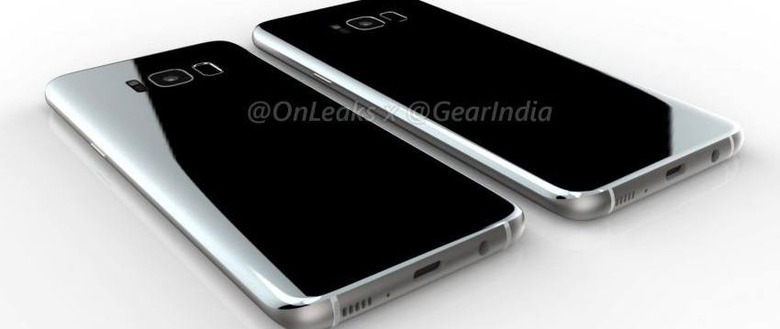 The Samsung Galaxy S6 was 143.4 x 70.5 x 6.8 mm with a 5.1-inch flat touchscreen display. The Galaxy S7 was 142.4 x 69.6 x 7.9 mm with a 5.1-inch flat touchscreen display. The Galaxy S8 is tipped to be 140.1 x 72.2 x 7.3 mm with around an 5.7 or 5.8-inch display with curved left and right sides.
SEE TOO: See Galaxy S8 details tip release of a real glass dragon
This new Galaxy device would be shorter, wider, and thinner than its most recent predecessor. It'd be shorter, wider, and thicker than the Samsung Galaxy S6, however – doing more, again, to reduce the camera bump at the back. Users would likely rather have a thicker smartphone if it meant less of a bump.
Below you'll see one of the most recent images of what was rumored to be a Samsung Galaxy S8 – in reality it's a fake. You'll notice a black blotch in the center and the incorrect placement of the reflection on the left-hand side. Therein lies the problem – or the set of problems. Unless, of course, the creator added these to throw us off track, too!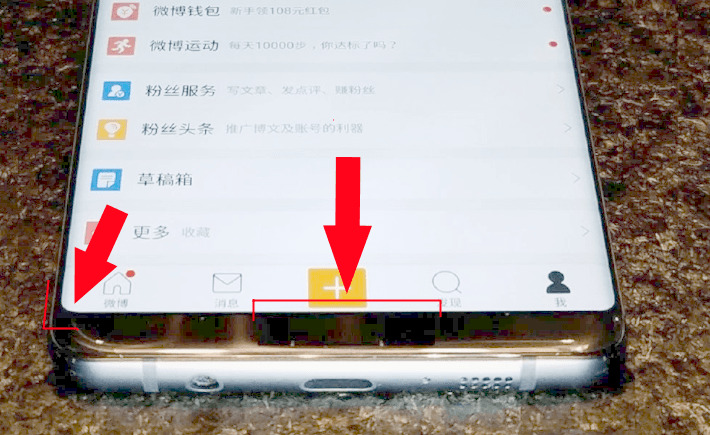 The Samsung Galaxy S8 will be revealed in the weeks after the end of Mobile World Congress 2017. MWC 2017 ends at the beginning of March, and Samsung will likely have the Galaxy S8 available for sale by the end of that month. Below you'll see a collection of Samsung Galaxy S8 articles about the device in question – stay tuned for the rest of the story!