Galaxy S8 pre-orders break Samsung records in Korea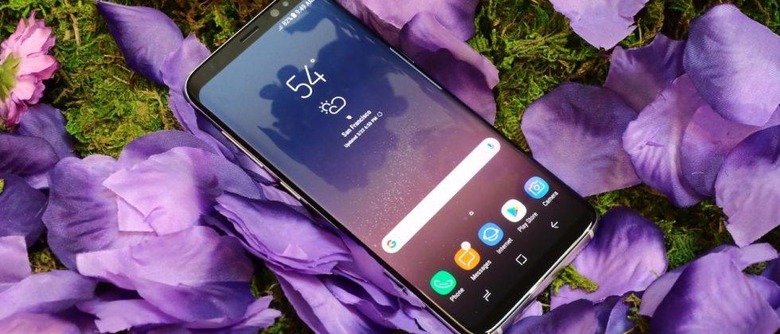 It would seem that consumers in South Korea aren't shying away from the Galaxy S8 because of the Galaxy Note 7 battery debacle. In just two days, Samsung's new flagship phone has managed to hit 550,000 pre-orders in Korea, surpassing the other flagships that came before it.
Moving half a million pre-orders over April 7 and April 8 is impressive on its own, but the Galaxy S8's success becomes even more incredible when you look at the numbers for the Galaxy Note 7 and Galaxy S7. According to Business Korea, the Galaxy Note 7 was Samsung's previous record holder, boasting 400,000 pre-orders.
So, the Galaxy S8 has 150,000 pre-orders on the Note 7, but 550,000 is actually 5.5 times the number of pre-orders for the Galaxy S7. As Business Korea points out, the Galaxy S7 is Samsung's best-selling handset, topping out at 49 million units sold. While it's likely the Galaxy Note 7 would have surpassed that number if production hadn't been stopped, the Galaxy S7 is still the one to beat.
READ MORE: Galaxy S8 and S8+ hands-onAssuming these high pre-order numbers translate into high lifetime sales, the Galaxy S8 shouldn't have any problem doing that. Why is the Galaxy S8 doing so well with pre-orders? The fact that the Note 7 fizzled out as a flagship option likely has something to do with it, but Business Korea also points to the various marketing and promotional campaigns that Samsung has launched with carriers in the country.
We'll see if the Galaxy S8 can become Samsung's most successful handset shortly, as it's scheduled to launch later this month. Given the fact that the Samsung faithful were denied the Note 7, though, we're guessing that the Galaxy S8 won't have much of an issue soaring to the top.
SOURCE: Business Korea