Galaxy S8 Plus tipped with 6-inch display as Samsung plots Note revival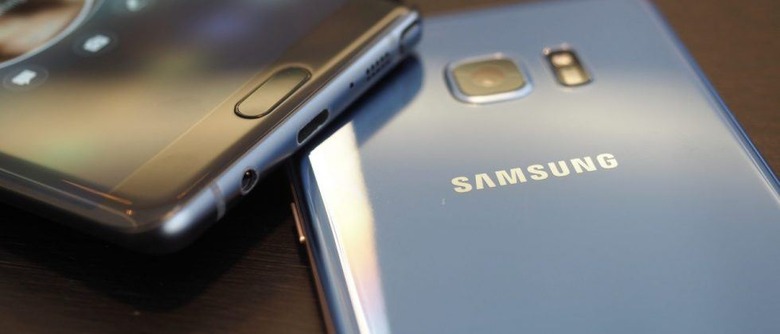 We've already heard plenty of rumors about the Galaxy S8's display, but today a new one is giving us some interesting details. According to Naver, Samsung will again offer two versions of its flagship, but one Galaxy S8 model will come with a 6-inch display. That's a fair bit larger than Galaxy S phones of the past, and even larger than the displays we see on the Galaxy Note.
The display on the standard Galaxy S8 will stay roughly the same as its predecessor, clocking in at 5-inches in size according to SamMobile. For the sake of comparison, the Galaxy S7 had a 5.1-inch display, the larger Galaxy S7 Edge had a 5.5-inch display, and the Galaxy Note 7 had a 5.7-inch display. Should this rumor turn out to be true, then the Galaxy S8 Plus, as it's said to be called, will have a larger display than all of them.
This report also says that Samsung considered using an S-Pen with the Galaxy S8 Plus, but that functionality was dropped from the device. Because of that, Naver expects to see the Galaxy Note brand get a revival of sorts next year. The release schedule would follow the same as previous years, with the Galaxy S8 and Galaxy S8 Plus launching in spring and the Galaxy Note launching in autumn.
It's an interesting rumor to be sure, especially when you consider that the future of the Galaxy Note is unknown at this point. Previous rumors have claimed that Samsung was planning to increase the size of the larger Galaxy S model to compensate for the Galaxy Note 7 being a bust, but if Naver is correct, there may be less of a need for a larger Galaxy S8.
We'll ultimately have to see what Samsung reveals in a few months. Samsung should reveal the Galaxy S8 sometime in early 2017, and current rumors place that reveal anywhere from February to April. Depending on the size of the Galaxy S8 models Samsung chooses to launch, we could gain some insight into the future (or lack thereof) of the Galaxy Note brand.
SOURCE: Naver