Galaxy S8 leaks: we rate all the image rumors so you don't have to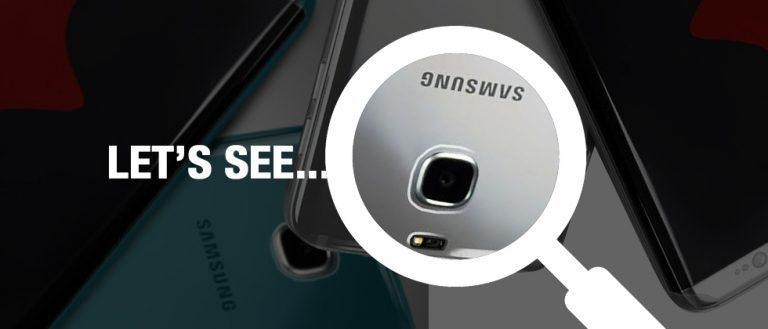 The Samsung Galaxy S8 was the subject of a substantial amount of leaked, crafted, or otherwise falsified photos and renderings in the weeks leading up to its release. Much like the Samsung Galaxy Note 7 and the Galaxy S6 before it, we're going to go ahead and analyze these images, attempting to separate fact from rumor, imagination from reality.
The first set of images you see will be of a device we believe to be making the rounds in accessory-maker circles. This does not mean the device is real – or accurate. It only means that more than one group seems to have taken a liking to the rendering. It might be close enough to the real Samsung Galaxy S8 that cases made with it as a model will fit the real deal – but not necessarily.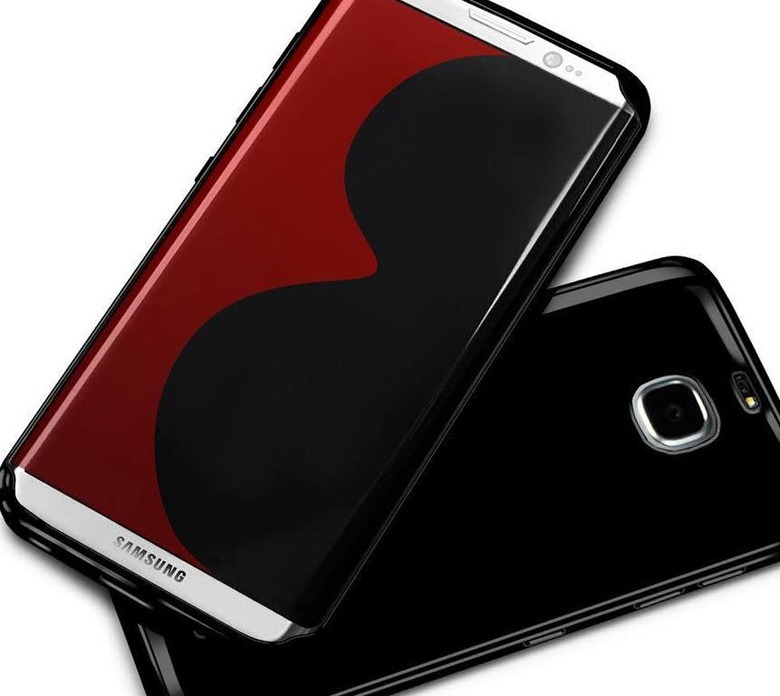 The first couple of renders above come from the case-makers at Olixar. The folks at MobileFun (accessory store selling cases and such from 3rd-party brands) seem to have enough confidence in this brand to post cases made by them well in advance of any official word from Samsung. These are easily some of the nicest renderings so far of a phone which may (or may not be) the Galaxy S8. I rate this set of images a 5/10 – not because they're official by any means, but because they look pretty decent.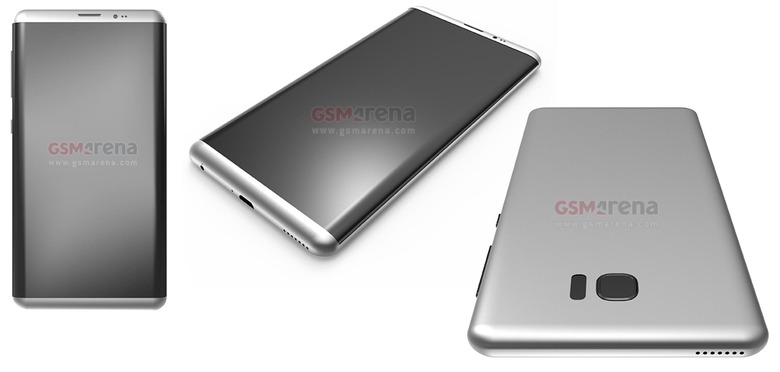 The renders you see above come from GSM Arena where they suggest a case maker has forwarded them on. These renders are crude. They show a device that's not quite been rendered at full quality. These files might be good enough to make a 3D print, but I don't believe they were made by Samsung. I rate this set of images a 3/10 – they look sort of like a phone that might have been designed by Samsung, but they're pretty weak for final renderings, if that's what they're meant to be.
What's shown above and below are video advertisements made by Samsung Display. These ads show some AMOLED display excellence – rendered in its entirety – on a smartphone. This smartphone might be VAGUELY reminiscent of the Samsung Galaxy S8, but don't count on it.
That said, I'd be really excited if the next Samsung Galaxy S smartphone had a flat display like this. Edge displays look awesome, but I'd still rather keep all my information on a single flat plane when it comes down to my main pocketable computer. I rate these videos 10/10 for finality and their official nature – they don't show the Galaxy S8, but they're most certainly made by Samsung.
Next is an empty case that seems to be made for the device we see at the beginning of this article. These images were sent to SlashGear anonymously. It would not be surprising to find that this case did not end up fitting the final product.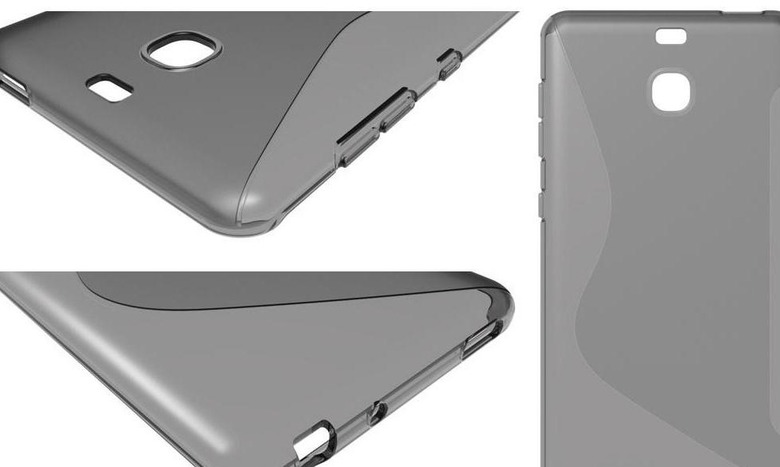 This case is supposed to be full, of course. This company decided not to reveal the rendering they used – but we're still pretty confident they used the same rendering as shown above. Watch this clip from The Fifth Element to see our first reaction whenever we see an empty case. I rate this set of images 2/10 because they didn't ask about the little red button on the bottom of the gun, so to speak.
The gold phone you see here – looking very much like a photo indeed – comes from a microblogger. Have a peek at our first article on this image and find that the image is likely falsified. This The Samsung logo seems to be too 3D for a real machine, and the display a bit too dark on the edges. It's odd, one way or the other. The gold image I rate 4/10 because it does indeed look like a real photo, though not necessarily of a final Samsung Galaxy S8.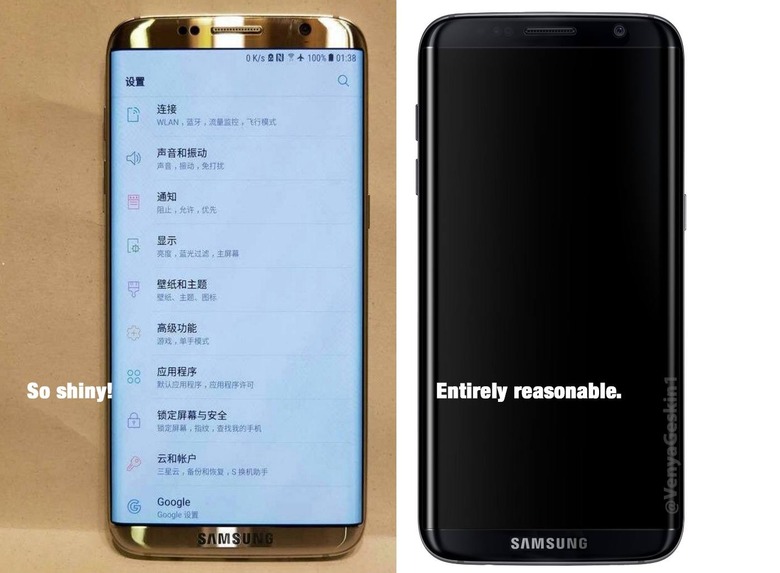 The phone on the right was made by the industrial designer / renderer artist Veniamin Geskin. As we discussed in our comparison with the iPhone analysis feature, the rendering looks a lot more reasonable than the image it was based on. This is the power of a very good designer. If they know what we're looking for, they can create something that looks very, very real. I rate this image 7/10 – not because it's actually an official image of the Galaxy S8, but because it's so good, it'll fool most of your average onlookers.
The most recent round of images to be distributed by a case-maker come from Ghostek. These images show what appears to be a case which prepares for the eventuality of the fingerprint scanner / LED flash array shown at the head of this article – and yet... They do not seem to have the rendering which shows the array itself. This is very strange.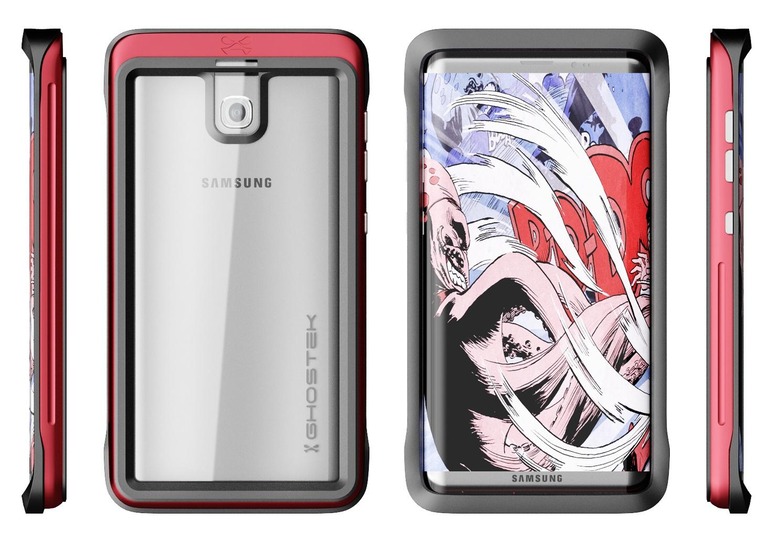 From these images we can reach two possible conclusions. One – the Galaxy S8 could be leaked already, coming as a very thin device with two "Edges" where the display runs down the side of the phone. The back would have a relatively small-looking camera array and the Samsung logo would appear on the front and the back with different letter spacing.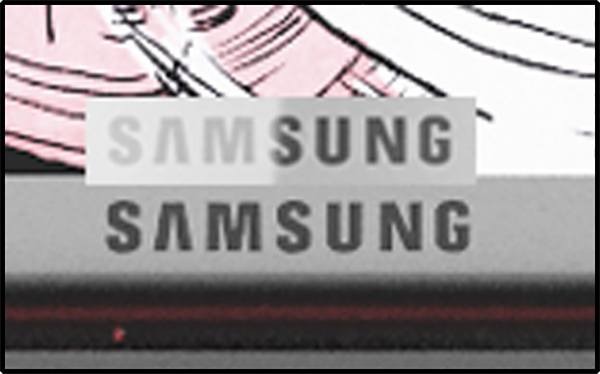 But a graphic designer should know better. I rate this leak a 2/10 because I cannot stand it when the letters are haywire. Even when the letters are just a LITTLE bit haywire, I feel like jabbing my eyes out with forks.
If Samsung really wanted to send out case renderings to case-makers, especially if they were going to introduce something so new in the way they place their logo, they'd be smarter to block the logo out entirely. HERE is where the logo will go, manufacturers, we'll let you see it when the time is right.
But they didn't, and Samsung's playing this hand close to their heart. This release isn't going to be leaked the same way previous devices were. Samsung isn't going to profit in a mega-massive way from accessory-makers this time around. We'll see the real Galaxy S8 some time near the end of February or in early April. Until then – courage!