Galaxy S8 specs teased by renders: Our iPhone 7 analysis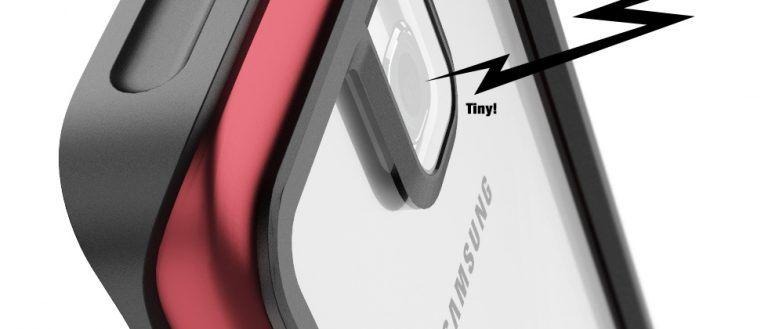 The Samsung Galaxy S8 has been "leaked" by several sources this week, including one case-maker looking for fame and a 3D designer using rumors as sources. While a few years ago we'd have had to have dismissed these scraps of information as false without further confirmation, the leak game has become so extremely large, so taffy-pulled across a diverse range of odd sources, we have no choice but to take a peek. That said, even a glimpse of a set of renders – such as these – give us some idea of what the public is looking for in the next Samsung Galaxy S smartphone, regardless of their source.
This year the Galaxy S8's most interesting source for information – visual information – has to be Veniamin Geskin. Using unnamed sources – likely case-makers and early-look accessory manufacturer specs – Geskin has created a series of renderings of the Samsung Galaxy S8. Below you'll see a "photo" that was "leaked" last week on the left, and on the right you'll see a rendering done by Geskin based on the gold version on the left.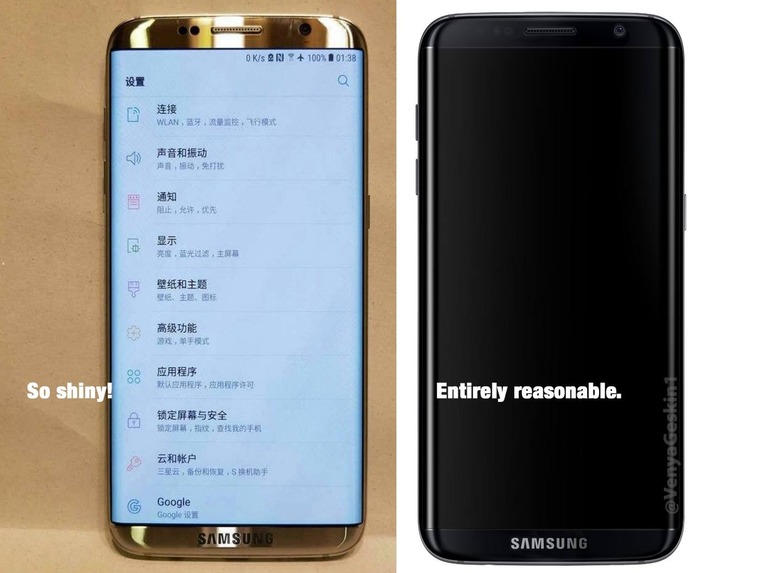 While the version on the left leaves a sour taste in my mouth due to the extra-shiny gold and the seemingly-3D text, the right rendering looks downright reasonable. This is a smartphone Samsung could very well be making right this minute. Past renderings didn't allow the Samsung logo below the display enough breathing room – this one does.
This new version of the Samsung Galaxy S8 seems to have made one major distinction VS past Galaxy S devices. I'm speaking, of course, about the complete removal of the front-facing physical home button. This would be the first time Samsung released a hero smartphone without said button in either the Galaxy S or Galaxy Note line – and indeed one of the biggest differentiators from the iPhone since the release of the "Edge" display.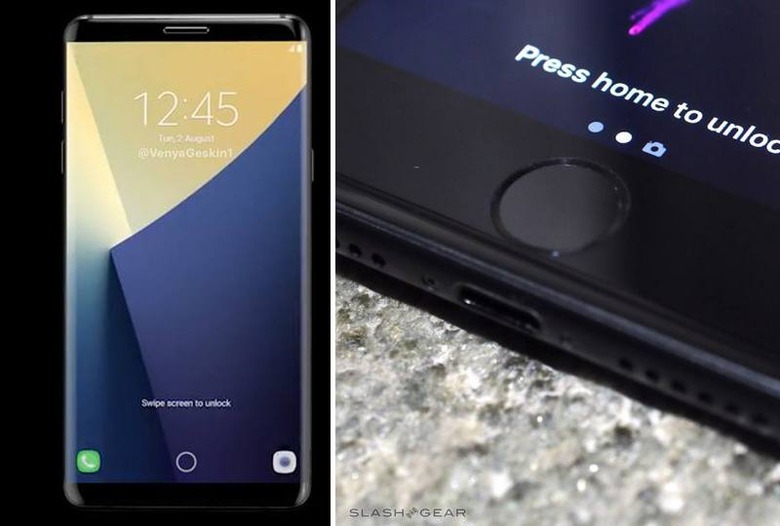 Based on the hypothetical "Wish" rendering presented (above) by Geskin, the Galaxy S8 wouldn't look half bad without a home button. It'd also look pretty gosh-darned sleek without the Samsung logo at all. And imagine our surprise when, several weeks into these concept renders being made by various sources, it seems more reasonable to dismiss any headphone jack than to have one.
As discovered by BGR, the case-laden rendering you're seeing above and below come from Ghostek and show what they (also) suggest is the Galaxy S8. You'll notice the absence of at least one important element here – any obvious appearance of a fingerprint scanner. There also does not appear to be a back-facing LED flash or any sort of set of back-facing sensors. Up front everything seems generally in order compared to previous leaks.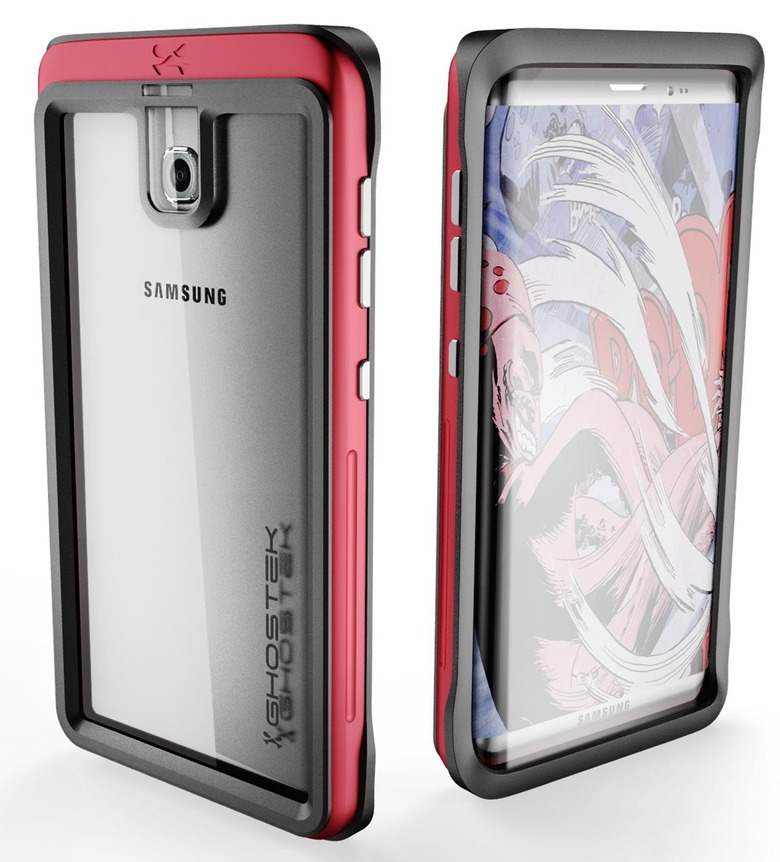 It's odd that the Galaxy S8 would have no obvious place for a fingerprint scanner or an LED flash. Odd enough that I find it likely that Samsung has done such a great job in keeping their design secret so far, we've not yet seen a completely accurate render. That's a tall task indeed.
As long as we're looking at cases, heed this: if you happen to buy a smartphone with a curved-edge display, please consider buying a case that doesn't dismiss this feature entirely. That curve isn't just there for looks, it changes the way the smartphone is used and experienced. If you have no choice but to get a device with a curved-edge display and you'd rather go flat, then by all means, use a case to make it so!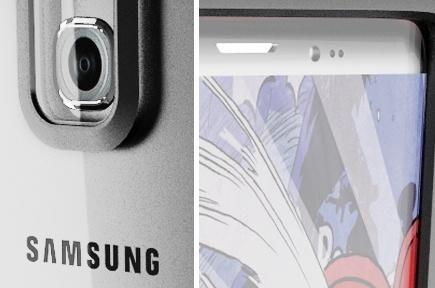 As I mentioned earlier this week in another article about the Galaxy S8, I believe this will be a turning point for the industry in one specific arena. That is, now that the iPhone no longer appears with a headphone jack, it's up to Samsung to either follow along with the trend, or to stay firm and keep the hardware. The rest of the Android smartphone universe will look to Samsung for confirmation or denial of Apple's move for the future of the headphones industry.
The Samsung Galaxy S8 has been tipped to be coming to the United States somewhere near the middle of April. The most recent leak of dates suggests that April 18th, 2017 will be the date to look for. The Samsung event where the smartphone is revealed and detailed by Samsung in full should happen either at MWC 2017 (at the tail end of February) or later in March.