Galaxy S8 confirmed to have Bixby, to have 3D Touch home button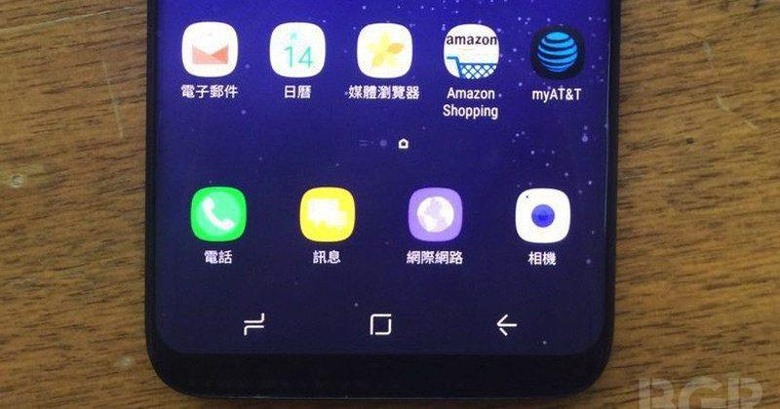 Much of the recent leaks for the Samsung Galaxy S8 have mostly focused on its design, which isn't exactly out of the ordinary since it is what the user will see and hold all the time. Because of that, one of the earliest leaked features for the smartphone has seemingly taken a backseat. It's been a while since we last heard about Samsung's personal assistant named "Bixby" but now that silence has been broken. Keen-eyed sleuths have unearthed evidence buried beneath the legalese of Samsung Italy's privacy document that the Galaxy S8 will, indeed, have this voice-activated assistant.
OK, the privacy document actually applies to all Samsung's mobile devices, but considering the timing of the addition of that piece, it could only mean that Bixby will indeed debut with the upcoming Galaxy S8 and Galaxy S8+. Or at least that's the hope, as manufacturers can definitely pull the plug on some features at the last minute.
The one and only mention of Bixby falls under the voice services section of the privacy statement. It doesn't mention much of Bixby's functions other than allowing users to control all operations of their smartphones. Most personal assistants, or even Samsung's older S Voice feature, have limited capability in that regard, so it will be interesting to see just how much power Bixby really has.

The personal assistant technology has been developed by Viv Labs, which Samsung acquired last year. Viv, in turn, was founded by the original co-creator of Apple's Siri. Bixby is also expected to feature object recognition via the Galaxy S8's camera. There is even a dedicated side button to activate Bixby without saying a word.
Samsung was recently reported to be working on a 3D Touch OLED screen for the iPhone 8, once again showing the amusing dynamics between the two rivals. That technology, however, won't be for Apple's benefit alone. Part of that 3D Touch OLED is also expected to be used on the Galaxy S8, specifically on the on-screen home button, giving it a bit more functionality to make up for the loss of a fingerprint scanner on that side. A full 3D Touch screen is then expected to debut in the Galaxy Note 8 later this year.
VIA: Galaxy Club