Galaxy S7 has a moisture charging block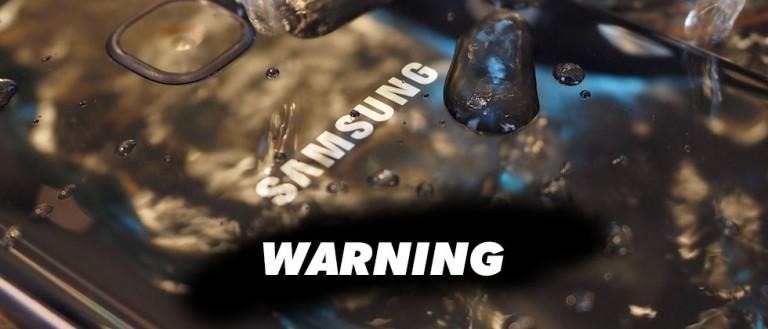 We may receive a commission on purchases made from links.
This week the first Samsung Galaxy S7 units appear to be arriving in the hands of consumers, and with them, oddities. The first strange item to pop up involves the device's water resistance and charging. When the device is submerged in water, it can do things like snap photos and – more importantly – survive the dip. But then there's the charging. If you head out to charge your device up too soon after dunking the unit in water, the Galaxy S7 will say "no way."
If the user – you – attempts to charge the Galaxy S7 or the Galaxy S7 Edge up too soon after it's been dunked in water, Samsung will let you know. It won't charge. As it well shouldn't.
It is a safeguard.
While the possibility that you'd get shocked due to water being in a charging port while you're charging, the threat is there. As such, Samsung has taken all precautions.
SEE: Galaxy S7 up close and personal (hands-on)
According to the folks at XDA Developers, Samsung may have made this sensor so extremely sensitive that using a 3rd-party charging cord that's not up to spec could result in the same message.
"Moisture detected in charging port..."
According to Samsung's official user guide for the Samsung Galaxy S7 Edge:
"If you charge the device while the multipurpose jack is wet, the device may be damaged. Thoroughly dry the multipurpose jack before charging the device."
This full guide can be found at Samsung's download center.
Meanwhile you should be aware that the Samsung Galaxy S7 – and the Galaxy S7 Edge – are not entirely waterproof.
They're water resistant.
The following is included in the Galaxy S7 and Edge user guides:
"Your device has been tested in a controlled environment and certified to be water and dust-resistant in specific situations (meets requirements of classification IP68 as described by the international standard IEC 60529-Degrees of Protection provided by Enclosures [IP Code]; test conditions: 15-35°C, 86-106 kPa, 1.5 metre, 30 minutes). Despite this classification, it is still possible for your device to be damaged in certain situations."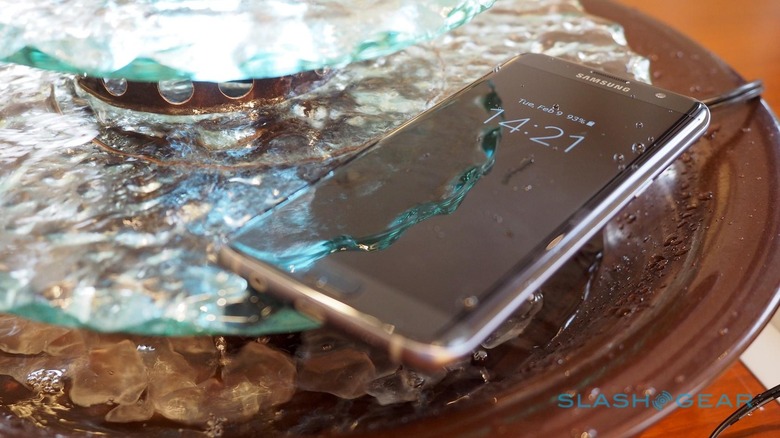 As for those 3rd-party chargers, as always – in every user guide for every phone ever, essentially – the Galaxy S7 and Edge's guides contain the following warning:
"Use only Samsung-approved chargers, batteries, and cables. Unapproved chargers or cables can cause the battery to explode or damage the device."
While you can dunk the device in water and take a photo or two, Samsung warns that "the touchscreen and other features may not work properly if the device is used in water." So don't be too surprised if damage ends up being done.
Use caution. Don't be foolish. Don't leave your smartphone in your toilet overnight.