Galaxy S6: what we've heard (and want to see) ahead of MWC 2015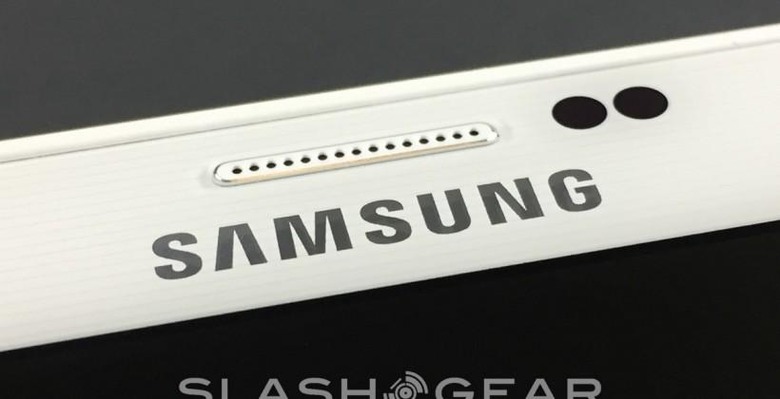 Now that we've had a good look at what the Galaxy S6 from Samsung might end up looking like, we're starting to wonder what the device will be as a whole. Is it really going to have those ultra-slim bezels we saw in the leaked pic, or was that a really good fake? Do the benchmarks hint at the real internals, or just some basic test specs? We don't know, and likely won't until MWC when Samsung is expected to roll the phone out, but it's looking good, Samsung fans.
Aesthetically, we like what we see with the leaked device from earlier today. It's a lot more LG with those slim bezels, but we don't see any buttons on the side. That makes me doubt it's a finished product, but we're holding out hope. The overall look is typical of Samsung; not too busy, with a home button and stagnant soft keys.
The screen is believed to be about 5.2-inches, and sport a QuadHD resolution of 2560 x 1440. A 16-megapixel camera is believed to be included, with 4K shooting capabilities and OIS. We've also heard of a 20-megapixel cam. A 5-megapixel shooter is your selfie-taker.
The new Snapdragon 810 is likely included, with an Exynos 7420 making a home outside the US. Both are 64-bit chipsets.
We are also hearing the device will have 3GB RAM, and options of 32, 64, or 128GB memory internally. A microSD slot is also said to be on-board, with support for up to an additional 128GB.
If those are the specs, we're fine with that. It's iterative, but solid. What else do we want from the Galaxy S6?
A totally refined TouchWiz, or the lack thereof. TouchWiz is dated, clumsy, and unnecessary. Samsung has improved it over time, but they need to go a lot further with it or trash it ad hoc. We've heard rumblings their 'Project Zero' is in place for a slimmer version of TouchWiz, so we're hopeful they"ll do just that.
Finally, we doubt we'll have to wait long for a Galaxy S6, since it will probably debut at MWC in Spain. That event takes place in February, so expect more leaks and rumors leading up to then!