Galaxy S6 details tipped with prototype appearance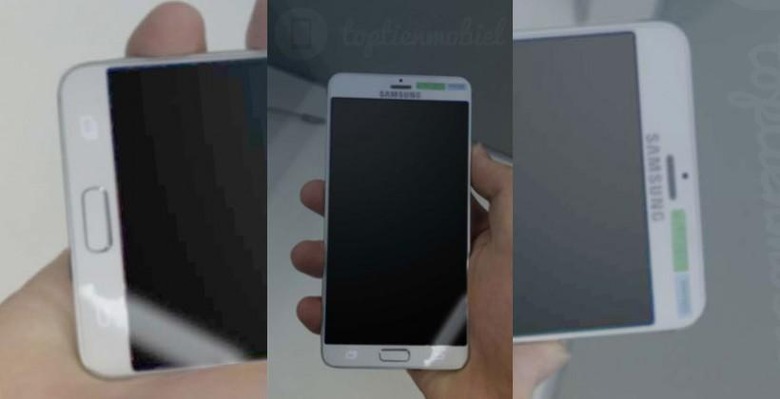 What you're about to see might very well be the first appearance of the Samsung Galaxy S6. This device has been tipped to be the new "project zero" for the company, meaning they're attempting to bring their top-selling line through a new door to re-bolster sales. What this prototype image suggests is that they will indeed be releasing such a device – not exactly in looks, but with functionality. And with just about as close to an "edge-to-edge" screen as the company has ever produced.
In the upper right, as die Top Mobiel site suggests, you'll find a couple of stickers that indicate this is, indeed, a prototype device. If this is a real Samsung prototype, it's possible this isn't the finalized design.
In fact if it is a prototype, that means it DEFINITELY isn't the final design. Even if it IS a prototype, it's likely Samsung wouldn't keep their logo off-center at the top of the device. It's also likely they wouldn't release a device with no space whatsoever for a carrier logo – unless this is part of their "project zero" strategy.
Update: – as pointed out by NoWhereElse, the original photo (that this one was faked from) – can be found here.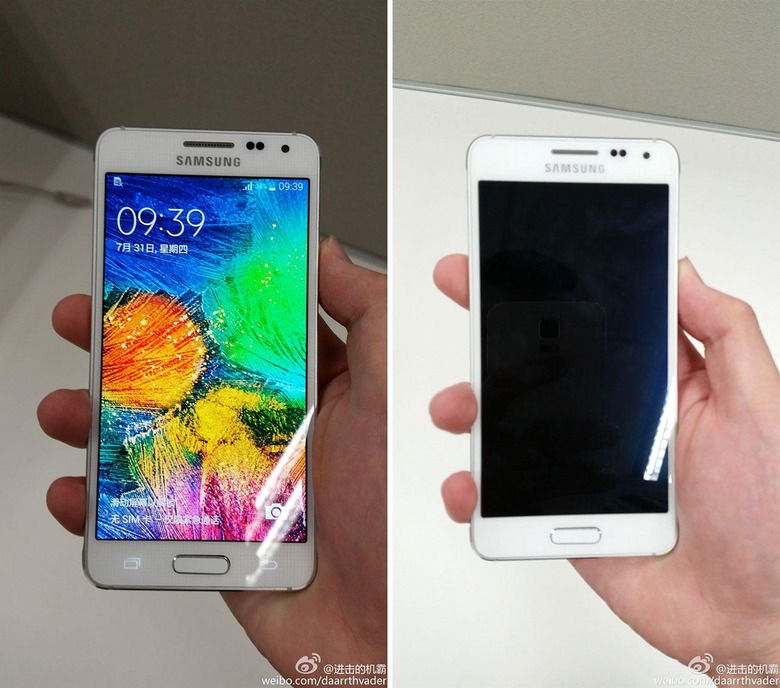 Display: 5.2-inch 2560 x 1440 (QuadHD, aka 2K)
Camera (back): 16-megapixel, OIS, 4K recording
Camera (front): 5-megapixel
Processor: Qualcomm Snapdragon 810 inside USA, Exynos 7420 outside – both 64-bit
OS: Android 5.0 Lollipop
Storage: 32, 64, 128GB internal
Micro-SD: 128GB microSD/SDHC slot
Above you'll see a collection of specifications as collected over the past several weeks through a variety of leaks and/or rumors. These specs are in no way confirmed, nor have they been shared (on purpose) by Samsung.
Below you'll see the rumored code-name for this device as well as the code names for the past several Samsung releases.
Project J (Galaxy S4)
Project H (Galaxy Note 3)
Project K (Galaxy S5)
Project T (Galaxy Note 4)
Project 0 (Galaxy S6)
The final design for the Samsung Galaxy S6 will likely be shown at Mobile World Congress 2015 in Barcelona, Spain. That'll be one year after their reveal of the Samsung Galaxy S5, and prime time (and place) to launch a hero phone that'll be able to take on the masses.