Galaxy S6 details begin to flow: here be (Snap)dragons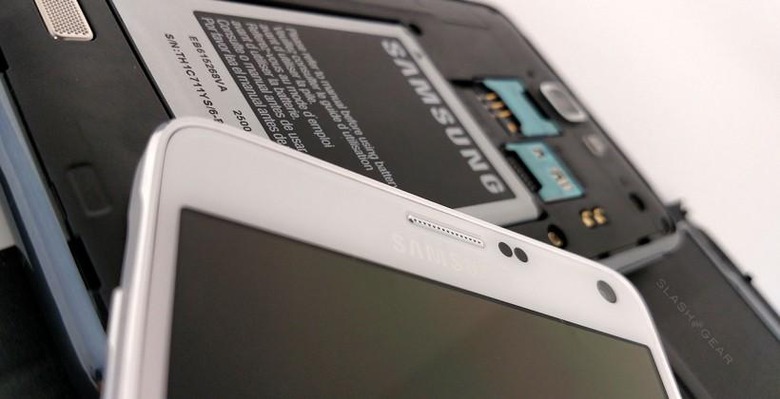 The Samsung Galaxy S6 has been tapped as a turnaround point for the company. They've reached a point where their line of smartphones is popular, but not quite popular enough that they don't need to shake up the industry with a new lead – either an entirely new physical design or something late-breaking under the hood. What you'll find with the Samsung Galaxy S6 isn't another one in a line of devices that look like the design language born of the Galaxy S III. Instead you'll find Samsung bringing Project Zero forward with a new face AND mind.
All the way back in January, Toshiba announced that they and Qualcomm would be introducing UFS 2.0 solutions inside the year. They spoke about this implementation at CES 2014, suggesting that the standard for smartphones, eMMC flash storage, would be on its way out soon.
Surprise! They did indeed implement new UFS technology in the Qualcomm Snapdragon 805 processor. There you'll find UFS Gear2 2L eMMC 5.0 SATA3 SD 3.0 (UHS-I).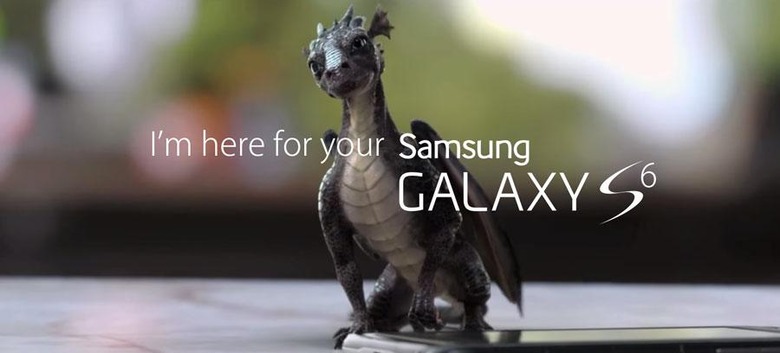 Back in January, Qualcomm suggested that UFS will be released on high-end smartphones and tablets.
According to ET News, Samsung Electronics will be bringing "the super phone competition" with UFS to their next flagship model. This same report suggests Samsung, Toshiba, and SK Hynix are all bringing on this next generation of NAND flash technology soon, and that both Samsung and Xiaomi will bring UFS 2.0 to the market with their next flagship phones.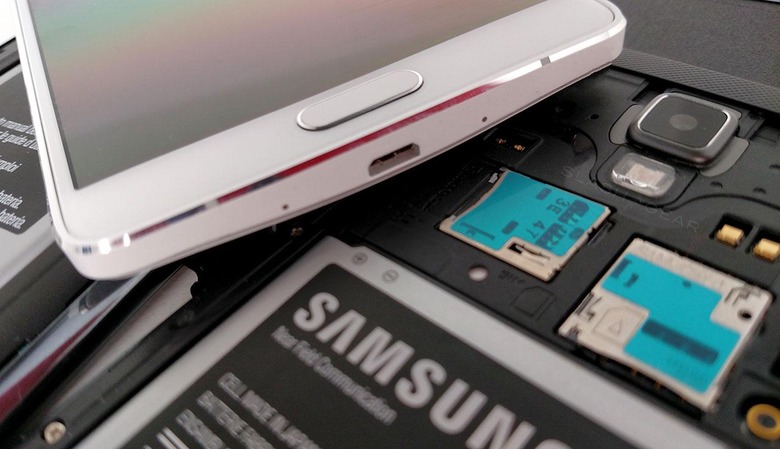 It's also been rumored that Apple will seek to employ this next-generation solution as eMMC reaches its limits.
What this means for the Galaxy S6 is the potential for double or quadruple the performance of previous models, at first. This is UFS 2.0 vs the best eMMC had to offer with eMMC 5.0.
Meanwhile the Samsung Galaxy S6 has been rumored to bring the following specifications to market early next year. These specifications are not confirmed in any way, and are the combined listing of tips from several sources over the past few weeks.
Display: ?-inch 2560 x 1440 (QuadHD, aka 2K)Camera (back): 16-megapixel, OIS, 4K recordingCamera (front): 5-megapixelProcessor: Qualcomm Snapdragon 810 inside USA, Exynos 7420 outside – both 64-bit, UFS 2.0 NAND Flash memoryOS: Android 5.0 LollipopStorage: 32, 64, 128GB internalMicro-SD: 128GB microSD/SDHC slot
Have a peek at the Samsung Galaxy S6 timeline below and see what else we've discovered over the past few weeks. This device may well be the rebirth of excitement at Samsung, from the insides on outward.