Galaxy S20 leaked by Samsung itself, 5G unconfirmed but likely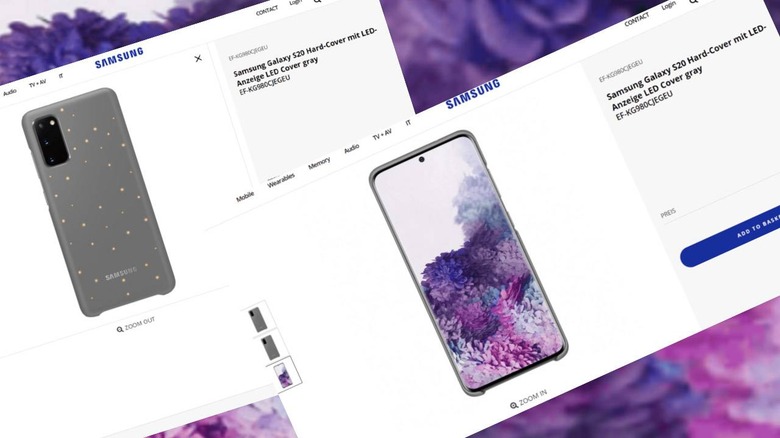 Samsung's official accessory page in Germany leaked a few looks at the Samsung Galaxy S20 on Tuesday, February 4, 2020. The leak suggested that the standard model Samsung Galaxy S20 would have a centered, circular punch-hole camera up front (in a fullscreen "Infinity" panel) and a set of several cameras at its back. This view confirms a lot of what we've previously reported via leaks and insider tips.
Samsung's already revealed their reservation system for the Samsung Galaxy S20. Still missing is confirmation that 5G is, indeed, part of the equation. Given Samsung's devotion to "UNLOCK THE FUTURE" with 5G promotional materials and their last two major phone releases rolling with 5G (Galaxy Note 10 and Galaxy S10 5G), chances are pretty good the Galaxy S20 will have 5G as well.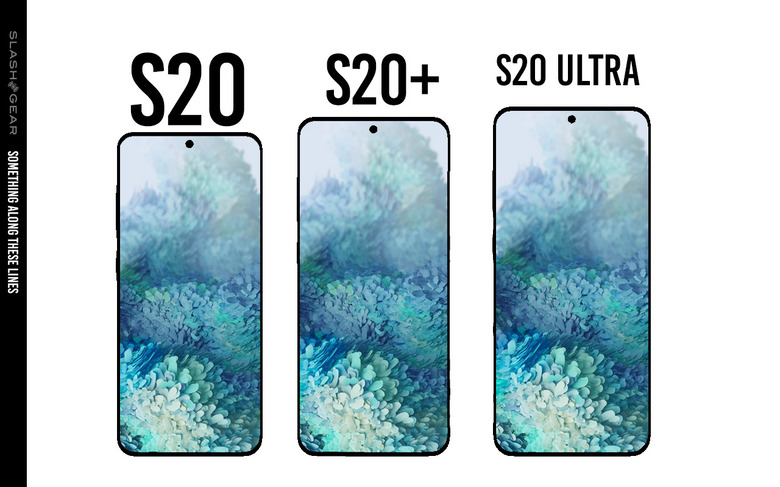 Insider tips and rumors give a pretty decent set of clues for the 5G release as well. The Samsung Galaxy S20, S20+, and S20 Ultra will all quite likely have 5G connectivity – depending on region of release. Some regions simply do not have enough 5G mobile data coverage to justify the extra cost of a device that would be able to connect.
The device we're seeing in the leak today is the smallest of the Samsung Galaxy S20 units. Earlier leaks suggested that we'd see a Samsung Galaxy S20, S20+, and S20 Ultra with 6.2, 6.7, and 6.9-inch displays respectively.
It is via WinFuture that we've gotten this peek of the Samsung Galaxy S20 from Samsung's perspective. It doesn't get a whole lot more official than this – barring the actual release event and eventual sales of said device. We're just one week out from the official event at which the Samsung Galaxy S20 family of devices will be revealed in full – that'll be on February 11, 2020 – we'll be there live in effect, with hands-on looks and photos and videos and all that good stuff – stay tuned!