Next year Samsung's set to release a Galaxy S10, and another Galaxy S10, and yet another Galaxy S10. Three different versions of the same device, all with different specifications. Unlike Apple, Samsung will be splitting their three smartphones up into two groups – flat and curved. The Infinity Display will be given to the two more extravagant devices, and the traditional flat display will be given to the least of these. I think Samsung is in for a surprise at the hands of flat display lovers around the world.
Dependent in a big way on the price difference between the Galaxy S10 Lite (or whatever they'll call it) and the more expensive Galaxy S10 and S10 Plus (or Max?), the least of these will sell best. I'm not CERTAIN on that, but based on the idea that Samsung's moving backward with its tech in that one way – what other way could this release possibly go?
Let's put it this way: If you had the choice between the following three devices, what would you decide? Assuming you had to pay all at once and you had approximately $1100 USD in your pocket (because you're insane and you carry that much cash at once.) You had the choice of the following three devices, and you've not eaten lunch or supper yet today.

NOTE: The following specifications and prices are based on rumors and anonymous tips from insiders close to the subject matter at hand. The Galaxy S10 and its brethren (of which there may be more than 2) will likely appear for the first time at a Samsung event just before MWC 2019 – that'll be around February 24th, 2019. If that proves true, the release date for the lot will likely be around March 15th – but we'll see!.
Three Galaxy S10 models
1. Galaxy S10R (Retro) $750
2. Galaxy S10 $1000
3. Galaxy S10 Max $1100
1. 5.8-inch display, flat, side-mounted fingerprint reader, 4G modem
2. 5.8-inch display, curved edges, under-display fingerprint reader, 5G modem
3. 6.4-inch display, curved edges, under-display fingerprint reader, 5G modem
SEE TOO: Galaxy S10 might have another sibling
Would the 5G modem be worth the extra cash? How about if there's no chance you'll be using 5G connectivity in the next two years – then would this be a question of display flatness? What if the cameras in the two more expensive models were ever-so-slightly more impressive?
The differences between the three, for me, would largely sit in the $250 for a nice lunch and dinner. Especially since I've found no sufficient reason why I need an Infinity Display (curved edge display) in the last several years. I thought the Samsung Galaxy Note Edge was a neat idea, but I'd have been satisfied with the trend ending there.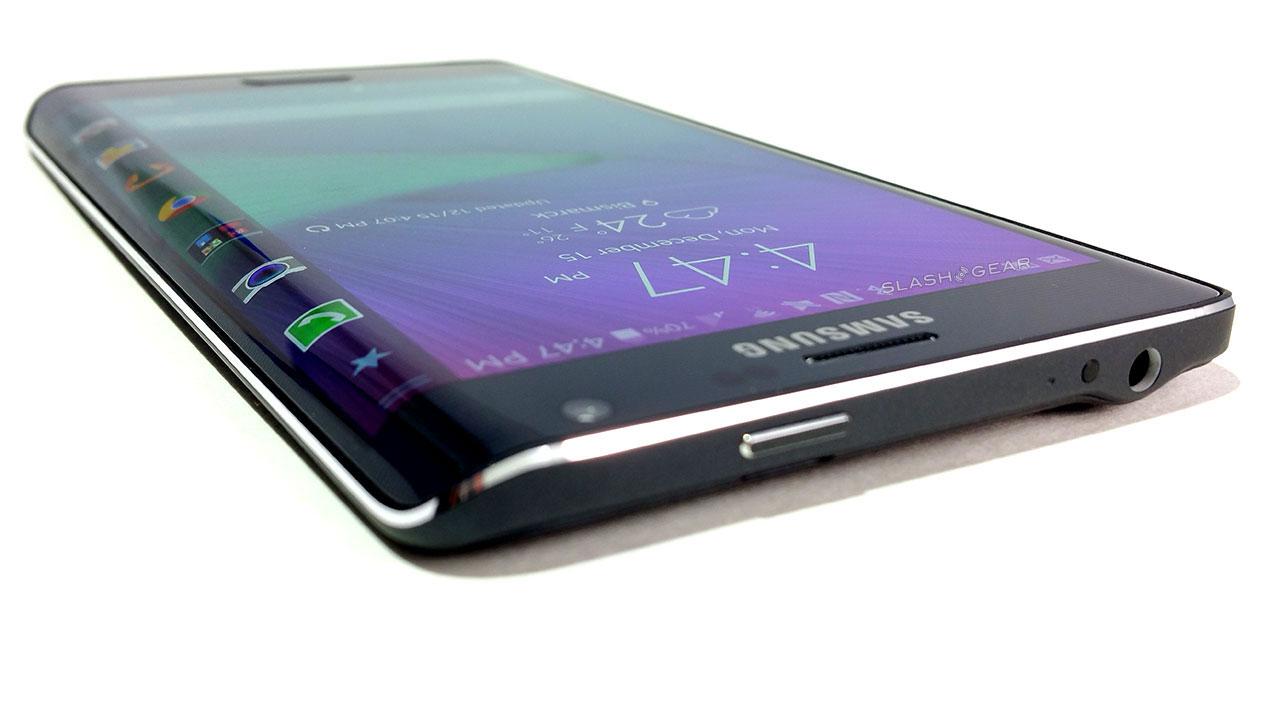 If Samsung finds that they sell a whole lot of Galaxy S10 Retro (or whatever they end up calling it) and not so many Galaxy S10, they might well want to consider flattening out their future, too. Cross your fingers for a flatter Galaxy Note 10, too!