Galaxy S10 event: All the Samsung devices we expect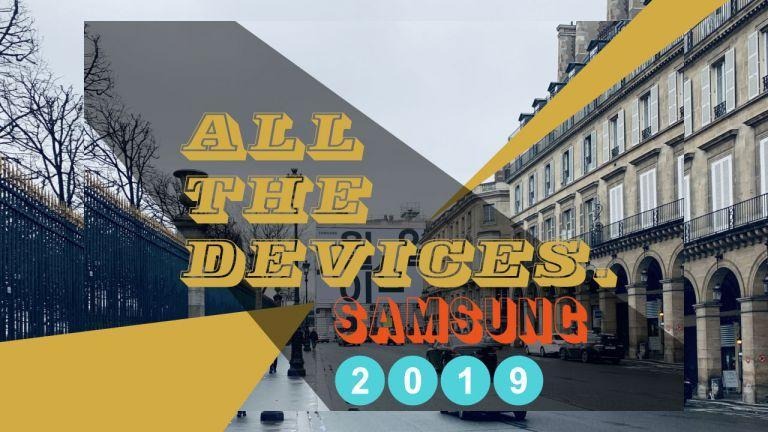 The Samsung Galaxy S10 event coming up in February will have more than just a few smartphones on its roster. Today we're taking a look at the a tablet, a pair of wearables, three Galaxy S10 smartphone models, a pair of earbuds, and a foldable display device. These devices will likely be shown throughout the event's keynote address, the primary focus of which will be the Samsung Galaxy S10 family.
Samsung Galaxy View 2 tablet
The oversized Galaxy tablet game is afoot! Tipped back in August of 2018, the second edition of this tablet might well be shown for the first time at the February 20th event. You can learn about this 2nd-generation mega-tablet and watch out – it's gonna be another BIG one. Think 17.5-inch display, sort of big.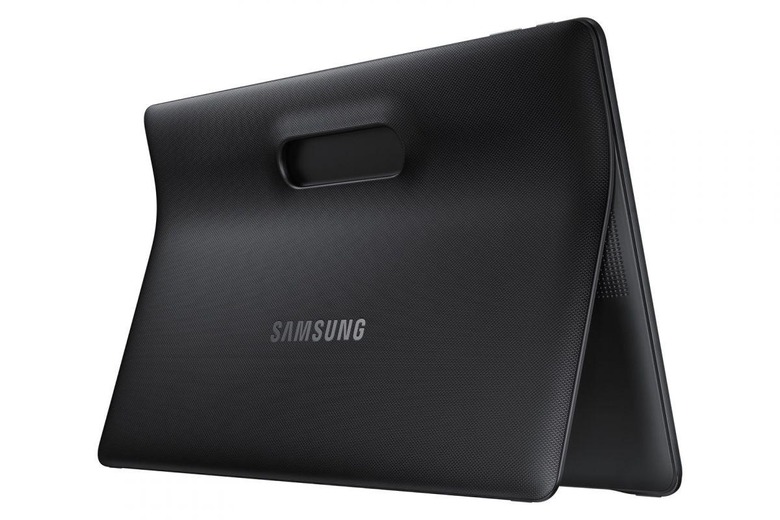 This latest tip comes from Geekbench, where a very recent benchmark result suggested the Samsung SM-T927A Galaxy View 2 had a single-core score of 1200 and a multi-core score of 3987. It's suggested that this machine has a 1.59Ghz octa-core Exynos 7885 processor processor with 3GB RAM under the hood – not too hard, not too soft.
Galaxy IconX Earbuds 2019
Bluetooth SIG certification this week pointed toward a Samsung Galaxy IconX 2019 set of earbuds. Those would be like the 2018 Samsung Gear IconX, but better, somehow or another. Maybe they'll come in green, this time? Something like that.
Samsung Gear Fit E
The Samsung Gear Fit E appeared in Bluetooth SIG certification this week, just in time for the February event and a likely March release date. This device, according to The Leaker this week has model code SM-R375 and will probably be successor to the Galaxy Fit 2 and Galaxy Fit 2 Pro. As the "E" in the name implies, this device will probably be paired with the Samsung Galaxy S10E, aimed at the slightly lower-cost tier currently dominated by super-sport wearables.
Samsung Galaxy Fit Active 2019
The difference between a Galaxy Fit Active and a Gear Fit E will be largely in the display size. Both will be aimed at tracking sports activity and health and such – both will be released as best buddies for the Galaxy S10 family of smartphones.
Samsung Galaxy S10
The Samsung Galaxy S10 might well be one of the most leaked and over-leaked smartphones of all time. This device appeared in full-on all-sides photos this week along with its colleagues, the Galaxy S10E and the Galaxy S10 Plus. The Galaxy S10 will likely have an in-display fingerprint reader, a hole in its display for a front-facing camera, and a very large display – second only to the Galaxy S10 Plus. Have a peek at the timeline below for more exacting (still leaked) specifications.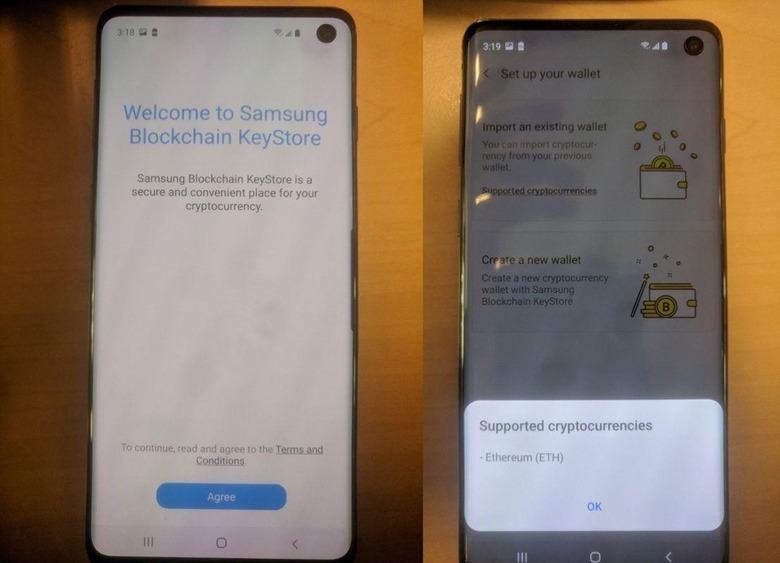 Samsung Galaxy S10 Plus
The Galaxy S10 Plus will have very, very similar specifications to the Galaxy S10, but it'll have a larger display and two front-facing cameras instead of one. This device will have a slightly more pill-shaped hole in its front-facing display for these cameras. Otherwise the phone will be very similar to its slightly smaller brethren.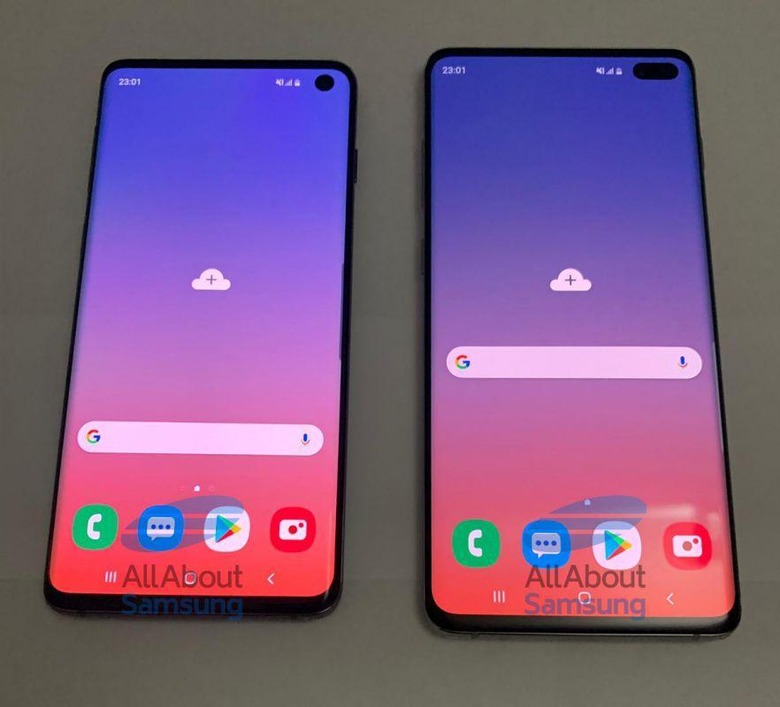 Samsung Galaxy S10E
This is the most interesting device in the bunch, if you ask me. This device won't have the same cascading left and right-hand side display glass as the Galaxy S10 and Plus, it'll be flat. Flat, I tell you! Flat as a Galaxy S8, like some sort of neanderthal monster of the past. It'll be very beautiful, too – what with it's ideally-shaped screen and compact frame. It's still not entirely clear what "E" stands for, but this will be the most affordable device of the Galaxy S10 family.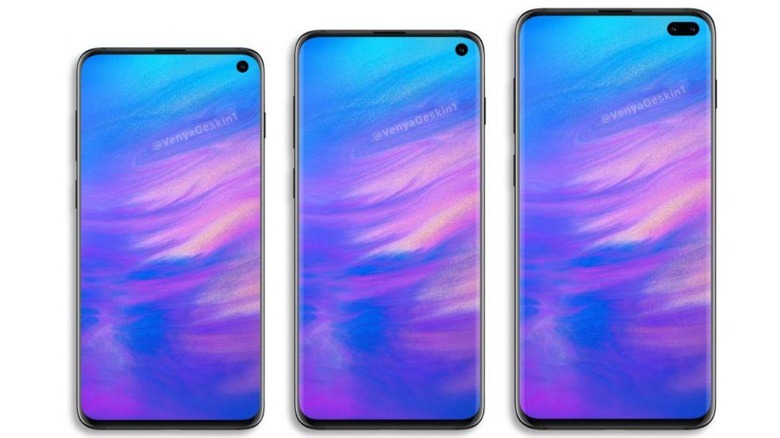 Samsung Galaxy Fold
The foldable display-toting Samsung device here will be teased, if not shown in its entirety. Samsung already showed the display back at their most recent developer conference in late 2018, now it's time to show a bit more body. The Galaxy Fold (or whatever it'll be called) will be released first in South Korea and/or China, more than likely, with 5G data availability right out the gate. There'll be additional availability of different versions of this device throughout 2019.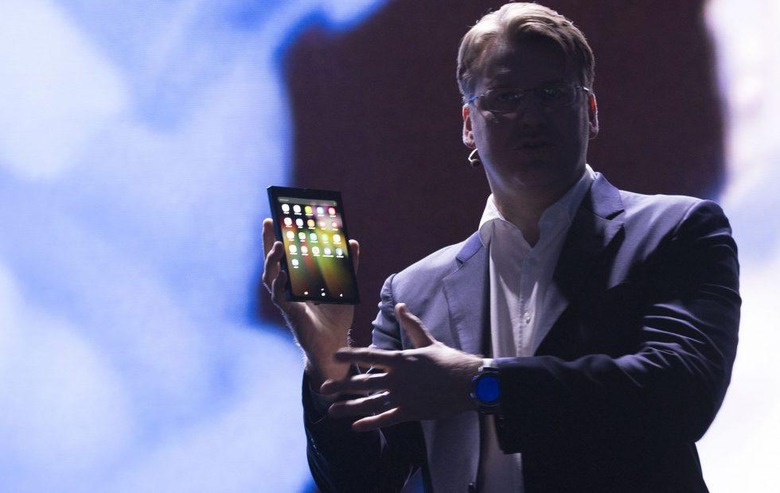 Event Details
The Samsung event – Unpacked, as it were – will take place on February 20th, 2019. We'll be watching, covering, and attending said event, so we'll have all the up-close and hands-on action you could ask for. Stick around the SlashGear frontpage for more, day-of, and beyond – for our big reviews of the whole bunch!