Galaxy S10 camera specs leak with a triple surprise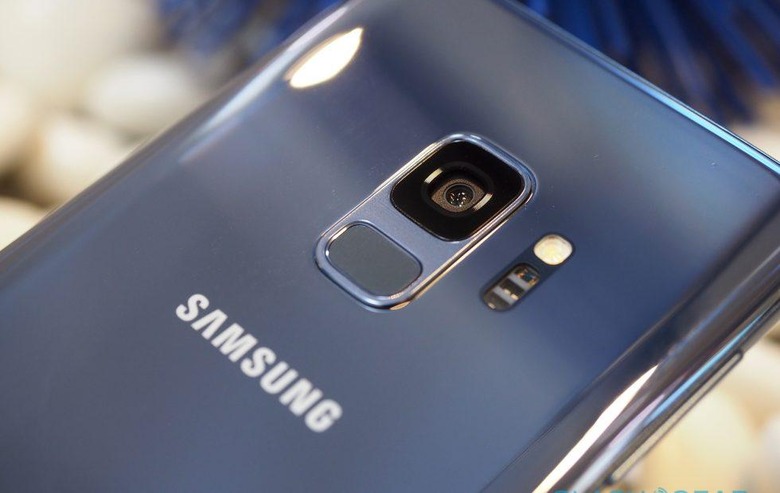 Though the Galaxy S10 won't be here for months, we've already heard a number of rumors about the device. A few of these rumors have centered around the improvements Samsung will make to the rear-facing camera. If a new report is to be believed, then those improvements should be significant.
Twitter leaker bang_gogo_ has shared an interesting table that possibly lists the specifications for the Galaxy S10's camera. There isn't any identifying information to prove that this is the Galaxy S10 we're talking about, as the device is only identified as "Beyond." Still, is this is the Galaxy S10, then it looks like we're in for a triple camera set up.
Triple camera arrays are becoming more and more common in new phones. LG's incoming incoming V40 has five cameras split between the front and back, while Samsung's recently-launched Galaxy A7 is the first phone from the manufacturer to feature three rear-facing lenses. With the Galaxy A7 leading the charge on triple camera phones for Samsung, it isn't hard to believe that the Galaxy S10 – likely Samsung's biggest phone release of 2019 – will follow suit.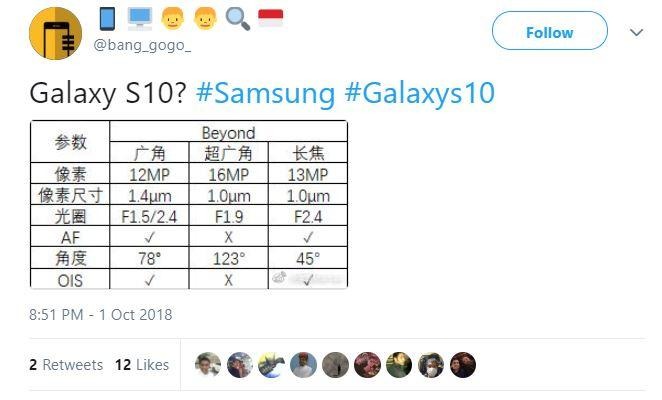 In any case, if this table is indeed talking about the Galaxy S10, then it'll come with 12MP, 16MP, and 13MP cameras. The 16MP camera has a field-of-view of 123-degrees, while it seems that the 13MP lens is the telephoto one. That leaves the 12MP camera as the phone's main shooter, with a variable aperture of F1.5/2.4. It's worth pointing out that while both the 12MP and 13MP lenses are listed as having autofocus and optical image stabilization, the 16MP wide-angle lens has neither.
So, there you have it. These could be the specifications for the Galaxy S10's triple camera, but as always, take what you read here with a grain of salt. There's no knowing for sure until Samsung reveals the Galaxy S10, and even if the company is planning a triple camera setup, these specifications may not be accurate. Given the popularity of the Galaxy S line, this probably won't be the last we hear of the phone or its cameras, so we'll keep our eyes peeled to see if any future leaks support this one.