Galaxy S10 and "new form factor" teased by Samsung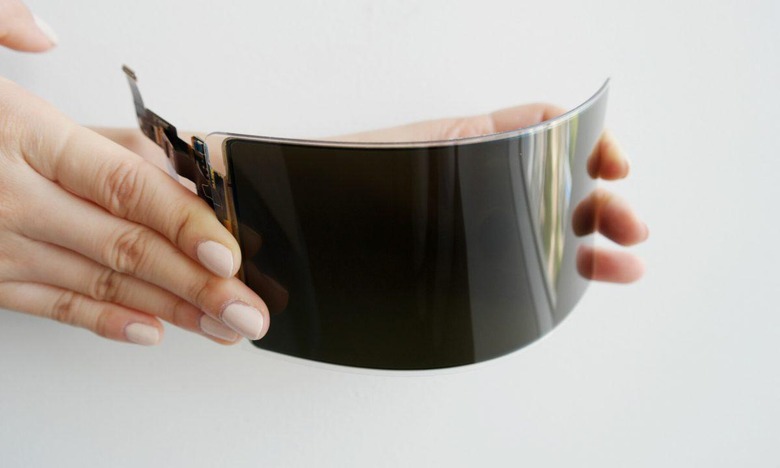 An earnings call with Samsung suggested that a new set of phones were coming soon. As it is with all earnings calls, we've got to take all positive comments about the future with a grain of salt – but still. Samsung's comment about "looking to the future" was pretty clear.
"Looking to the future, the Company will continue to reinforce product competitiveness based on hardware leadership, by adopting cutting-edge technology and new form factors and gaining leadership in 5G." So said a Samsung representative in the most public part of the earnings report – the press release.
At the same time, thanks to some less-than-great Samsung Galaxy S9 sales numbers, Samsung suggested two things were true. One – that they were indeed set to release this year's Samsung Galaxy Note, Galaxy Note 9, earlier than normal. They suggested this will allow them to "seek to expand sales" in general.
The other part of the comments with regard to less-than-stellar Galaxy S9 sales pointed toward new devices headed for announcement in 2019. If all goes according to rumor, we'll hear tell from Samsung of two separate devices at least: Samsung Galaxy S10, Galaxy X, and Galaxy F. One of these devices is apparently a folding phone, while another is said to role with gaming focus.
SEE: Galaxy Note 9 and S10 may replace your PC with a USB cord
It might also be that the folding phone and the gaming-focused phone are one in the same. It certainly would make for an awesome piece of hardware for Nintendo developers. And for Fortnite for Android, of course.
Samsung's targeting of "cutting edge technologies" likely refers to augmented reality features, 3D facial mapping, and some in-display fingerprint scanning. They also likely imply here that they've got quite an awesome Galaxy S10 – packed full of these next-gen features.
The "New Form Factors" bit points quite plainly toward their upcoming folding display-toting device. It's name might be Galaxy X, it might be Galaxy F, and it might be something we've not yet heard. We shall see!