Galaxy S III specs appear in benchmark app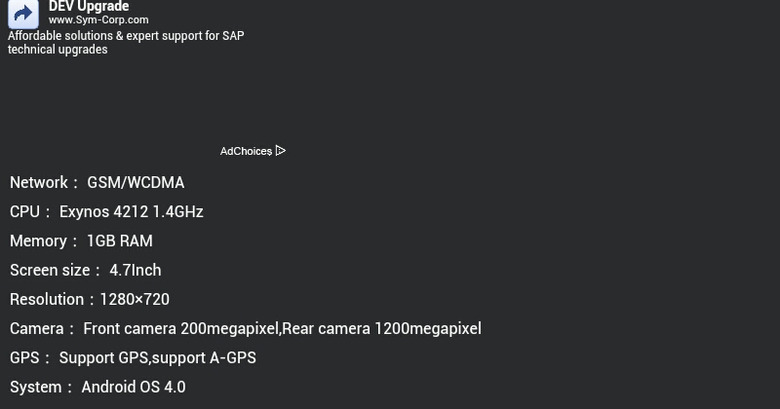 Samsung is having a veritable leak festival this week as far as their Samsung Galaxy S III smartphone goes, today's latest being right up front and center in the benchmarking app AnTuTu. This app synthetically tests several elements in the device you run it on including graphics and CPU processing power. What you'll find here is not only details and specifications in the device, but that it appears very much to be the new king of the pack as far as this particular test goes.
Inside this app you'll find that the Samsung Galaxy S III is indeed running Android 4.0 as expected along with the Samsung Exynos 4212 dual-core processor running at 1.4GHz. It's still been a toss-up as to whether or not Samsung would move forward with their quad-core chip for this device or not – here it appears that they've made the half-step up to the 4212 where the last model (Galaxy S II) just had the Exynos 4210. This new processor has not yet been seen on any other in-market device.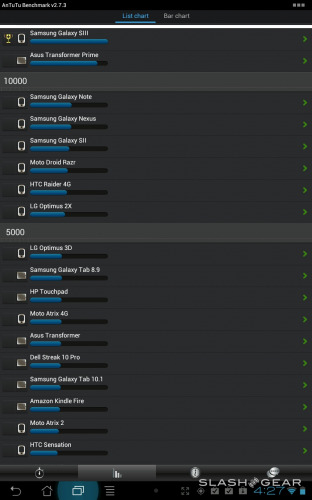 The display on this device will be 4.7-inches according to this benchmark and will be a massive 1280 x 720 pixel resolution. The front-facing camera will be 2-megapixels strong while the back will be a newly minted 12-megapixels. And we're suer it'll be a fantastic 12 as each Galaxy device before this has taken the number of megapixels its touted and made them all count – this except for the Galaxy Nexus for which the general consensus sacrifices a bit of quality for shutter speed.
Click gallery thumbnail for larger view.
This Galaxy S III benchmark result shows the device to be working with GSM / WCDMA and does of course support GPA and A-GPS as well. We'll be at the big reveal event on the 3rd of May in London – follow us here in the main news feed on SlashGear for all the details!