Galaxy S III guide appears in wild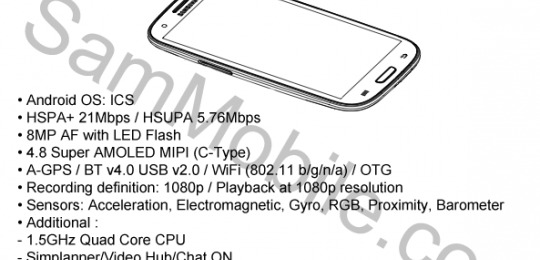 A service manual being touted as the GT-I9300, aka the Samsung Galaxy S III, has popped up today complete with specifications galore. This very short and sweet couple of pages comes from Sam Mobile and have not only items such as the supposed Samsung Exynos quad-core 1.5GHz processor embedded within them, they've got a couple of sketches of the next-generation device as well. This smartphone here conflicts in several places with what we've heard thus far for camera size, processor speed, and more.
What this sketch and these details say is that this device will certainly appear similar to what we've seen very recently in the Samsung Galaxy Nexus. The roundness of the edges here as well as the placement of the headphone jack, cameras on back and front, and several physical buttons. Of course the big difference here is the appearance of the Galaxy-esque single physical home button in the center on the bottom of the front of the screen as well as multitasking and back capacitive buttons.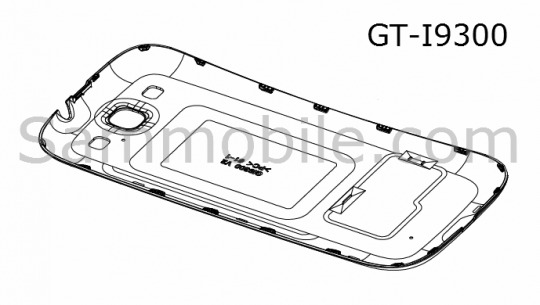 What we can also see in this set of images is 1080p video recording abilities for the back-facing camera, a 4.8-inch AMOLED MIPI C-Type display, and Android 4.0 Ice Cream Sandwich. This device shows as HSPA+ as well as HSUPA as well. The back of the device also shows spots for two LED flashbulbs for the camera, one for either side of the lens. This device will likely be revealed on the 3rd of May when we'll be in London at the big Samsung event for it – see you then!
[via Android Community]