For the Samsung Galaxy Note 9 a key tip was leaked this morning on what's easily the most important feature for end users: Battery Life. While past iterations of Samsung hero phones have wavered gen-to-gen on battery size, this time Samsung's going in the right direction, if all goes as tipped. According to Ice Universe, this newest Samsung Galaxy Note device will have a larger battery than any other flagship out right now.
Word from Weibo by Ice Universe is that there's a big upgrade INSIDE the Galaxy Note gen-to-gen. An apparent potential plan for the size and shape of the Galaxy Note 9 was a bit hampered by its camera placement, as a portrait-style stack of lenses. Now with the Galaxy Note 9 moving to a more landscape-style row of lenses, there's room for more innards.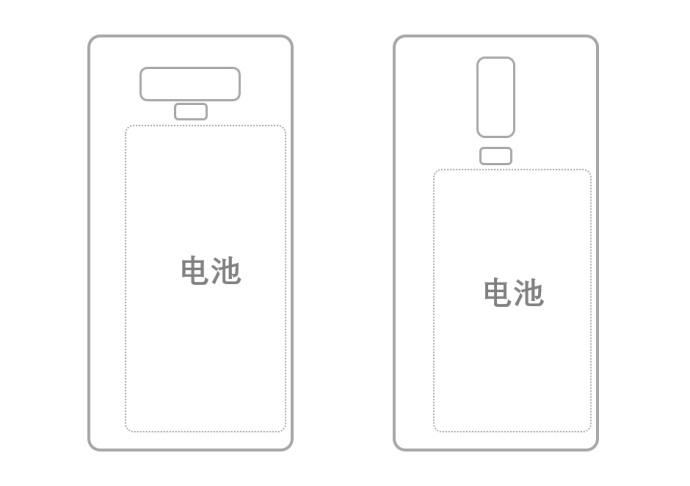 Samsung appears to be using its newly found space for the most important part of this equation for every average user: one massive battery. Images shared by Ice Universe show potential size of battery for the Galaxy Note 9 with two different designs. Below we've also included a photo of the inside of the Galaxy Note 8 courtesy of iFixit. Remember here that the Galaxy Note 8 also had a landscape-style row of lenses, like what we're expecting for the Galaxy Note 9.
The difference here, then, must be a newly-made extra-tiny motherboard. If Samsung's able to bring to the Galaxy Note 9 what Apple brought to the iPhone X, there'll be PLENTY of room for a newly-minted massive-size battery. The images below show the Galaxy Note 8 on the left, the iPhone X on the right, both from iFixit.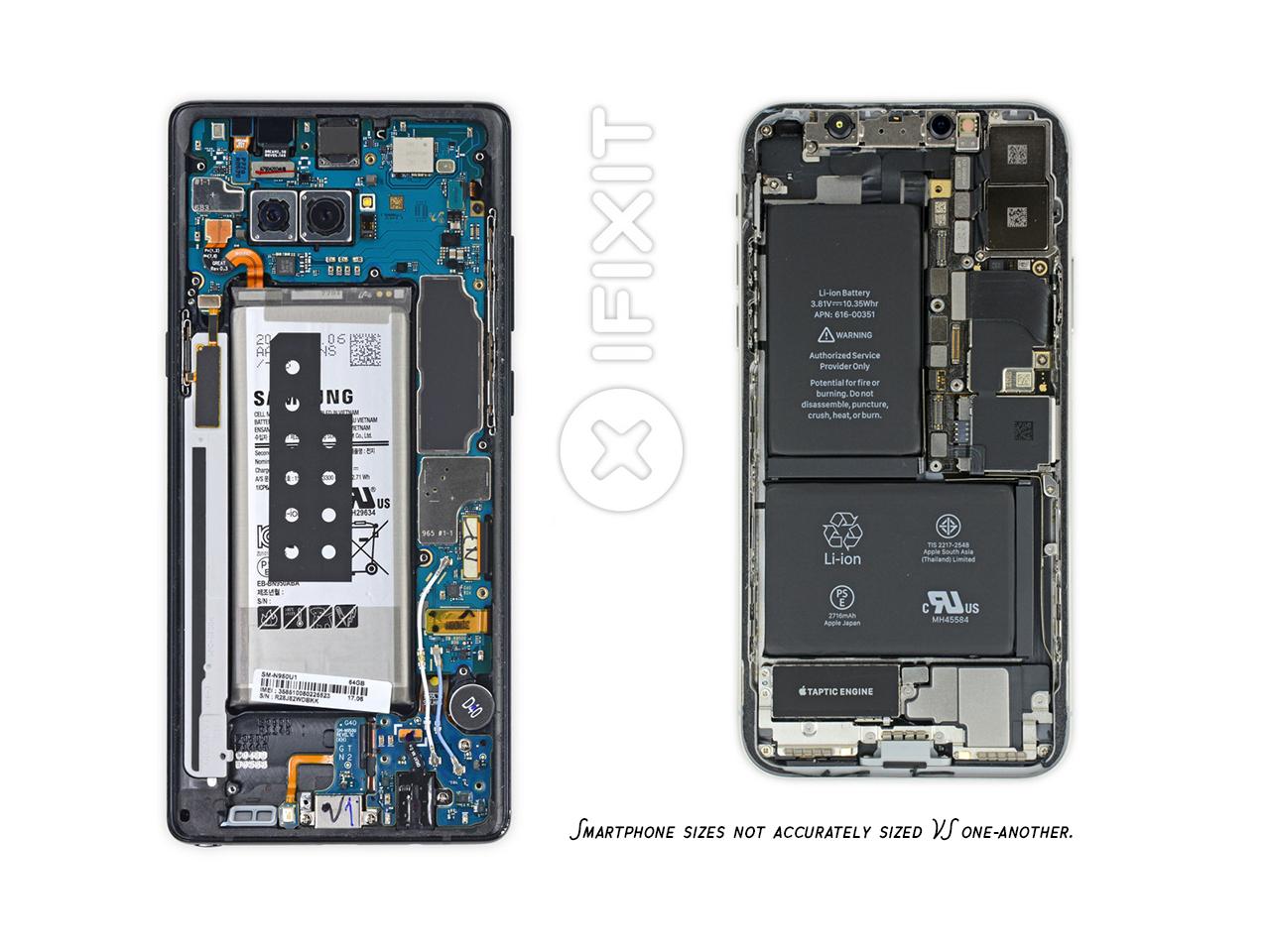 According to past leaks from Ice Universe – and others, mind you – it's suggested the Galaxy Note 9 will come with a 4,000mAh battery. That'd be an increase of 150mAh over the Galaxy Note 8, which came with a 3850mAh battery. That might not seem like a major change – but every little bit counts. Especially when Samsung optimizes for battery life each new generation – and Google does some optimization in Android, too.
Also note – this sort of thing won't be as much a factor in the future. Not because we won't need big batteries, but because the fingerprint scanner won't need nearly so much space. Not in the back of the phone, anyway. It'll be far thinner, and in the amalgamation of display panel elements – in the Galaxy S10, that is to say.
Is it enough to encourage purchase for those that already own a Galaxy Note 8 or Galaxy Note 6? One would expect that there'll be a significant camera upgrade, too – but what's really new? Have a peek at our most recent Galaxy Note 9 spec leak to see what's up.