Galaxy Note 9 first pre-official specs released in leak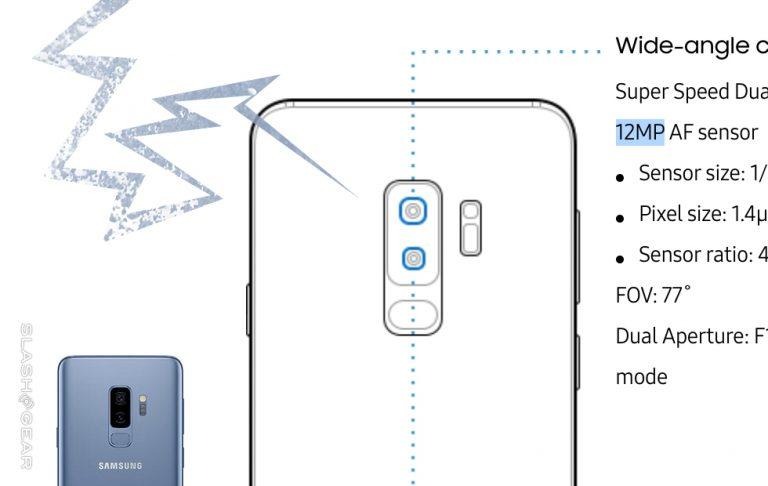 The Samsung Galaxy S9 is not even out yet and the Galaxy Note 9 rumors have begun to swirl. With the Galaxy S9's specs made official, we've got a better idea of what's possible with the Galaxy Note 9, thus allowing us to make more informed analyzations of what's set to be leaked. As of now, we've got a basic look at what the Galaxy Note 9 could bring alongside the first set of rumors about what will and will not be in this device.
Below you'll see a set of specifications based on the rumors we've seen thus far combined with some informed guesswork. There's no reason to think Samsung might deviate from the 6.3-inch display, for example. The display panel, however, will be improved to at least as fine a piece of work as the Galaxy S9. The size will likely be along the same lines, if not adjusted in the same manner as the Galaxy S9 – thinner, shorter, and wider.
Keep in mind that the specifications you're about to read are not official. Instead, they're a collection of rumor-informed best approximations well before first official reveal. We've also got a pretty OK guess at when this device will be released into the public.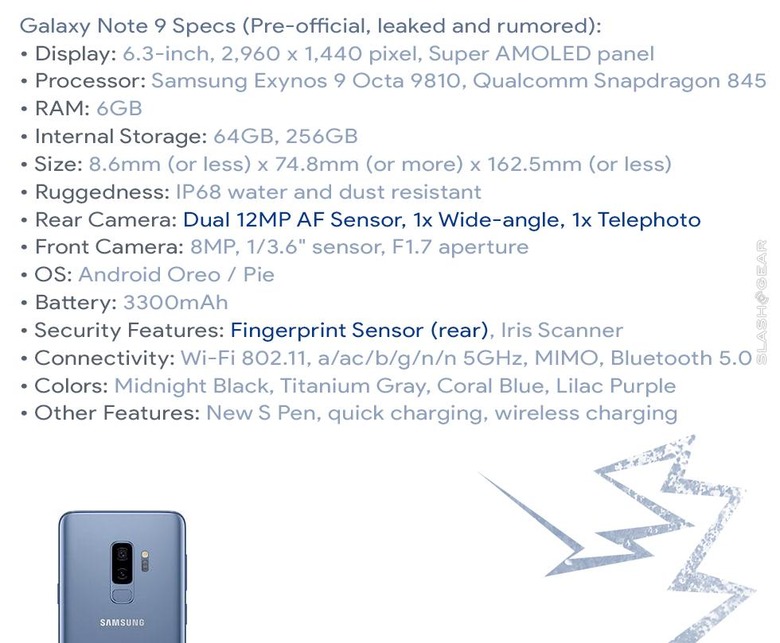 We expect that the Galaxy Note 9 will sport a camera setup not unlike the Galaxy S9 Plus. That is, two lenses, two sensors, dual OIS, optical zoom at 2x, digital zoom 10x, live focus, "dual capture", AR Emoji, etcetera. It'd be strange if Samsung opted to use the Galaxy S9's camera as there's plenty of room for the larger array.
SEE TOO: Galaxy S9 is here: What's next in smartphones?
The Samsung Galaxy Note 8 is currently hovering in at around $929, and it'd be a real shocker to see the price go in a major way either up or down. With what the Galaxy S9 costs sticking largely to the script from last year, there's no real reason to expect the Galaxy Note 9 would be any different. Don't be surprised to find the Galaxy Note 9 cost approximately $100 more than the Galaxy S9+ in all forms.
The release date for the Galaxy Note 9 is a bit hazy at the moment because of conflicting reports. Our best approximation for when the device will be revealed is inside August of 2018. A release date could be in play anywhere between mid-August to early September. Both the Galaxy Note 8 and Galaxy Note 7 were announced in late August and released inside September of their respective reveal years.