Galaxy Note 9: 5 reasons to skip it (if you can)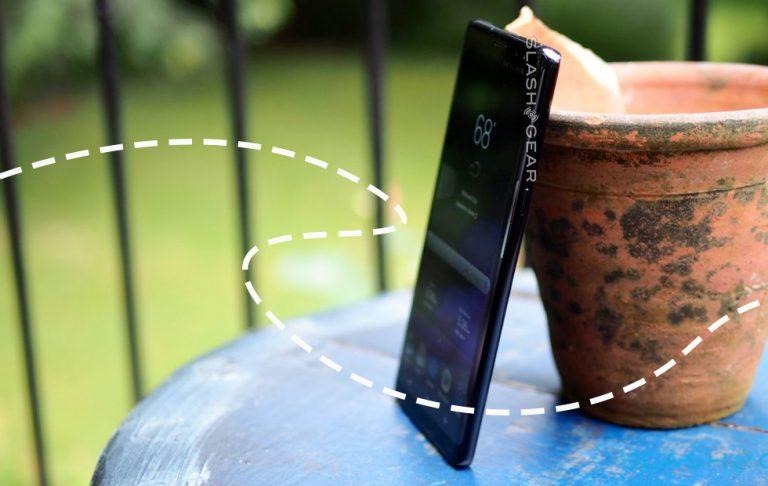 Reasons for skipping a purchase of the Galaxy Note 9 from Samsung – that's what we're running down today. For those of you unconcerned with the reasons I've listed below, it might instead be a primer for any "why you need a Galaxy Note 9" articles you might read. The details I'm running down here depend both on facts and conjecture – and I'll be sure to note where each appears.
1. Release Date
The release date for this device might be the same as it was with the Galaxy Note 8. If that holds true, the device is probably worth the wait. If the rumors of an early launch are true, it'll more than likely be because Samsung wants to adjust their release schedule.
When a device like this is released earlier than it was the year before, the company releasing said device will have worked on the device less than they did the year before. This might make very little difference to the end user, especially if they don't obsess over having the absolute newest technology available in the smartphone universe. If it DOES matter, though, any release before August should be suspect.
2. Galaxy S9 Evidence
The differences between the Galaxy S8 and Galaxy S9 were not mind-blowing. The processor was one year newer, but basically every other piece of tech inside was nearly indistinguishable compared to the Galaxy S8. Have a peek at our Galaxy S9 Review to see what's up.
That's not to say the Galaxy S9 was bad. In fact it remains one of the best smartphones on the market today. But if you've got the Galaxy S8, it doesn't make a lot of sense to upgrade to a Galaxy S9. Similarly, it does not seem (based on tips and rumors) that specs in the Galaxy Note 9 will be extremely different from the Galaxy Note 8.
3. Galaxy S10 Expectations
Last year Apple did some number-skipping to make the 10th anniversary of the iPhone line up with the iPhone X (ten). Samsung's first Galaxy S device was released in June of 2010 – so it's not like they're going to release any 10-year anniversary devices in 2019.
• NOTE: The first "Samsung Galaxy" smartphone was released in June of 2009. But that'd also mean we're still a couple of years out from a 10-year anniversary.
HOWEVER, Samsung's current numbering system has the "10" coming in 2019, for both the Galaxy S and the Note. Rumors and insider (anonymous) tips both suggest there's something special coming from Samsung in the Galaxy S10 (or whatever it'll be called). This would be my personal best reason for waiting until the next Galaxy S's release to decide if a Galaxy Note 9 is worth it, or if waiting for a Note 10 is a better idea.
4. S Pen
The biggest differentiator between a Galaxy S Plus and a Galaxy Note device, at this point, is the S Pen. If you own a Galaxy Note device and never, ever use an S Pen, it's time to consider moving to a similar, but already released, device. The Galaxy S9 Plus is pretty great – and it's unlikely the Galaxy Note 9 will be explosively different.
UPDATE: But if you want new features, there might be need for that. Look at this new S Pen tech Samsung's working on. Might just be cool enough.
5. In-Screen Fingerprint Scanner
If an in-screen, under-display, under-glass fingerprint scanner is something you're interested in, it might be your deciding factor in the Galaxy Note 9. There's a real possibility Samsung could include said scanner in the Note 9, but rumors persist that Samsung wants to wait another year for the Galaxy 10 lineup. This technology does not appear to be going away any time soon – chances are very GOOD that Samsung will include it on a smartphone at some point, be it a Note 9, 10, or elsewhere.