Galaxy Note 9 could make S Pen and finger work together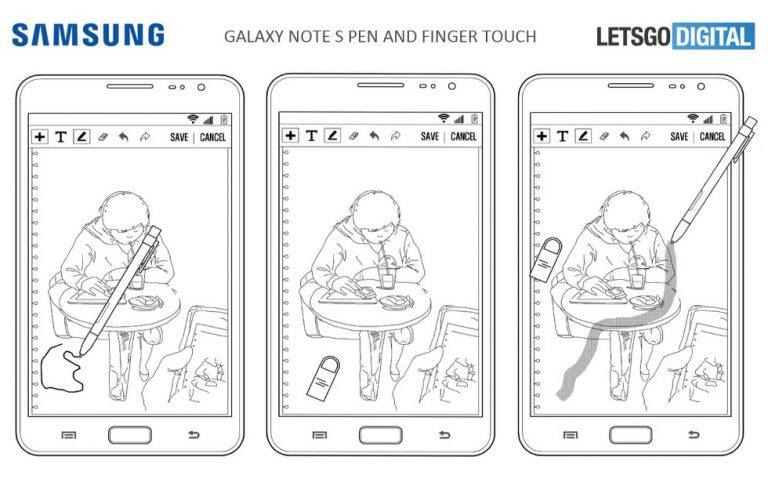 Yes, the Galaxy S9 isn't even out yet, but that's never a reason not to start talking about a phone that's still probably 8 months in the making. With the foldable Galaxy X not expected to launch until next year, the Galaxy Note 9 won't be overshadowed when it comes out. Especially not if these patents turn into reality. Patents filed in both the US and Korea reveal Samsung's plans to enhance S Pen functionality almost ironically by making it work with your finger.
There's only so much you can do with a thin stick. The current generation of S Pens already boasts 4,096 levels of pressure. That's about as much as what majority of the professional drawing tablets have today. And in the Galaxy Note 8, the S Pen has become waterproof on its own. So what's next for the stylus?
Based on Samsung's patents, filed way back in 2013 and 2014 in Korea and the US, respectively, the finger is next for the stylus. That is, the S Pen, or rather the software used with the S Pen, will get enhanced support for touch gestures. Given this requires new software more than a new S Pen, it makes sense to see this in the Galaxy Note 9 later this year.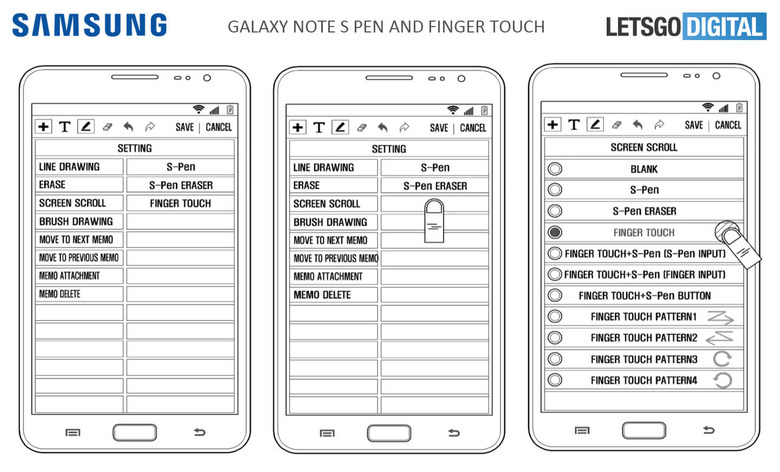 Imagine drawing or writing with your S Pen and feeling the urge to erase something. Currently, you have to use the stylus or your finger to select the erase function and then start erasing with the stylus. The patent removes the middleman and lets you assign the erase function to your finger directly. So write with your S Pen and erase with your finger. The patent also describes how the touch gestures can be assigned to other actions, which is exponentially more control and customization than what Samsung offers today.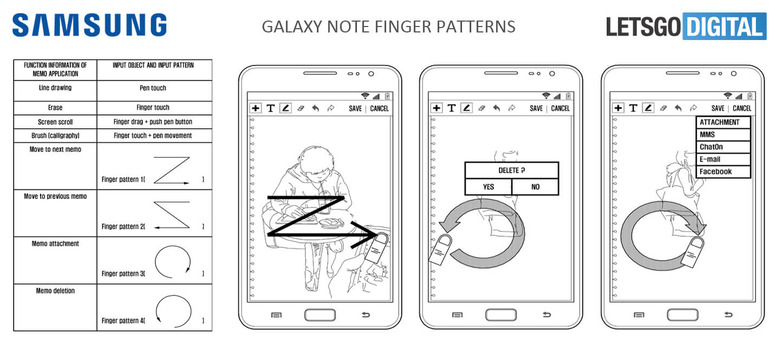 Curiously, the patent also describes an S Pen with an eraser. Such an S Pen did exist way back in 2013 but as a separate accessory that you couldn't slot into any Galaxy Note device because of its girth. Samsung might bring that accessory back to life, this time with increased pressure sensitivity and perhaps more.
VIA: LetsGoDigital