Galaxy Note 8's Cameras Just Leaked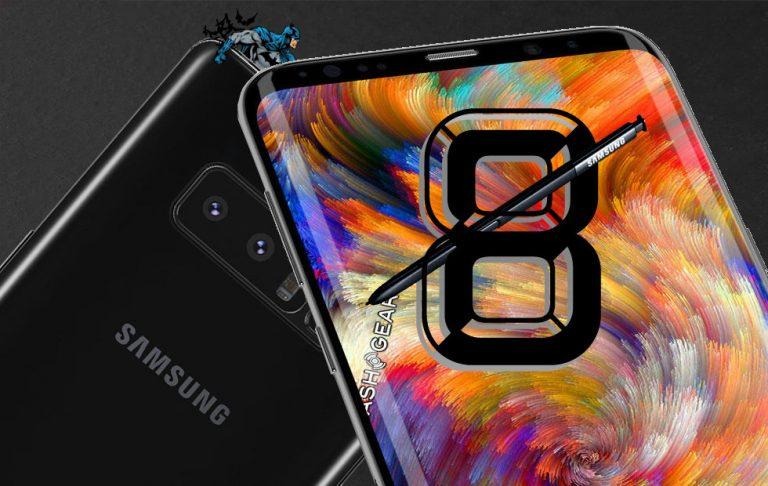 For the first time in the Galaxy Note's history, two cameras may be equipped on the device's backside. A 2x camera setup replicates what other big brands like Apple and Huawei have been doing for the past year, pushing the abilities of the device to new limits with two lenses that have different abilities. If this all turns out to be true, it would not be a surprise to find that Samsung brings a bunch of devices with 2x cameras at their back when we reach 2018.
News of this dual-camera array comes from ETNews in Korea, who've spoken to unnamed industry sources for the tip. They report that the Galaxy Note 8 will feature one 13-megapixel camera and one 12-megapixel camera at its back. The 12MP camera will apparently feature dual-pixel technology as past Sony-made IMX image sensors have done – on Samsung smartphones, no less.
SEE TOO: Galaxy Note 8's event companion device just leaked
As it was with past dual-camera devices, these cameras likely be better at recognizing distance. This is one step closer to the AR onslaught being brought about by Google, Apple, and Qualcomm very soon. That's not a confirmation that the Galaxy Note 8 will be part of the AR party – but it may be getting close!
The dual-camera setup will also likely allow better low-light photos to be captured. Two cameras are able to combine their captured images to provide a better range of color, light, and darkness than a single camera could. As with previous dual-camera setups, the Galaxy Note 8 will likely be able to take photos with more color detail.
"While Samsung Electronics had had tendencies in the past to release new products with state-of-the-art specifications as quickly as possible, now it has changed its strategy and decided to release products after raising degree of completion of technologies as much as possible," said an anonymous industry insider with ETNews. "It seems that Samsung Electronics has come to a conclusion that markets for dual cameras will start to blossom on full-scale."
This is just part of the puzzle. For more information on the Galaxy Note 8, have a peek at our recent feature article: iPhone 8 and Galaxy Note 8 aren't playing the same game. More details on this upcoming war are featured within!