Galaxy Note 7, Samsung Connect Auto now available in US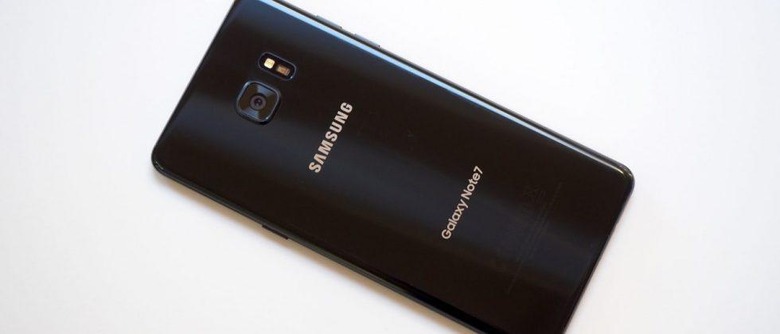 The day you've been waiting for is finally here, Galaxy device fans. Samsung's newest flagship phone, which we called the best Android device of the year, even topping the already impressive Galaxy S7, is now available in the US. But even if you don't plan on picking up the new phablet, several other impressive accessories are hitting stores today, including the newest Gear VR, Gear 360, Gear IconX, and the Samsung Connect Auto.
The Galaxy Note 7 is all that's been talked about since its official unveiling. Samsung's latest features a gorgeous 5.7-inch Super AMOLED display, a new S Pen and tools that take great advantage of it, and an iris scanner for improved security.
Galaxy Note 7: read the SlashGear review
Here in the US, buyers will have three choices for color: Blue Coral, Silver Titanium, and Black Onyx. It's available at carrier stores for AT&T, Sprint, T-Mobile, US Cellular, and Verizon, as well as from online retailers like Amazon, Best Buy, and Samsung.com.
Also available today is Samsung Connect Auto, a small device that integrates an AT&T 4G LTE WiFi hotspot into a vehicle. It plugs into a car's OBD-II port, found under the steering wheel, and allows up to 10 devices to connect at once. But connecting directly to the car also means it can give drivers real-time alerts about their vehicle's status, including details on performance, economy, and maintenance.
Next is the Gear VR and Gear 360, Samsung's mobile VR headset and 360-degree camera, respectively. The new Gear VR allows Note 7 and Galaxy S7 owners to dive into virtual reality with their device, free of cords and other connected components. The Gear 360 camera lets users capture high-res 360-degree images and videos from a small hand-held device, and easily share them to their favorite social network.
The Gear VR is priced at $100, while the Gear 360 comes in at $350. Also hitting stores are the Gear IconX wireless earbuds for $200. These offer phone-free music playback with built-in storage for up to 1,000 songs, touch controls, and even fitness tracking capabilities.