There's A New Samsung Gear VR To Play Nice With Note 7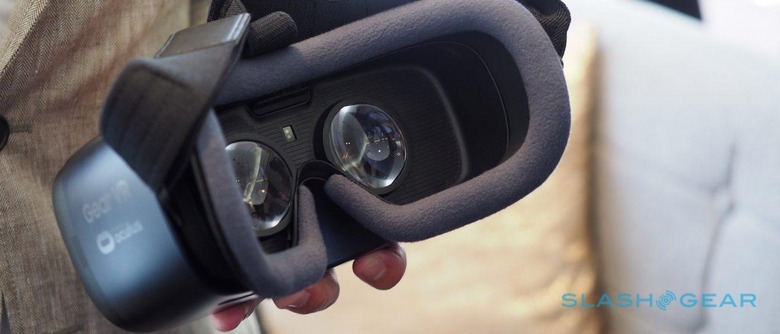 Samsung isn't just launching a new phablet today, but introducing an updated version of its Gear VR virtual reality headset, complete with a new connector and a more immersive experience. The new Gear VR picks up where the existing, Oculus-powered model leaves off, with the Android smartphone docking in a bay at the front and lending its processing power and display to 360-degree photos and videos along with games and apps.
The changes are subtle but various. The color-scheme is obviously different, and though simply aesthetic for the most part, the darker interior portion around the lenses does address complaints of reflections in the previously white model.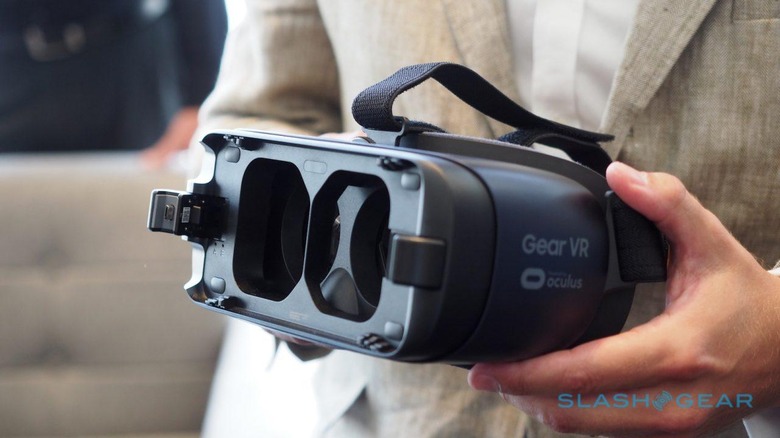 Samsung has increased the thickness of the face padding, and the straps are longer for more flexibility in how you wear the headset. The buttons have redesigned, with a dedicated Oculus store and library key, and a smoother trackpad.
There are two major differences, mind. The first is the switch to USB-C, which comes along with the Note 7. Samsung has actually made the connector removable, and will include a different one for microUSB phones like the Galaxy S7 in the box with the new Gear VR.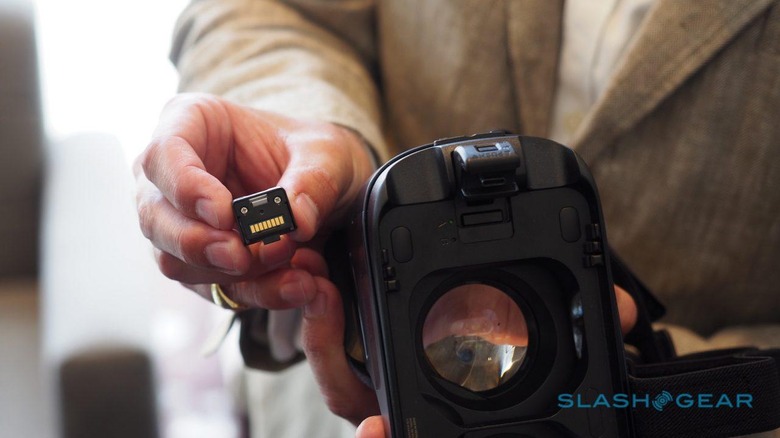 Thanks to that adapter, the Gear VR will not only work with the Note 7 but the Galaxy S7 and S7 edge, the Note 5, Galaxy S6 and S6 edge, and the S6 edge+.
A USB-C port on the bottom of the headset, meanwhile, will serve double-duty, both allowing for pass-through power to keep your phone charged, while also opening the door to future peripherals.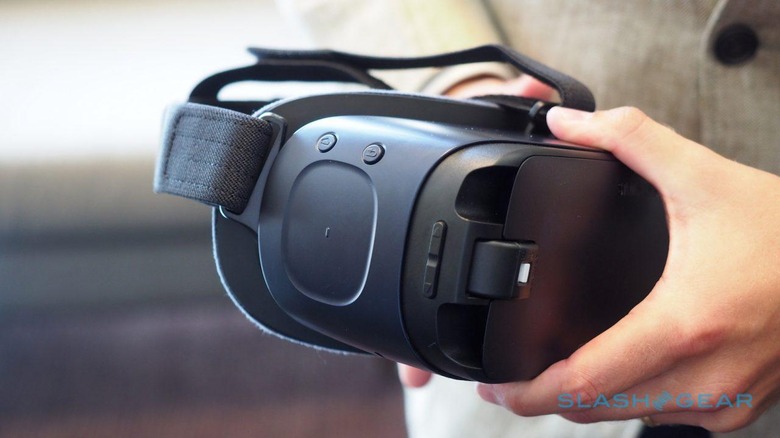 Meanwhile, the field of view (FoV) has increased marginally over the outgoing Gear VR, rising from 96-degrees to 101-degrees.
And what of those who have already invested in – or been given freebies of – the previous Gear VR? Samsung tells me that it has no plans to offer an trade-in program or discounts for upgrades, and neither will there be a new Gear VR bundled with the Galaxy Note 7. Instead, Samsung's promotion of choice is a 256 GB memory card or a Gear Fit2 wearable for early-adopters of the new phablet.
The new Samsung Gear VR goes up for preorder from tomorrow, August 3rd, and will launch on August 19.