Galaxy Note 7 Replacement Device Sales Suspended By U.S. Cellular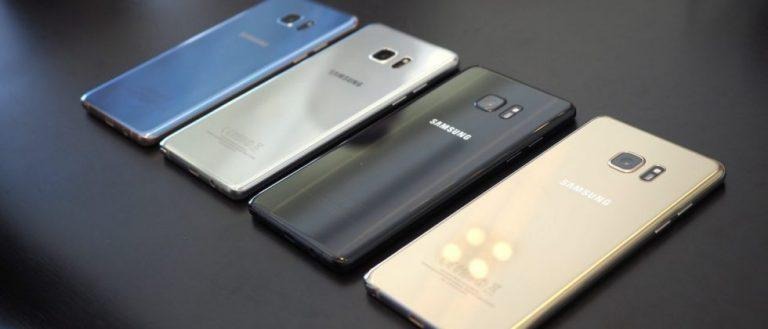 In recent hours, word surfaced that Samsung has suspended production of the Galaxy Note 7, doing so after reports of fires resulting from replacement devices. In a similar vein, some U.S. carriers have suspended sales of the devices, with the likes of T-Mobile, AT&T, and others not taking chances. Joining them is U.S. Cellular, which has announced that it is suspending sales of replacement Galaxy Note 7 devices over reports that they, too, may be susceptible to catching on fire.
In a statement, U.S. Cellular has said:
Due to Samsung's most recent announcement regarding its investigation of an incident with a replacement Note7, and with the safety of our customers in mind, as of this morning U.S. Cellular has suspended sales of replacement Samsung Galaxy Note7 devices. While the investigation is underway, any U.S. Cellular customer who is concerned about the safety of their replacement Galaxy Note7 may exchange it for any other device at a U.S. Cellular store.
Return your Galaxy Note 7 NOW, immediately, post-haste
The news isn't at all surprising given Samsung's drastic — and necessary — step in halting Galaxy Note 7 production. It isn't clear at this time whether the Galaxy Note 7 is gone for good, but whether it returns to carriers' stores is largely dependent on the result of an ongoing investigation into the matter. News of the faulty replacement devices surfaced when one device began smoking on a flight.
The debacle has gotten worse for Samsung in light of allegations that it knew the replacement devices were also at risk of fire but chose to keep the information from the public.
As has been preached high and low by this point, you should stop using your Galaxy Note 7 device immediately if you still have one...even if it is a replacement device, which is apparently no safer. Take the phone back to the carrier and exchange it for a new phone or get a refund, whatever works. But don't keep using the phone, as it puts both you and others at risk.
Five Galaxy Note 7 alternatives