A new Galaxy Note 7 caught fire on plane this morning UPDATE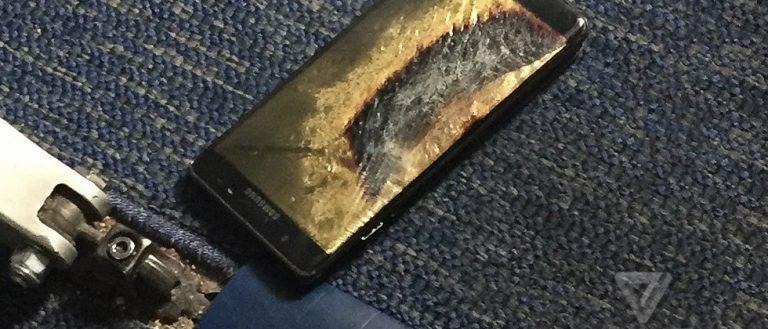 A replacement unit (post-recall) Galaxy Note 7 has been reported to have caught fire this morning on a Southwest Air flight in Louisville. This Southwest Airlines flight 944 to Baltimore was delayed and evacuated due to a Galaxy Note 7 smoking after its owner said that he'd turned the device off and placed it in his pocket for takeoff, as instructed by airline attendants. This would be the first reported occurrence of a post-recall Galaxy Note 7 catching fire inside the United States.
According to The Verge, who spoke with the Galaxy Note 7 owner Brian Green, this Galaxy Note 7 was purchased on the 21st of September, 2016. According to Samsung, there should not have been any more defective Galaxy Note 7 units available to purchase at that point.
In fact, as Samsung stated, approved second-wave Galaxy Note 7 units would be made available at major carriers and retail outlets "no later than September 21st."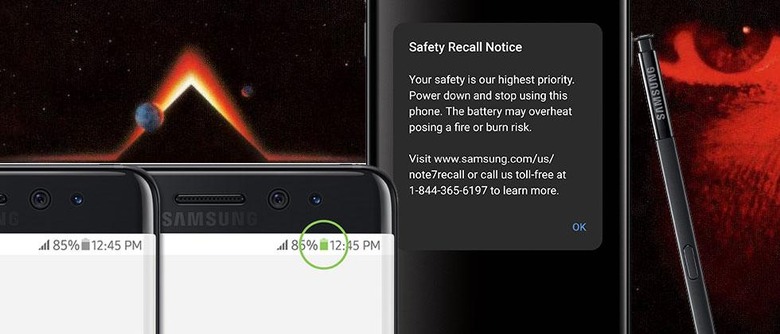 Green said that he'd purchased the device at an AT&T outlet and that his unit had a green battery indicator. That aligns with the idea that the device was, indeed, part of the replacement units batch. A photo of Green's Galaxy Note 7 box shows a black square symbol, this indicating also that the device is from the second, fixed and approved wave.
Also according to Green, his phone is now being investigated (somehow or another) by the Louisville Fire Department's arson unit.
For more information on the Samsung Galaxy Note 7 recall, hit our Galaxy Note 7 tag portal, which is currently stacked up full of incidents as well as recall instructions. If you or someone you know has a Galaxy Note 7 from the first wave, please make certain they know the danger and that they should replace their unit immediately.
Or, given the circumstances, consider buying a different phone entirely.
UPDATE: Samsung has provided The Verge with a comment, and it goes a little something like this: "Until we are able to retrieve the device, we cannot confirm that this incident involves the new Note7. We are working with the authorities and Southwest now to recover the device and confirm the cause. Once we have examined the device we will have more information to share."