Galaxy Note 6 variant teased in shipping details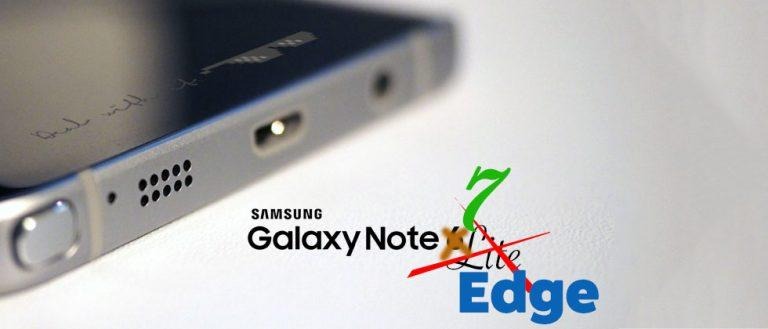 This week the folks behind mobile device hardware shipping have let loose a device name that appears to be a Samsung Galaxy Note 6 variant. The SM-N935G is a model for a device made by Samsung that we've not yet seen – and based on past model numbers and tendencies for the company to name devices with similar codes each year, we can certainly make some educated guesses as to what's going on here. It's easy, really. The Galaxy Note 5's code is SM-N920, S7 is SM-G930, and S7 Edge is SM-G935. What's next?
These numbers are not guaranteed to bring us the smartphones we're guessing at – but again, they are pretty decent indicators of device manufacturing. The same – or a very similar – code change year-to-year has taken place with Samsung phones over the past several years. As such, the following can be extrapolated:
Galaxy Note 5: SM-N920
Galaxy S7: SM-G930
Galaxy S7 Edge: SM-G935
TAP TOO: Galaxy Note 6 may be biggest (Note) release ever
• SM is always there.
• N means Note
• G means Galaxy (S series, before there was a Note)
• Number indicates year – 20 last year, 30, 35 is this year
We've seen product numbers for the Galaxy Note 6 (or 7) for this year as well.
Galaxy Note 6: SM-N930
The Galaxy S6 Edge Plus had a sort of in-between code:
Galaxy S6 Edge Plus: SM-G928
Galaxy S6 Edge : SM-G925
Galaxy S6: SM-G920
The original Galaxy Note Edge has a "Note" code:
Galaxy Note Edge: SM-N915
Let's look at these another way:
• SM-N910 – Galaxy Note 4
• SM-N915 – Galaxy Note Edge
• SM-G900 – Galaxy S5
• SM-N920 – Galaxy Note 5
• SM-G920 – Galaxy S6
• SM-G925 – Galaxy S6 Edge
• SM-G928 – Galaxy S6 Edge Plus
• SM-N930 – Galaxy Note 6/7
• SM-N935 – Galaxy Note 6/7 Edge
• SM-G930 – Galaxy S7
• SM-G935 – Galaxy S7 Edge
Does the Galaxy Note Edge fit there? If the pattern Samsung has had over the past several years hold true, then yes.

This new code comes from Zauba import data via GSM Arena, where they also mention the possibility of this model being the "Lite" version of the Galaxy Note we've heard about in the recent past.
I don't think so. I think if this is truly a code corresponding to a Samsung smartphone, it's the Galaxy Note 6/7 Edge. If it were going to be a "Lite" version, it'd be coded something like N928 or N925 – to signify that it's lesser than the Note 6/7's standard edition.
We'll see! August is still a ways away – we'll likely happen upon quite a few more bits and pieces before then!