Galaxy Note 6 model number leak hints at European launch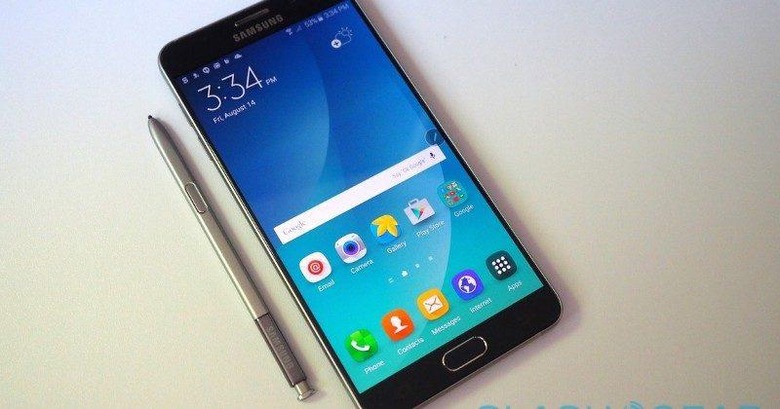 Samsung fans in Europe have not always been able to get their hands on the Galaxy Note phablet when new models launch. Samsung didn't offer the Galaxy Note 5 in Europe as a way to push more buyers towards the Galaxy S6 edge+ smartphone. That move certainly made some European Galaxy Note smartphone fans angry.
Details of the Galaxy Note 6 have been leaking out hinting at an interesting device once it launches. The Galaxy Note 6 is said to carry the codename Grace and a list of model numbers have leaked that seem to indicate the smartphone will be launching in Europe. You can see all the model numbers in the leak in the image below.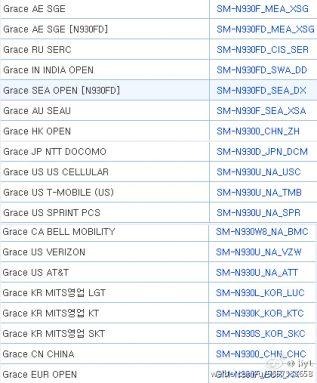 The one highlighted in blue indicates a European version and is model number SM-N930FD_SWA_DX. All versions of the device carry the same SM-N930 model number with some additional letters and numbers after the fact. Using the same model number is said to make the update process faster, something that Samsung could certainly benefit from.
So far, leaks have hinted at hardware inside the Galaxy Note 6 with a 5.8-inch screen and 6GB of RAM. The phablet is also tipped to include the S Pen and up to 128GB of storage. The screen and S Pen will support 1024 levels of pressure and the main camera is a 12MP unit. There is no mention in the rumor about a microSD card slot. We also aren't sure exactly what chip will be under the hood. We are a bit unsure about the 6GB of RAM rumor, it seems like a bit of overkill when there aren't many apps out there that could benefit from this much RAM. Perhaps if that part of the rumor is true, Samsung knows something is on the way that will need that much RAM.
SOURCE: AndroidBeat