Galaxy Note 7: compelling first device, disappointing upgrade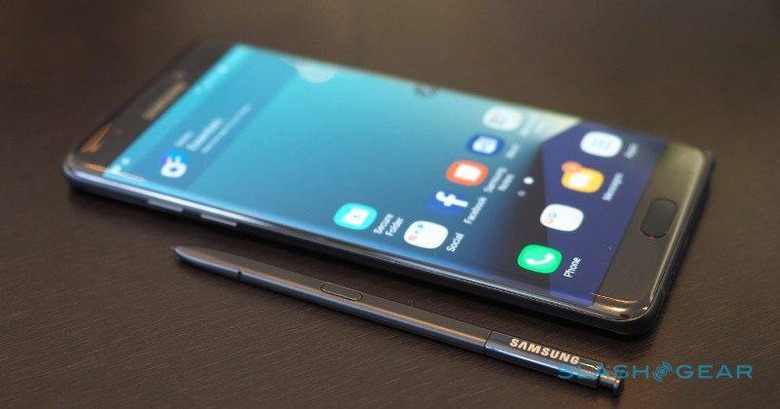 Samsung has finally removed the covers off the Galaxy Note 7, perhaps one of this year's worst kept secrets. Unsurprisingly, the phablet is getting rather mixed reviews, with most of the negativity coming from those who have spent quality time with a Galaxy Note or two in the past. But why is this phablet, whose size and stylus has already been vindicated by Apple, failing to capture the hearts of even some of Samsung's stalwart fans? The reason is less about the specs, which are excellent in themselves, but more about a trend that has the stylus-faithful a tad worried.
A notable lineage
I will not go over all the features and properties of the Galaxy Note 7. My colleague Chris Davies pulled out all the stops in delivering a narrative of his hands-on experience. Instead, we're actually going to look back to the past and see what made the Galaxy Note line special.
This particular phablet was mostly associated with daring experimentation and bold progress. And it wasn't just because of it had a pressure sensitive stylus. That, in itself, was already a bold statement back at a time when styluses were derided or incapable of delivering substantial value. No, it was because the Galaxy Note dared to be different, not just from others in the market, but even from its own Samsung siblings. Although it would later be eclipsed by other gigantic smartphones, the Galaxy Note started the mantra of "bigger is better". Compared to the Galaxy S series, Samsung's nominal flagship, it was also substantially better. More cores, more RAM, a new processor, new storage technology, new sensors. The dance between the S and Note lines was almost perfect. A Galaxy S would open up the year with a stable set of features aimed at consumers while the Galaxy Note would face the next year with new, sometimes still experimental, features that would, if proven successful, eventually land in a stable Galaxy S model next year. Rinse and repeat.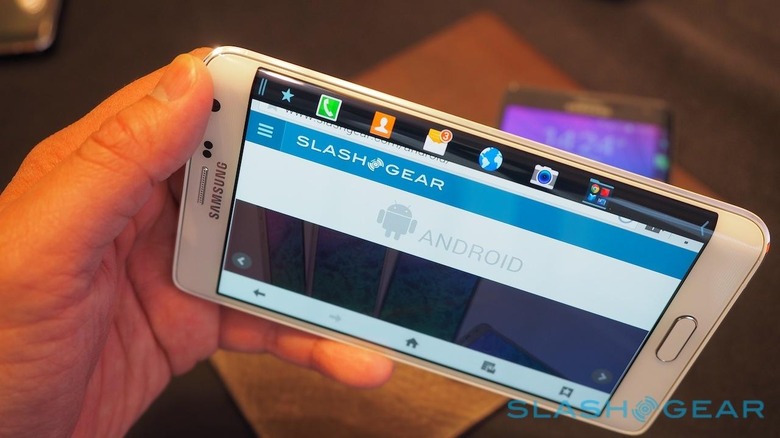 Over time, many of the Galaxy Note's features would be validated in other smartphones or mobile trends. Apple would concede that bigger, though not always better, has benefits. It would even start heavily promoting a stylus, though it will probably never make an iPhone with one. The rather rough curved screen of the Galaxy Note Edge would be refined in future S series models, while the concept of a second screen would find its way to some of LG's devices. The ISOCELL camera sensor technology that would help put Samsung at the top of the photography ladder now has similar technologies in other smartphones, like the iPhone 6s or the Moto Z Force Droid.
Suffice it to say, the Galaxy Note has been a testbed for mobile technology innovation while still having both feet on the ground, catering to "prosumers" all over the world.
Timid progress
That is, until recently. The Galaxy Note 7 practically confirms murmurs within the Samsung crowd that the manufacturer seems to be making time flow backwards, so to speak. Whereas, before, a Galaxy Note would blaze a trail for the next Galaxy S, this time the Galaxy Note seemingly follows the lead of the Galaxy S.
Such was the observation with the Galaxy Note 5 which, though greatly improves on the somewhat lackluster Galaxy Note 4, looked oddly familiar. That was because, in many things, it resembled the Galaxy S6 that came out before it. Sure it had more RAM, one of the first to reach the 4 GB mark, and had fancier software. But the differences between the early 2015 flagship were few.
In that sense, the Galaxy Note 7 is perhaps even worse, as it is almost identical to the Galaxy S7 edge, differing only in size, stylus, and an iris sensor. And, compared to the Galaxy Note 5 before it, the differences were also minimal. Even Samsung's nifty infographic tells as much. There are, of course, significant differences, but none of same daring changes that previous Galaxy Notes, yes even the baffling Galaxy Note Edge, exhibited.
End of era
Perhaps these are signs of the times, at least for the Galaxy Note. Smartphones today are getting bigger, to the point the the Galaxy Note 7's 5.7 inches no longer seems scandalous. Screen resolutions aren't going to get any higher for a while. And curves are going to stay.
Even the S Pen, the raison d'être of the Galaxy Note, feels it has little to offer this year. 4,096 levels of pressure is admittedly an astounding number, but its usefulness on a small devices such as a phablet remains in question. Yes, there are a few new features sprinkled here and there, but not enough to wow the crowd the ways Galaxy Notes and S Pens have in the past.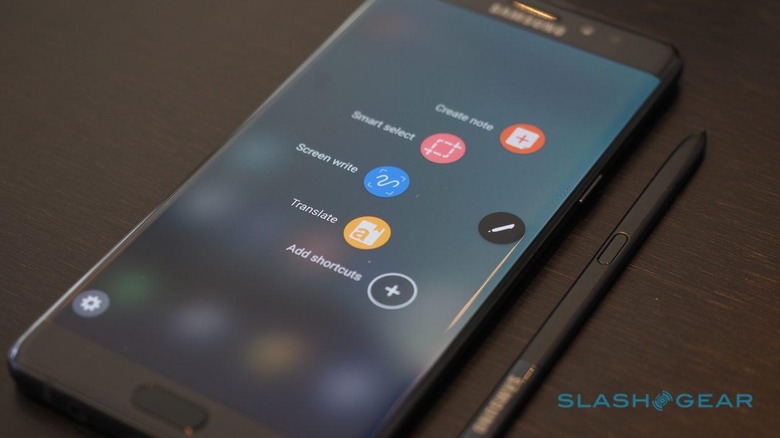 Though it may seem that there is no longer anything to innovate on, the Galaxy Note 7 actually does miss a few things it could have flaunted with head held up high. It missed the chance to bring 6 GB of RAM into the equation, which would have helped push the configuration to more mainstream smartphones. And it definitely missed the chance to boast of the new UFS removable card technology promised to be faster than any high speed microSD card we've seen. We might very well see these features next year, but, if Samsung really wants to be a pioneer, it will most likely put them in the Galaxy S8.
This year, like with the Galaxy S7, Samsung seems to be playing it safe. Perhaps too safe for an adventurous smartphone like a Galaxy Note.
Silver linings
Is the Galaxy Note 7 that bad? Hell, no! In fact, it's a terrific smartphone. If considered by its features alone and taken out of the context of history and the Galaxy Note line. And where it differs from its its predecessor, as well as from the Galaxy S7 edge, still do matter. A lot.
The return of the microSD card is no small thing, especially for those who had to contend with the limited storage of a Galaxy Note 5. This added back feature shows that Samsung is willing to listen. If you make enough noise. IP68 dust and water proofing is also a first on a Galaxy Note smartphone, and it is not to be taken lightly either. And although the Galaxy Note 5's camera wasn't exactly terrible, we could all do with better photos, right? And that iris scanner? Useful with Secure Folders and is just begging to be utilized. They're definitely good features. But they're not exactly exceptionally great features.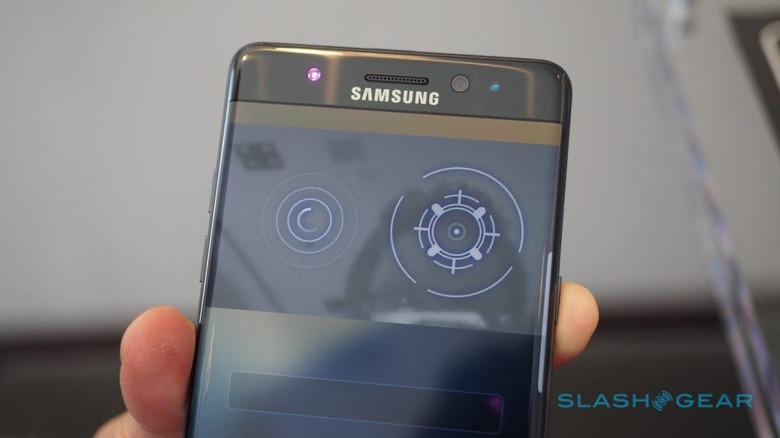 So is Samsung done with innovating on the Galaxy Note? Maybe not, but it comes with a big "if".
Perhaps Samsung is merely holding back on an even bigger experiment and an even bigger innovation. 2017 is being presented as the year when, at long last, Samsung will be making its big foldable smartphone move. If it does indeed do that, if it does have a tablet that folds into a smartphone, then there is perhaps no better name to call it than a Galaxy Note.
Wrap up: to buy or not to buy
With that long-winded trip down memory lane, we come to the most important question at the end of the day: Is the Galaxy Note 7 worth buying? Absolutely! But if and only if you are one, or all, of these three things:
• Never had a smartphone with a proper stylus before (sorry LG)
• Don't own any Galaxy Note newer than a Galaxy Note 4
• Have money to burn
But is it worth upgrading from a Galaxy Note 5? Thins get a bit murky here. The differences between the two may not be as convincing, but the Galaxy Note 7 may be an option if:
• You absolutely need the storage expansion
• Want a fancy looking smartphone and don't really mind the stylus sliding off the screen once in a while
The Galaxy Note 7 is packed with enough features that makes it a formidable contender in this year's smartphone race and a compelling option for those who don't have a Galaxy Note 5 yet. But for those more familiar with its ancestry, the Galaxy Note 7 looks a bit disappointing, making us look forward to 2017's Project Valley instead.