Galaxy Note 6 key details appear in leaked blueprints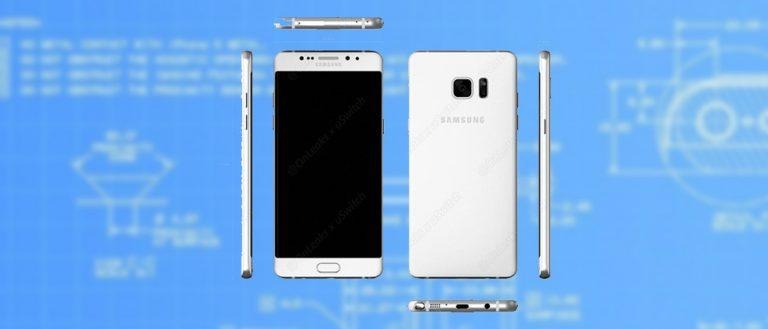 Renderings based on blueprints of the Galaxy Note 6 (or 7, whatever Samsung ends up calling it) have appeared, showing key details for the large smartphone. This device will have the S Pen – as expected – but according to the details we have today, it'll also have a set of curved edges. Whats that? It'll be an Edge? Not necessarily. Not necessarily in name, that is to say. This is going to be a real oddity.
Information in this article (for the most part) comes from USwitch and Steve Hemmerstoffer of NoWhereElse. Hemmerstoffer has once again sourced blueprints for the device which we can safely assume were meant for device case-makers. Brands like Samsung have been known to send out blueprints for accessory manufacturers to work with in advance of launches in the past, and it would not be a surprise for them to have done this again now.
The display you're seeing here might be classified as 5.7 or 5.8-inches. It's always odd when it comes to an "edge" display. With the Samsung Galaxy S7 Edge, there's an edge on a 5.5-inch display with 2K resolution (Quad HD). Because the edge wraps the display around both the left and the right of the main portion in the center – this makes the display seem a lot closer in size to the Galaxy S7 than it does to the Galaxy Note 5.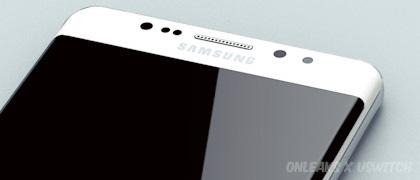 Above the display up front you'll find five openings. One is a front-facing camera, to be sure, but with two more openings there than the Galaxy Note 5 and the Galaxy S7, we've got a bit of a conundrum on our hands.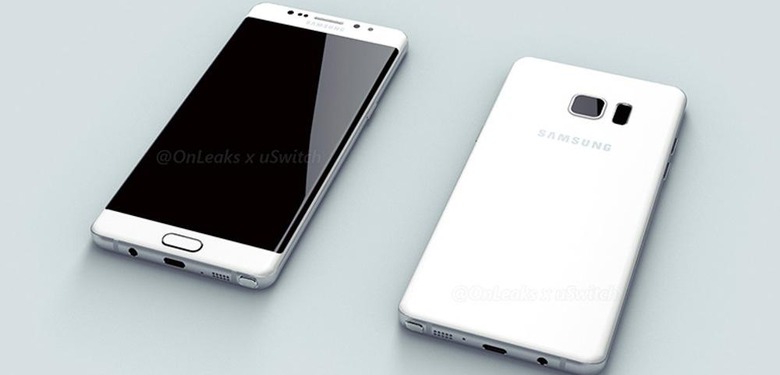 We can count on the fingerprint sensor, accelerometer, gyro, proximity, compass, barometer, heart rate, and SpO2 to remain intact from the Galaxy Note 5, but what are the two extra openings up front?
We're going to go ahead and guess its the two-pronged Galaxy Iris or Galaxy Eyeprint.
Eye sensor tech. Logging in past the lockscreen with your eyeballs. We're living in the future again.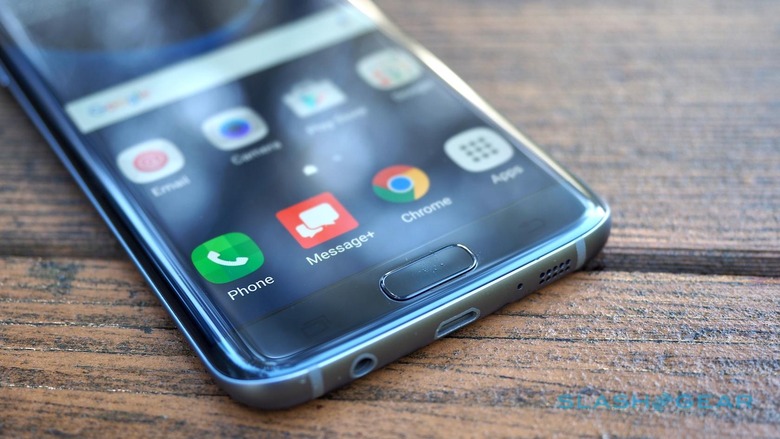 ABOVE: Galaxy S7 Edge – very similar to the Note 6 in most respects.
This set of specifications – again, taken from blueprints coming from a source we've come to trust – sets the size of the device at 153.5mm x 73.9mm x 7.9mm.
As such, we've got the following:
Height x Width x Thickness
153.5mm x 73.9mm x 7.9mm (Galaxy Note 6/7)
153.2mm x 76.1mm x 7.6mm (Galaxy Note 5)
150.9mm x 72.6mm x 7.7mm (Galaxy S7 Edge)
Very, very similar to the Galaxy Note 5, but just a bit taller and trimmed in at the hips. Thicker, too, which points to a similar situation with the Galaxy S6 and S7. The Galaxy S7 is thicker than the Galaxy S6 to make room for a bigger battery – and lessening the amount of bulge in the back-facing camera array.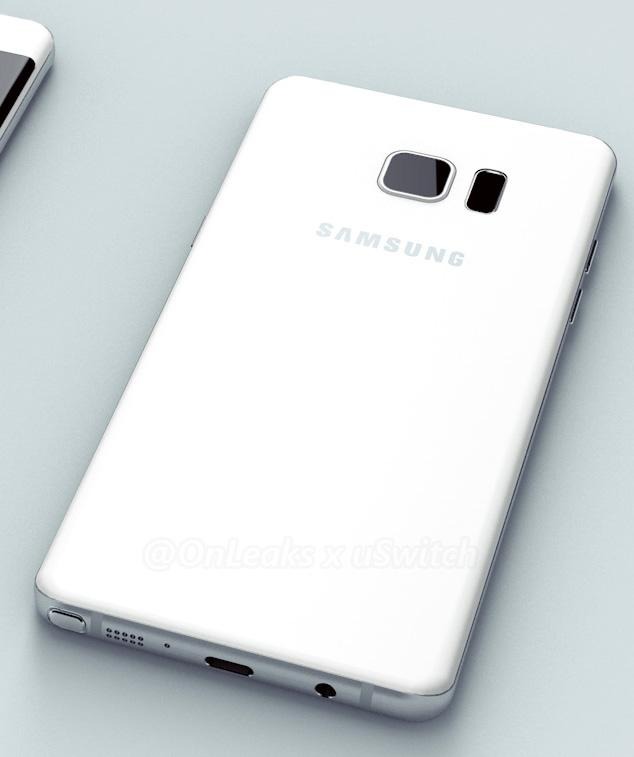 The Note 5 has a 3000mAh battery – this new model could have a battery as large as 4000mAh – but more likely somewhere in the neighborhood of 3700mAh. This battery will not be removable.
This device will be just as water-resistant as the Galaxy S7 and the Galaxy S7 Edge – and it'll have a USB-C port, as well.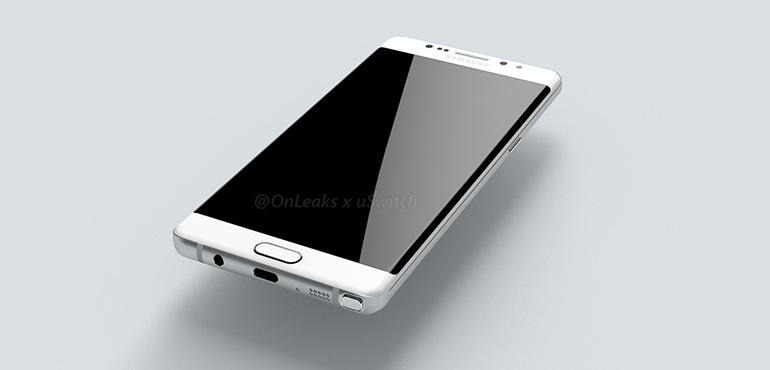 On the bottom of this device you'll notice a charging port with rounded edges – positively pill shaped. According to the folks at USwitch, that is indeed a USB-C port. That's also known as USB Type-C, and seems to point toward the possibility of a new Galaxy Gear VR headset in the near future.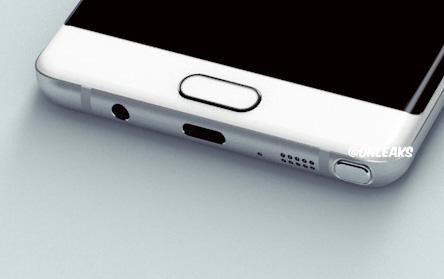 And, if that's true, we would not be surprised to see a USB-C port on the Galaxy S8 next year!
Thanks for the tip, JL!