Galaxy Note 6 details add up with USB-C
It may be time for Samsung to try their hand – again – at adopting the next generation of USB technology in smartphones of all sorts. They previously attempted this with the Samsung Galaxy Note 3, a device that utilized a B-shaped USB 3.0 port. That wasn't especially positively popular with users, from what we heard, so Samsung ended up switching back with the Galaxy Note 4. The Galaxy Note 6 is said, today, to be moving forward with the first non-micro-USB-B port on a Samsung phone since the Note 3.
While it didn't make a lot of sense for Samsung to release the Samsung Galaxy S7 with a USB-C port since they'd be releasing said phone in a big campaign with the VR headset GearVR, times change. Now it could be close enough to the next GearVR unit that Samsung will release – perhaps with USB-C, perhaps independent – that they don't need to worry about the port.
POSSIBILITIES: "Galaxy Note 6 won't be a compelling upgrade at this rate"
On the other hand, it could be that the GearVR just isn't as big a part of Samsung's strategy this time around. The Galaxy Note is a device that focuses on its ability to do work, after all – its "S Pen" stylus is the place where Samsung differentiates from other big-faced phones.
Now would be the time to release a new Samsung GearVR. Now that the big-name PC-based VR headsets have been released by Oculus with the Oculus Rift and by HTC with the HTC Vive, Samsung should be right on point in reminding the world that they were more or less first to market with a consumer-grade virtual reality headset. One that wasn't just made of cardboard, that is to say.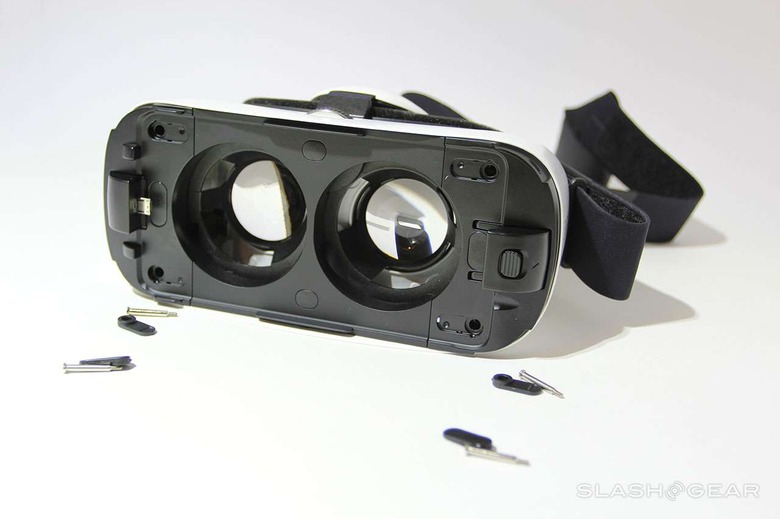 Word of this USB-C port comes from SamMobile where they cite a source of the anonymous kind.
For more information on the Samsung Galaxy Note 6, head to our Galaxy Note 6 tag portal or seek out the truth in the timeline below.