Galaxy Note 4 Specifications Begin To Flow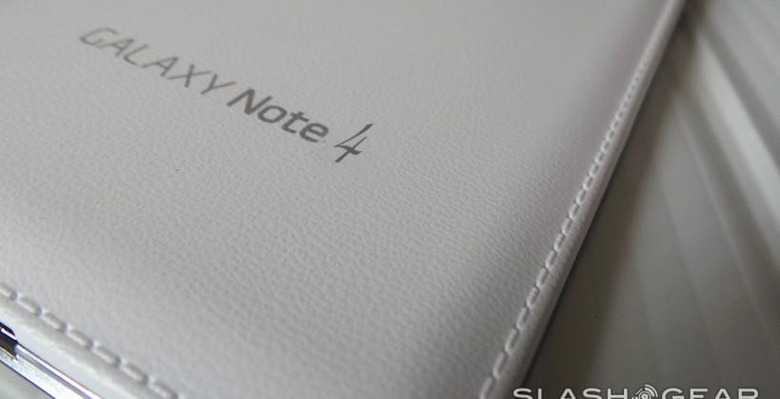 The Galaxy Note 4's release is right around the corner. Checking release and reveal dates for the Galaxy Note's hand-held iteration over the past several years, you find one perfectly reasonable place for the device to be revealed: during IFA 2014, this September. Before then there's plenty of room for leaks of specifications and details of all kinds.
Straight from anonymous reports this week comes a number of specifications for this next-generation release. The Galaxy Note has not changed drastically over its first three iterations, always working with an extra-large display*, S Pen for illustration and writing, and a rather similar set of details to its very close relatives in the Galaxy S lineup.
*Each generation's display was "extra-large" for it's day. The original Samsung Galaxy Note had a 5.3-inch display, while the Galaxy S5 has a 5.1-inch display. With time comes size – save this generation.
Display size: 5.5 OR 5.6-inches, Super AMOLED
Display density: 2560 x 1440 pixels ~ 534PPI
Processor: Qualcomm Snapdragon 805 quad-core 2.5GHz
RAM: 3GB
Internal Storage: 32, 64GB + microSD card slot for 128GB more
Camera (back): 16-megapixels, 1080p @ 60fps, 2160 @ 30fps
Camera (front): 2-megapixels, 1080p @ 30fps
Believe it or not, reports suggest that this Galaxy Note 4 will have a display that's smaller than its predecessor. The idea that this is true suggests that Samsung has found a "sweet spot" where their big-screened pen-packing smartphone can sit most comfortable.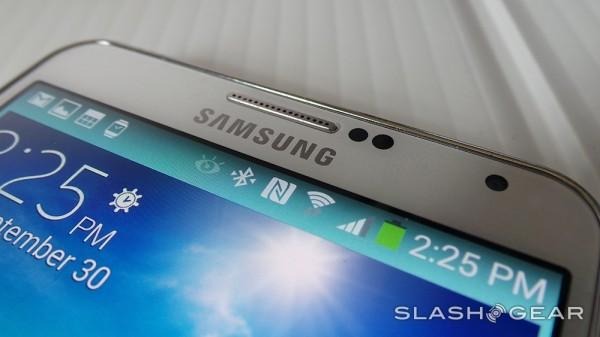 It's been suggested this week as well that the Galaxy Note 4 will do away with the faux-stitching of the Galaxy Note 3. Have a peek at our Samsung Galaxy Note 3 Review for more up-close details on those little bumps.
NOTE: The images you see above and below are of the Galaxy Note 3, complete with stitches.
It's also been tipped that the Galaxy Note 3 will take a cue from its predecessor in another way: it won't necessarily be delivered with the same exterior aesthetic as the Galaxy S5. The Galaxy S4 was flat and smooth, the Galaxy Note 3 came with stitching.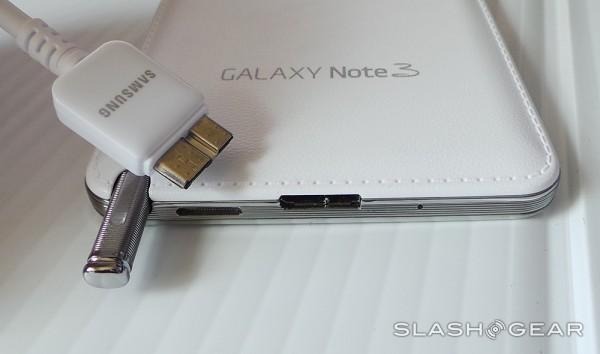 Like the Galaxy Note 3 and the Galaxy S5, the Galaxy Note 4 will more than likely come with a B-shaped USB 3.0 port and plug. This will act to further widen the number of devices that use such a plug, pushing Samsung's new favorite standard unto the world in waves.
The Galaxy Note 4 will likely leak bit-by-bit over the next few months – until then, you'll have to make due with the 7-inch monster appearing in China, likely a part of the Galaxy Mega family. Have at it – take a peek at the timeline below for more details.
VIA: CNMO