Galaxy Note 4 leak: back, front, and sides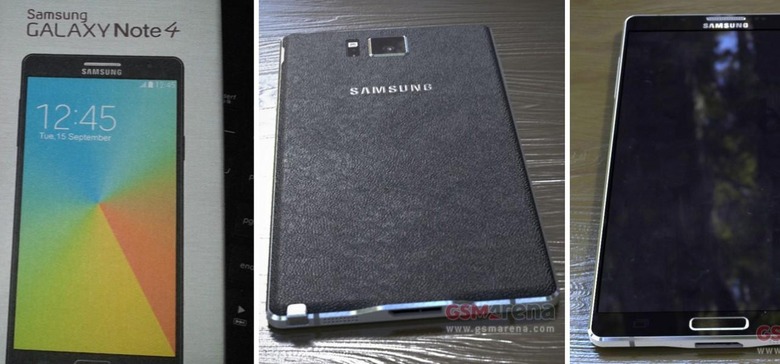 The Samsung Galaxy Note 4 is about to dispense with the pleasantries. What you're about to see is a selection of photos of what's suggested to be the next Samsung Galaxy Note, complete with front, back, and side photos. You'll be surprised at how little it looks like its companion, the Samsung Galaxy S5, and how similar it looks to its predecessor, the Galaxy Note 3.
This device has similar innards and software to the Samsung Galaxy S5 – so much so that we implore you to head to our Samsung Galaxy S5 Review to get a better look. Head back to our Samsung Galaxy Note 3 Review to see more about the pen and what it'll mean to your Galaxy Note 4 future.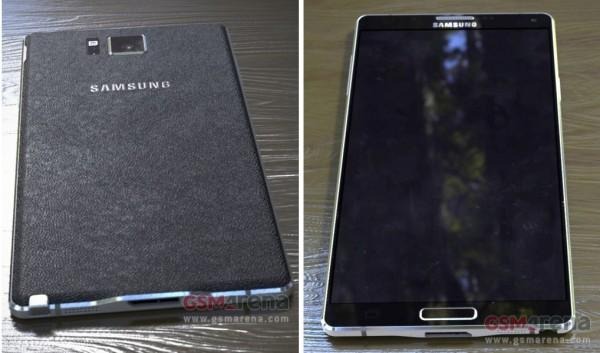 While it's not official quite yet, this Samsung Galaxy Note 4 leak appears to show off some metal around the edges. While it's possible this edge could just be very shiny plastic, there are some plastic inlays near the bottom that make the possibility of two materials all the more likely.
Down at the bottom on the back you'll also see the newest edition of the S Pen, rectangular as always. There's also a sizable port in the center on the bottom, suggesting we're once again working with the B-shaped USB 3.0 port utilized in the Note 3.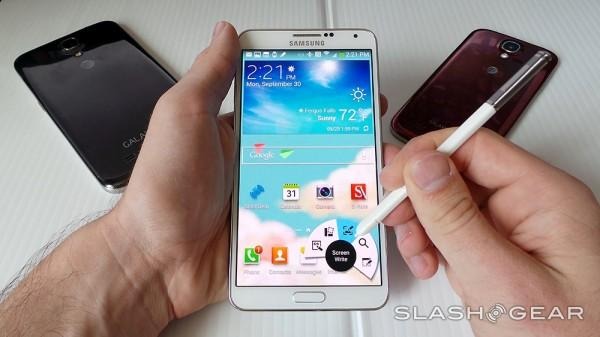 Above: the Galaxy Note 3 near the Galaxy S4 and Galaxy Mega 6.3
This smartphone has a removable back cover and a single LED flash with what would appear to be a depth sensor or "retinal scanner", not unlike what we've seen with several top-end smartphones released over the past several months. There's almost certainly a removable battery inside as well as microSIM and microSD options.
Up front a 5.7-inch display is surrounded by a smaller bezel than the previous release, this time coming with QHD resolution. That's 2,560 x 1,440 pixels, also known as 2k.
UPDATE: Several photos from PhoneArena show the same device – possibly from the same anonymous source, but we'll see!
Stick around SlashGear's Samsung tag portal for more information as we head to the Samsung event set to take place on September 3rd, 2014. This device will likely appear on shelves internationally starting on September 15th – with USA-based releases appearing soon thereafter.
VIA: GSMArena