Right on the heels of the announcement of the iPhone 6 Plus, Samsung has announced availability of the Samsung Galaxy Note 4. This device is part of the line of devices credited with bringing the massive-screen smartphone to the market, and this generation's version is the first with a higher-than-1080p display. This device also has an advanced S Pen for writing as well as a metal rim.
The back of this device sports a 16-megapixel camera with OIS while the front has a relatively high-powered 3.7-megapixel camera with an f/1.9 aperture lens. The back-facing heart rate sensor below the camera also works as a shutter for the front-facing camera.
Inside you'll find a Snapdragon 805 2.7GHz quadcore with Cat.6 LTE in the USA-released versions of the device. You'll also find the option of Qi-standard wireless charging with a replaceable back cover – you'll have to buy that separately from Samsung.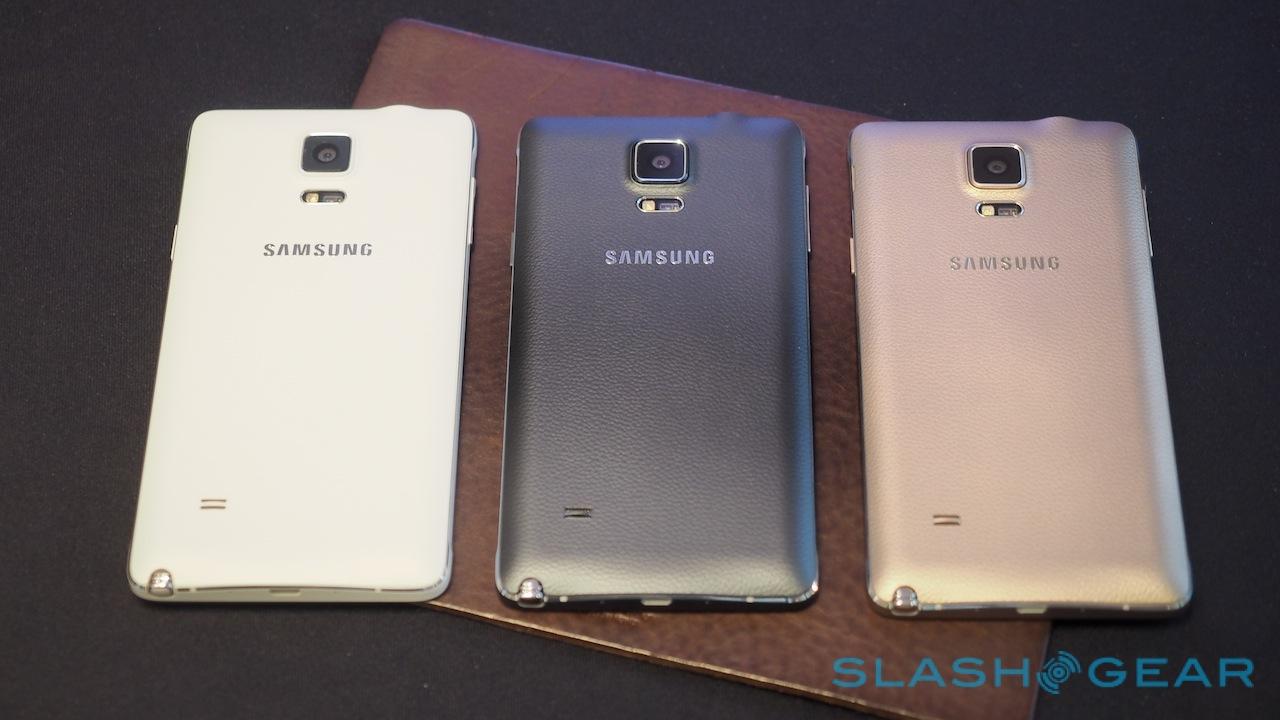 AT&T pricing for this device will begin at $299.99 with a two-year agreement, or full price (with no contract) for $825.99. You can also purchase this device from AT&T for $0 down, $0 activation for $34.42 per month with AT&T Next 18 (that's 18 months of that price, every month), or $41.30 per month with AT&T Next 12. AT&T's version of the device will come in Charcoal Black or Frost White.
UPDATE: It seems that AT&T's Galaxy Note 4 will ship the 14th instead of the 17th, while in-store availability stays the 17th for all three major carriers in the USA: T-Mobile, Verizon, AT&T.
T-Mobile's availability of the Note 4 is the same at AT&T, but pre-orders don't start tomorrow, they start on September 24th at 9AM PDT. T-Mobile's pricing starts at $0 down+ $31.24/month x 24/mos, coming to a total price of $749.76. T-Mobile's USA's version of the device will also come in Charcoal Black or Frost White.
Verizon will have the Galaxy Note 4 for $299.99 with a 2-year contract in Charcoal Black or Frost White.
Have a peek at our original Samsung Galaxy Note 4 hands-on for a whole lot more detail on the hardware and the software this device will be launching with.